5 Seconds Of Summer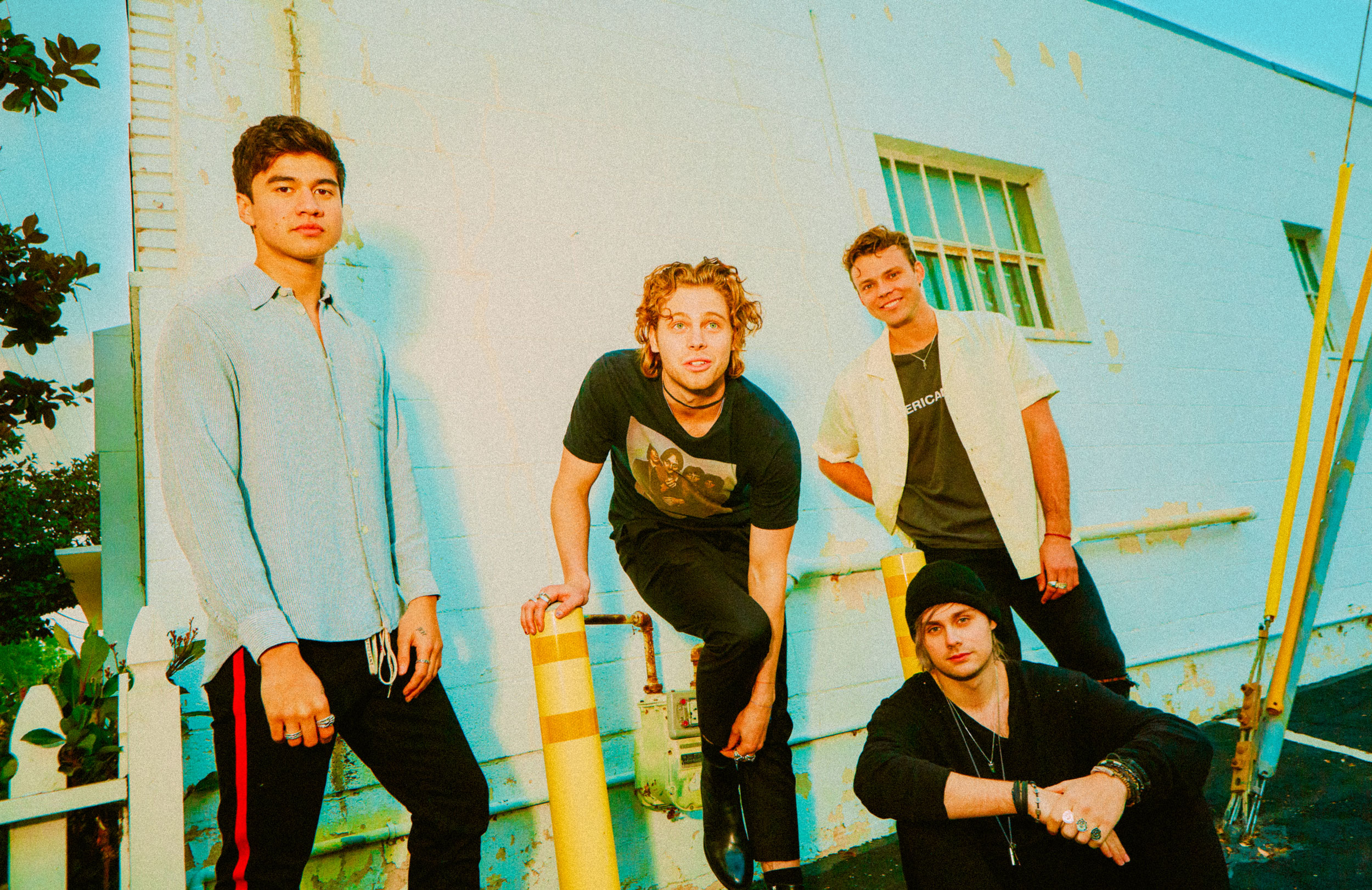 "The southern hemisphere's newest inter­national pop music phenomenon." -The Australian
Website: www.5sos.com
Facebook: facebook.com/5secondsofsummer
Twitter: twitter.com/5SOS
YouTube: youtube.com/user/5sosvevo
2018 ARIA Wins: 
Apple Music Song Of The Year:
Best Australian Live Act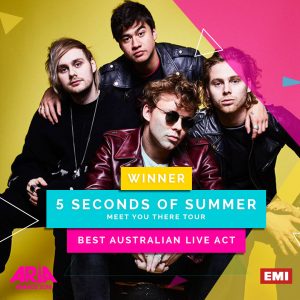 Best Group: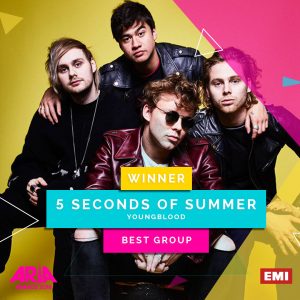 Artwork:
Images:
Video: 
Bio:
What do you do when you've achieved dreams you didn't even realize you had? Start over. That's exactly what the members of 5 Seconds of Summer did with the creation of their bold new album, 'Youngblood', to be released June 22nd on Capitol Records, and its hit lead single "Want You Back," which debuted at #1 on iTunes in over 18 countries and has already amassed over 55 million streams worldwide.
Their second single and the title of the album 'Youngblood', makes 5SOS the first Australian act to be number one on Apple Music Australia since launching the service and the first Australian act to have a number 1 on the ARIA Chart in two years.
"Growing up is what we had to do on Youngblood," Hemmings says. "Seven years as a band may seem like a long time, but we were teenagers when we started… We were hungrier than even on our first album. We had to be ready not to make just another 5 Seconds of Summer record: we had to be prepared to make this one."