Banks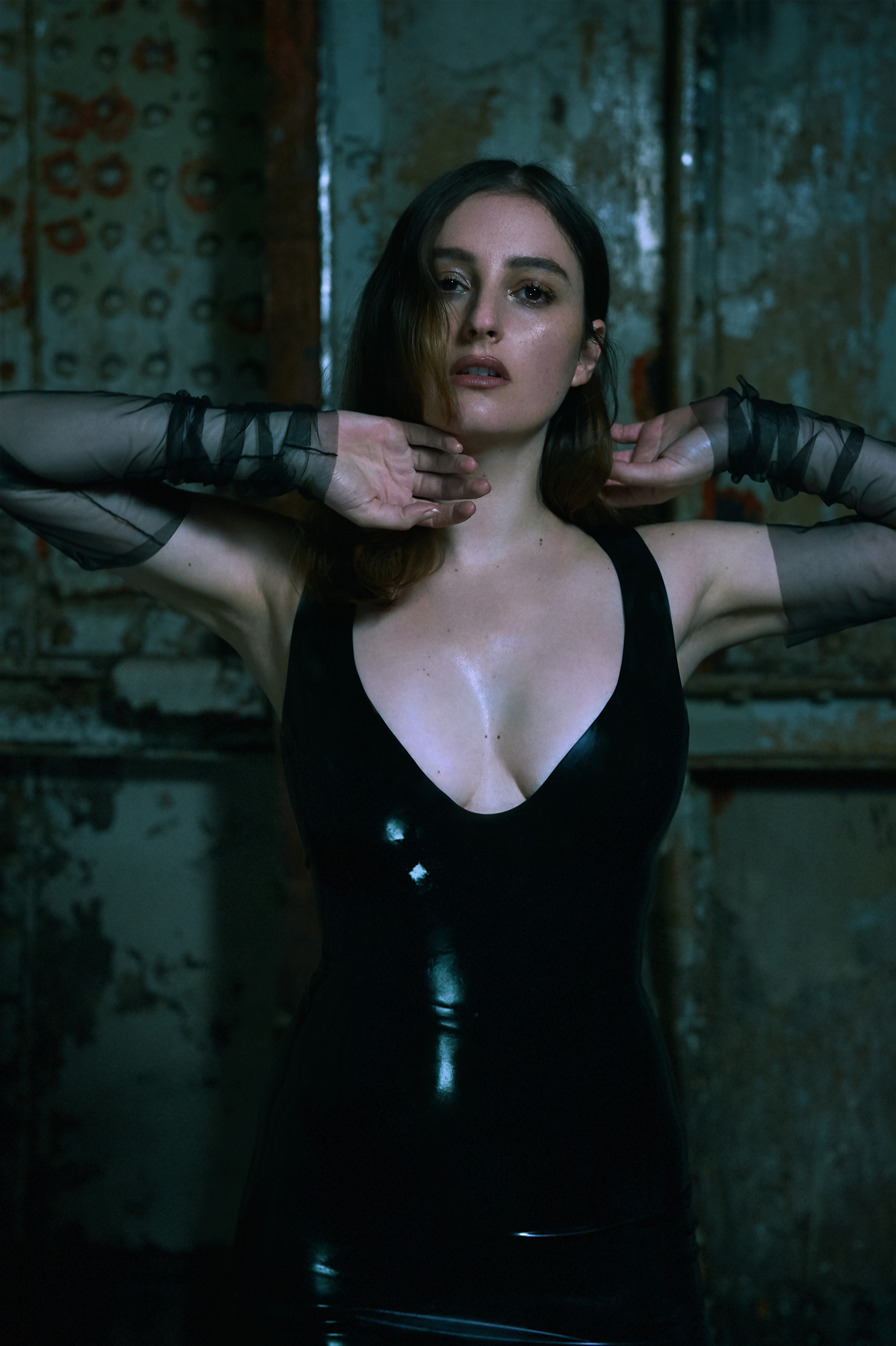 Website: hernameisbanks.com
Facebook: facebook.com/hernameisBANKS
Twitter: twitter.com/hernameisbanks
Instagram: instagram.com/hernameisbanks
YouTube: youtube.com/HerNameIsBanks
Artwork:
Images:
Videos:
Bio:
With the release today of her new album, III, BANKS has shared the haunting track "Contaminated." Zane Lowe debuted the song as a World First on Apple Music's Beats 1. BANKS recorded "Contaminated" in Los Angeles, collaborating with producer BJ Burton (Bon Iver, Francis and the Lights).
"'Contaminated' is about being addicted to a toxic relationship. The more you give, the less of yourself you become," says BANKS.
BANKS will support III with an extensive world tour. The III Tour kicks off on September 3 at REBEL in Toronto and includes an October 1 show at the Hollywood Palladium in Los Angeles.
III is BANKS' most nuanced release yet. Coming after a self-imposed period of quiet and reflection, it explores themes of self-acceptance, letting go, forgiveness, and deep love.
"I'm so excited for this album to be out in the world," says BANKS. "It's been my labor of love for over two years and I'm so happy to be able to share it with my fans."
The album's first single "Gimme" has already amassed over 11.5 million streams and was hailed by TIME Magazine as a song "You Need to Listen to." Reviewing the official video, Rolling Stone noted, "Banks creates an otherworldly club, where laser lights bend to her movement and will, slinky synth melodies flavor the moody setting and mesmerizing choreography beckons onlookers to join…the primal dance party."
"Gimme, gimme more BANKS," AP said, going on to observe, "standout tracks on the 13-tune album include the sludgy gem 'Contaminated' and the bright collaboration with Francis and the Lights' 'Look What You're Doing to Me.' BANKS' vocal fluttery range is on glorious display in 'Propaganda,' she's playful in 'Alaska' and her voice is barely above a whisper in the exquisite ballad 'If We Were Made of Water.'" Rolling Stone praised "Contaminated" as "infectious."
"Till Now," the album opener, begins gently, with the intimate sound of an acapella voice memo BANKS made on her phone – but then cuts loose, becoming an anguished treatise on loss and redemption. The delicate, intimate "Hawaiian Mazes" takes a completely different tack, showcasing a slower-burning side of the artist.
"It's about growing up and owning your path," explains BANKS. "Sometimes you can hold on so tight to a memory of something, or someone, because you're scared of the unknown. 'Hawaiian Mazes' was written while I was just beginning to loosen my grip on trying to control everything. Trusting that the decisions that I've made have been right. Letting go is a huge theme for me."
While she initially envisioned opening III with "What About Love" – which contains the sweet sounds of her four-year-old niece saying, "I love you" – it instead found its place as the final of the album's 13 original songs. "I realized it made more sense for me to close the album with 'What About Love,' because no matter what, I always want to have hope," BANKS says. "If you don't have that then you're just bitter, and I never want to be bitter."
BANKS has attained 1.3 billion global streams to date across all of her songs. After the release of her breakout debut album, Goddess, she became the world's most blogged about artist. The 2014 album included the RIAA-certified Platinum hit "Beggin For Thread" and the Gold single "Waiting Game." The Altar, released in 2016, debuted in the Top 10 in over 30 countries on iTunes. BANKS has performed on such television shows as "Jimmy Kimmel Live!" "Late Night with Seth Meyers" and "Late Show with David Letterman." Her songs have been heard in films (Divergent, The Longest Ride) and licensed by such television shows as "Grey's Anatomy" and "Power."
III – Track Listing
1. Till Now
2. Gimme
3. Contaminated
4. Stroke
5. Godless
6. Sawzall
7. Look What You're Doing To Me ft. Francis and the Lights
8. Hawaiian Mazes
9. Alaska
10. Propaganda
11. The Fall
12. Made of Water
13. What About Love