Banks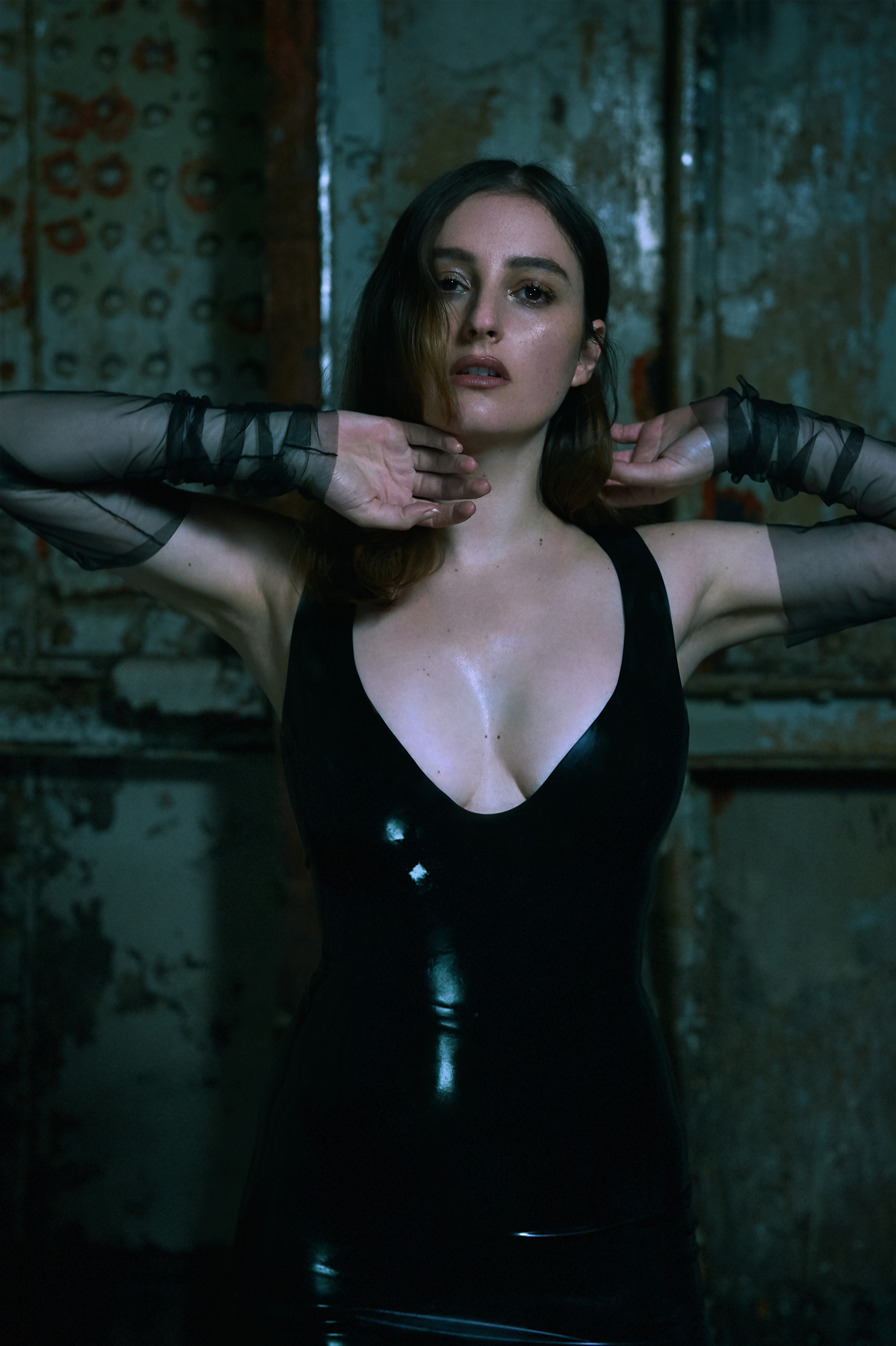 Website: hernameisbanks.com
Facebook: facebook.com/hernameisBANKS
Twitter: twitter.com/hernameisbanks
Instagram: instagram.com/hernameisbanks
YouTube: youtube.com/HerNameIsBanks
Artwork:
Images:
Videos:
Bio:
On July 12, EMI Music Australia will release BANKS' third album, titled simply, III. BANKS teamed up with co-producers BJ Burton (Bon Iver) and Francis and The Lights (the musical project of Francis Farewell Starline, who is also known for his collaborations with such artists as Kanye West and Chance the Rapper), to record the song. In addition to playing piano, Francis joins BANKS on vocals. Listen to "Look What You're Doing To Me" HERE.
"'Look What You're Doing To Me', which debuted with Annie Mac as the Hottest Record in the World on her BBC Radio 1 show. is a song about love. About falling in love, being in love and how you feel when you're high on love," says BANKS. "Vibrant, scared, on fire, excited, and all the goodness in between."
III is now available for pre-order HERE. Fans who pre-order the album in digital format will instantly receive "Look What You're Doing To Me" plus the single, "Gimme," which has already amassed nearly 10 million streams and was hailed by TIME Magazine as a song "You Need to Listen to."See below for the full track listing.
The III Tour will take BANKS across North America, the UK and Europe. The headline run will include a September 8 show at Brooklyn Steel in New York and an October 1 concert at the Hollywood Palladium in Los Angeles. BANKS will also perform at such festivals as Music Midtown in Atlanta, Life is Beautiful in Las Vegas and Austin City Limits. The UK/EU leg of The III Tour will kick off on November 1 in Manchester and include a November 4 show at the Roundhouse in London.
Life has its extremes – as documented on BANKS' Goddess and The Altar – but there's a lot to exalt in, in between, and that's the story III tells. III is BANKS' most nuanced release yet, coming after a self-imposed period of quiet and reflection. "This album is an ode to my journey," says BANKS. "It documents a major growth spurt. Of self-acceptance, letting go, forgiveness, and deep love. It has been painful to realize that life is not black and white. Romanticism leads to fierce reality checks, which leads to wisdom, which leads to deeper empathy which leads to greater love. This album documents the cycle." 
BANKS has amassed 1.2 billion global streams to date across all of her songs, including over 600 million cumulative streams in the U.S. alone. After the release of her breakout debut album, Goddess, she became the world's most blogged about artist. The 2014 album included the RIAA-certified Platinum hit "Beggin For Thread" and the Gold single "Waiting Game."The Altar, released in 2016, debuted in the Top 10 in over 30 countries on iTunes. BANKS has performed on such television shows as "Jimmy Kimmel Live!" "Late Night with Seth Meyers" and "Late Show with David Letterman." Her songs have been heard in films (Divergent, The Longest Ride) and licensed by such television shows as "Grey's Anatomy" and "Power."
III – Track Listing
1. Till Now
2. Gimme
3. Contaminated
4. Stroke
5. Godless
6. Sawzall
7. Look What You're Doing To Me ft. Francis and the Lights
8. Hawaiian Mazes
9. Alaska
10. Propaganda
11. The Fall
12. Made of Water
13. What About Love