Bob Evans
Website: http://www.bobevans.com.au/
Facebook: https://www.facebook.com/BobEvansMusic/
Twitter: https://twitter.com/BobEvansMusic
YouTube: https://www.youtube.com/user/BobEvansMusic

Images: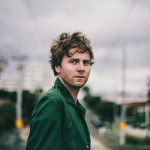 Artwork: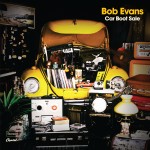 Videos:
Bio:
"I always wanted there to be a clear difference between the two," Jebediah frontman Kevin Mitchell said in 2003 as he launched Suburban Kid, his debut album as folk-pop alter ego Bob Evans.
Borrowed from a t-shirt, the moniker allowed Mitchell to do something, in his words, "under the radar" and acoustic away from the revelry and packed pubs of his beloved Perth pop-punk foursome.  "I never intended to play Jebs songs and knew that people would expect that from 'Kevin Mitchell'."
Today the suburban kid is all grown up, living on Victoria's Bellarine Peninsula with his wife and two young daughters. His country pop non de plume is no longer under the radar, rising to national attention via hook-laden 2006 outing Suburban Songbook.
That understated Aussie classic sold gold and earned Mitchell his first ARIA for best adult contemporary album plus a nomination for best male artist.
Shortly after shifting east, Mitchell completed his suburban trilogy in 2009 with Goodnight, Bull Creek! which garnered another pair of ARIA nominations for best male artist and best adult contemporary album. Irresistible single Pasha Bulker won a gong at the International Songwriting Awards.
Taking a detour into a progressive pop sound, 2013's Familiar Stranger – featuring a couple of stellar singles in Don't Wanna Grow Up Anymore and Go – attracted more critical acclaim, racked up the trifecta of adult contemporary album nominations and saw Mitchell play more than 55 shows covering capital cities and regional towns.
"I would drive myself from gig to gig, get to the venue, sell my own merch after the show – real travelling salesman style," he jokes today of the Welcome Stranger tour of August/September 2013 (his second extensive tour of that year). "I really enjoyed it. Even though it was hard work, it was pretty great fun."
With the car stereo loaded with his favourite singer-songwriters – Lucinda Williams, Elliott Smith and, notably, Ron Sexsmith – Mitchell wrote the first few songs for his surprisingly simple yet ornate fifth album, Car Boot Sale. The title refers to the "travelling salesman style" of his old school solo tour.
Don't Give Up on Yourself and Stuck On You, warm hugs rendered in acoustic guitar and strings which bookend the album, plus Some People – a ballad worrying about the potential impact of online trolling on his girls – were penned on tour.
The trio of "struggle songs", as Mitchell describes them, set the tone for Car Boot Sale, a shift back to Bob Evans' acoustic roots away from the widescreen pop of Familiar Stranger.
"The records I make are always a response to the one before," he explains. "After Familiar Stranger, which was the record I made when I was completely bored of being an acoustic singer-songwriter, and I'd just made a Jebediah album (2011 comeback special Kosciuszko), this album was really me coming back to the acoustic guitar and finding a new love for it.
"As soon as I started writing this album, I knew I wanted to make it really direct, really simple and brief," Mitchell says of the concise 10-track album.
During the early stages of writing Car Boot Sale, Mitchell "fell hard" for Canadian songsmith Ron Sexsmith, who lends his name to a track on the new record. The song isn't about Sexsmith, but rather a callow young music fan who nicked Mitchell's beer backstage at a solo gig in Adelaide.
Some songs also felt the lingering influence of the Bob Dylan tribute gigs Mitchell played at the end of 2012 with Eskimo Joe's Kav Temperley and Josh Pyke – his old mates from folk-rock supergroup, Basement Birds – plus Holly Throsby and Patience Hodgson.
The music came first, with lyrics revolving around universal themes of love, family and home plus wider concerns (shock jocks, climate change deniers and bullying) coming much later. "A lot of these songs were a work-in-progress for two years," Mitchell says, before adding: "Maybe I'm not very disciplined…"
Once the new songs were ready, Mitchell hit Sydney's 301 Studios in January and February this year with multi-instrumentalist and producer Tony Buchen, who played bass on Familiar Stranger and has an impressive resume featuring work with the Preatures, Montaigne, Spookyland, Falls and many more.
"He's one of those annoying people who can pretty much play anything. He played flute on this album," the exasperated star says.
"We met about four years ago over dinner (at the APRA Awards, if you don't mind) … and we just developed a friendship," Mitchell explains. "He's really sympathetic to my songwriting. He just really understands me and my influences. I really trusted him with my songs."
That trust is particularly important when the producer tells the singer to completely change a song he's slaved over for a few years. In this case, it was a Happy Tears – a song Mitchell wrote for youngest daughter Ivy. (Her big sister, Ella, got Wonderful You on Familiar Stranger.)
Mitchell admits that when he brought it to the studio, Happy Tears sounded too similar to Suburban Songbook favourite Nowhere Without You. He's glad Buchen pushed him to change it.
"You need to be pushed out of your comfort zone sometimes," he says. "Sometimes you need people to challenge you, to push you away from things that you've done before. But you have to really trust that person."
While Mitchell and Buchen handled guitars on Car Boot Sale, the album also features drummer Laurence Pike (Sarah Blasko, PVT) and bassist Donny Benet.
Buchen arranged and recorded most of the strings. Mitchell even missed one orchestral session when he flew home to Melbourne to play a Jebediah show.
Bob Evans and the mighty Jebs, who completed an epic 20th anniversary tour last year, coexist more easily these days.
Despite four Top 10 albums, platinum sales and too many ripsnorter gigs to count, Jebediah only reached that milestone thanks to the success of Suburban Songbook, recorded in Nashville with acclaimed producer Brad Jones.
"That record in the way that it changed my life was equal to the way that Slightly Odway did almost 10 years before that. It really did," Mitchell says, referring to Jebediah's double-platinum selling 1997 debut.
"The closest I've ever come to giving up on music was in 2005," he adds. "Jebediah's success had really petered out. And also creatively it felt like we'd run out of steam.
"I was totally getting off on (Bob Evans) but it didn't feel like a serious career choice. That record (Suburban Songbook) saved me from giving up on music and working some shitty job that I hated."
The travelling salesman continues to sell songs out of his boot, with the release of Car Boot Sale marking the first time that Bob Evans and Jebediah are on level pegging with five albums each. (Bob is ahead on ARIA gongs, but the Jebs have eight WA Music trophies – but who's counting?)
"It feels like something significant," muses Mitchell. "I'm really proud of that. After this many years I'm kind of at a point where I'm proud to look back at what I've done – just for a little bit."