Evan Klar
Website: http://evanklar.com.au
Facebook: https://www.facebook.com/EvanKlarMusic
Twitter: https://twitter.com/EvanKlarMusic
Instagram: https://www.instagram.com/evan_klar
Images: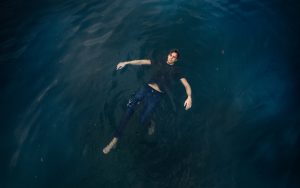 Videos:
Bio:
27-year old Evan Klar is half-German, half-Australian musician and young man of many talents. Raised in Singapore, his life was initially all about professional skateboarding, but after moving to London he spent a number of years as a session player, on the road with artists like Charli XCX and Alex Metric.
After moving to Melbourne, he become more and more enamoured with making music; working on his own album and in sound design on the side for various commercials and film soundtracks.
Earlier this year, Evan Klar signed to EMI Music Australia – prior to his first ever official show which took place at Bigsound 2016. His debut album is set for release in 2017 and was made in the UK and produced by Ash Workman (Metronomy / Christine & The Queens).