Halsey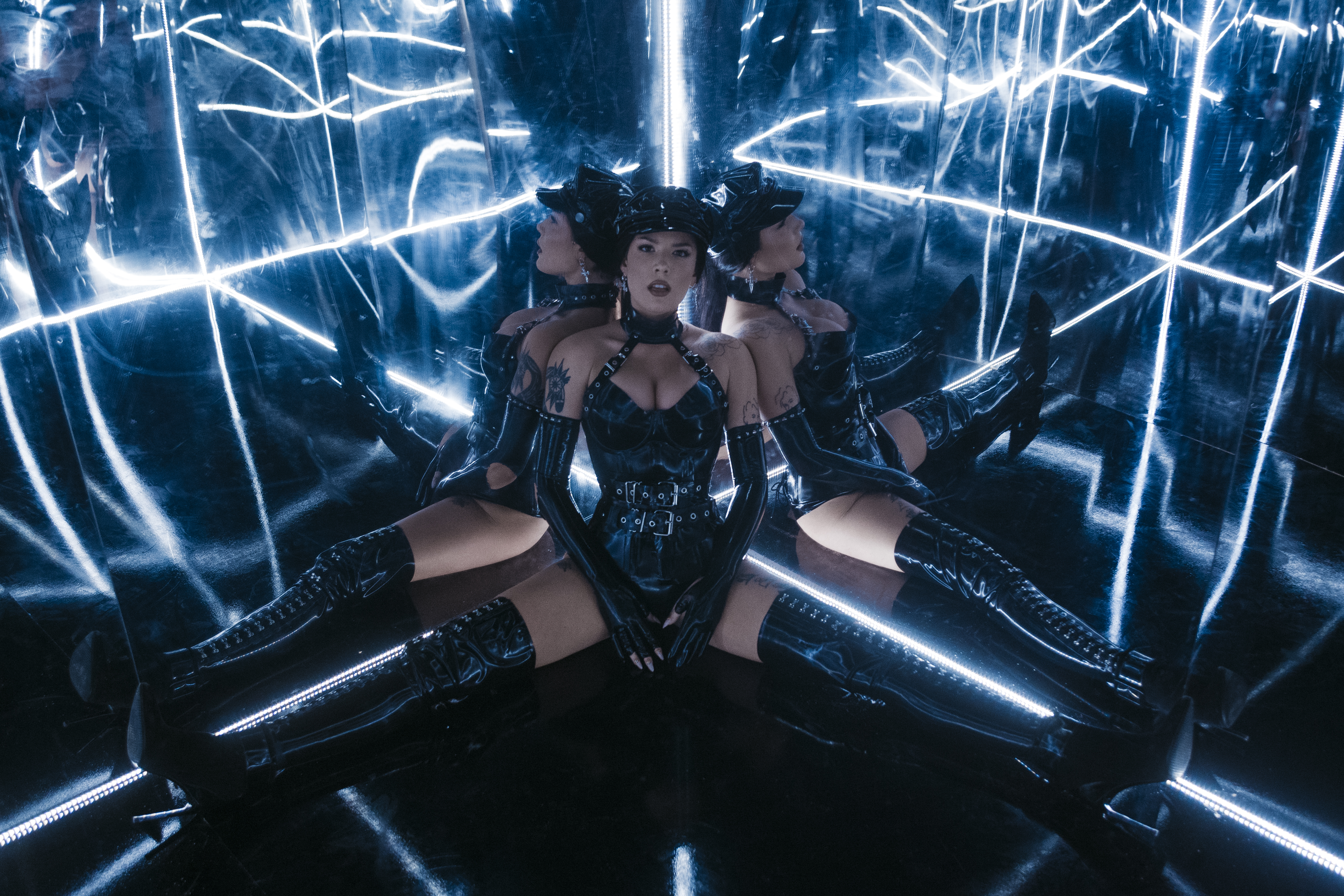 Website: iamhalsey.com
Facebook: facebook.com/HalseyMusic
Twitter: twitter.com/halsey
Instagram: instgram/halsey
YouTube: youtube.com/halsey
Artwork:
Images:
Videos:
Bio:
GRAMMY® Award-nominated, multi-Platinum artist Halsey returns with her new single "Without Me".
"Questioning your purpose and your effort in a relationship can be confusing and draining. But it's important to self-reflect and know your worth and value," said Halsey. "This record is about understanding your worth. It's a very honest record. And it helped me prove to myself that I can still manifest my feelings into art after all this time. My music will always be the vehicle that carries my heart."
Released by Capitol Records/EMI Music Australia, the track marks Halsey's first new solo material since the 2017 Platinum-certified album hopeless fountain kingdom, which debuted at No. 1 on the Billboard 200 and reached No. 2 on the ARIA Albums Chart. Awarded four stars by Rolling Stone, the album contained such hits as the ARIA 2x Platinum "Now or Never" and the ARIA Platinum single "Bad at Love."
She will join Benny Blanco and Khalid at the American Music Awards on October 9, broadcast in Australia on Fox 8 at 11am, Wednesday October 10, for a performance of their hit single, "Eastside." The track has topped the streaming charts in Australia, the U.K., Ireland and New Zealand . Halsey's world tour recently wrapped up with two sold-out shows in London.
Halsey went from putting songs on SoundCloud to having her first full length album, BADLANDS, certified Platinum in the US within one year of its release, from couch surfing to witnessing her first tour sell out in minutes to touring globally with sold-out dates on five continents. She performed at the Nobel Peace Prize ceremony in 2016 and received a 2017 GRAMMY® nomination in the "Best Pop Duo/Group Performance" category for "Closer," her 10x Platinum megahit with The Chainsmokers. She collaborated with G-Eazy on the Bonnie and Clyde-themed, 2x Platinum single "Him & I," which reached No. 1 on Billboard's Pop Songs Airplay chart earlier this year.
After making her film debut in the animated 2018 summer movie Teen Titans GO! as the voice of Wonder Woman, she can be seen this fall in A Star is Born, starring Bradley Cooper and Lady Gaga. Halsey continues to use her voice to speak up for causes she passionately believes in, including disenfranchised youth, women's rights, mental health and the LGBTQ community. GLAAD recently honored her as "Outstanding Music Artist."