Hoodoo Gurus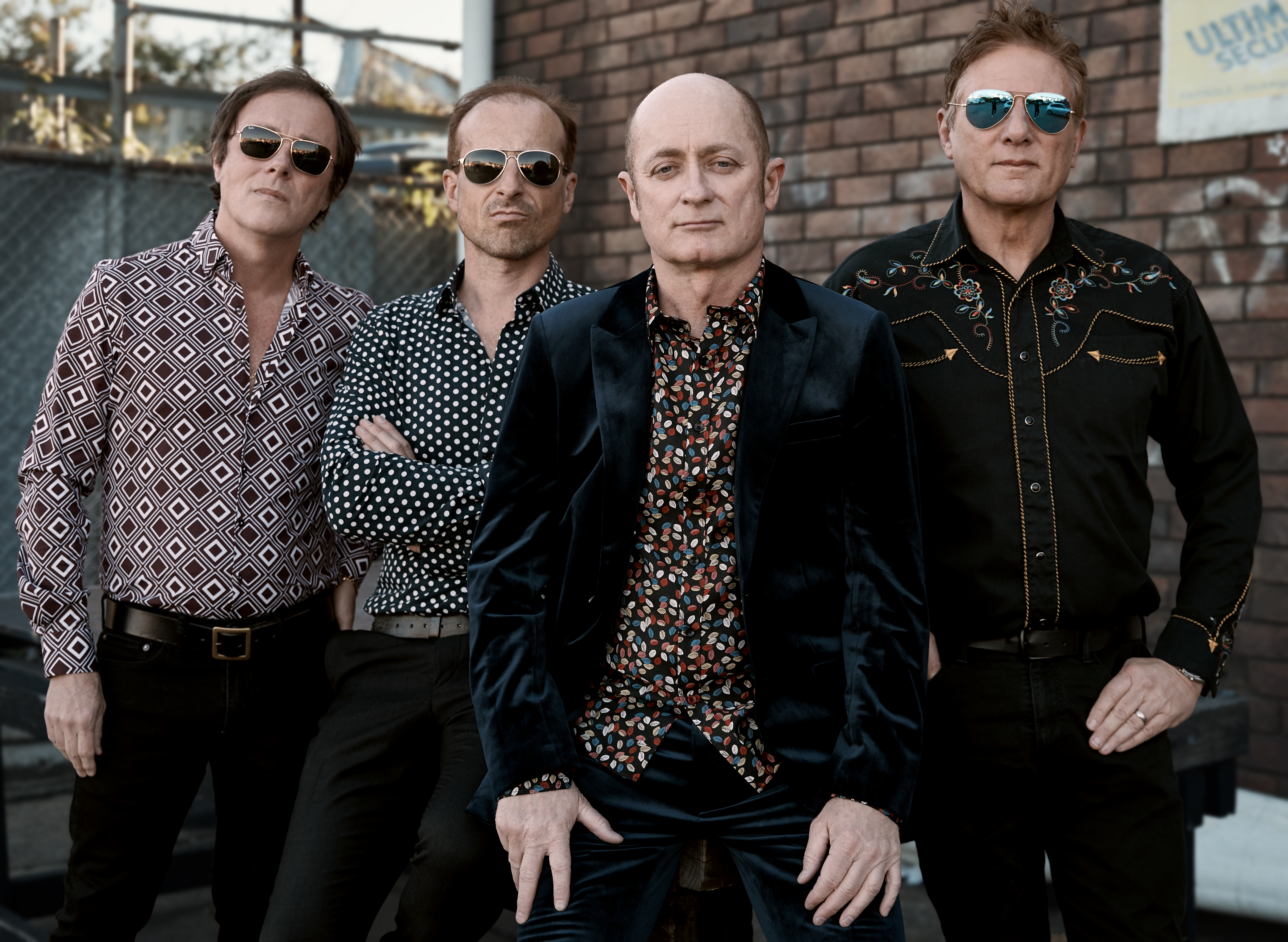 Website: https://www.hoodoogurus.net/
Instagram: https://www.instagram.com/hoodoogurus_official
Facebook: https://www.facebook.com/hoodoogurus/
YouTube: https://www.youtube.com/user/HoodooGurusVEVO/videos
Artwork: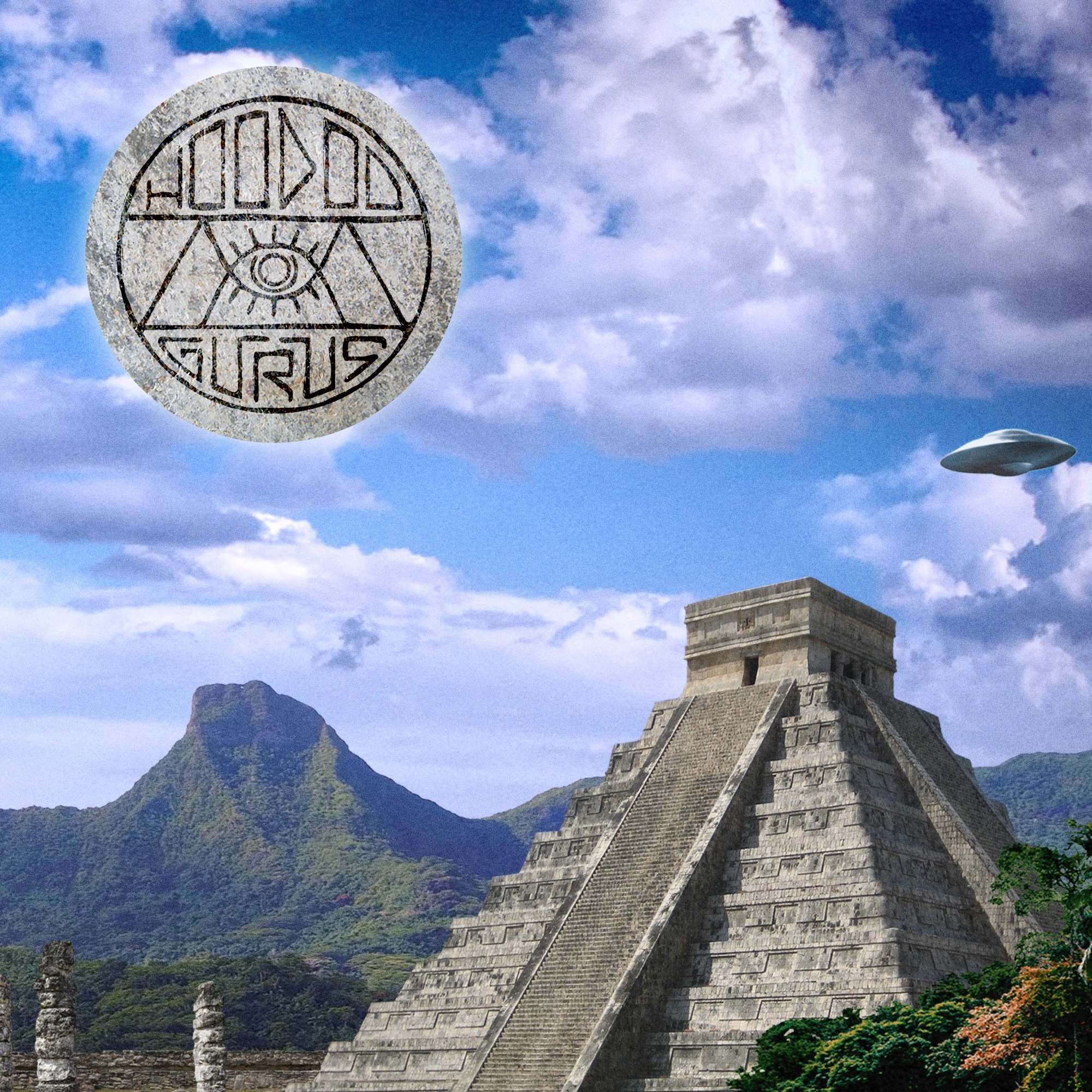 Image: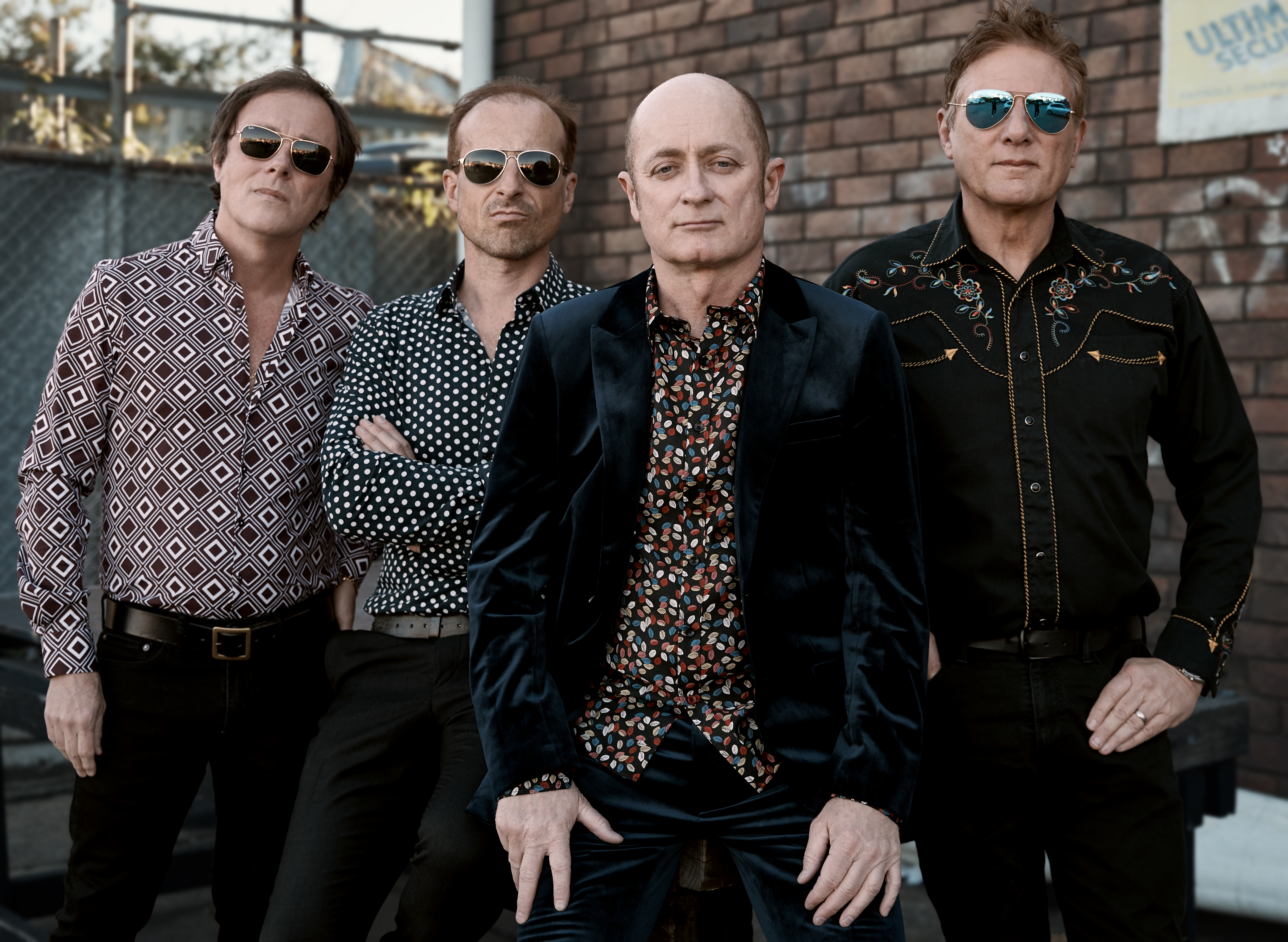 Video:
Bio:
With immense enthusiasm, Hoodoo Gurus are taking the reins of 2022 and are happy to announce the details of their long-awaited, and hotly-anticipated, new studio album – Chariot of the Gods.
Chariot of the Gods, set for worldwide release on Friday, 11 March, is the band's first album in over a decade (the longest interval between Hoodoo Gurus' albums in their history) and is available to pre-order today from here.
Dave Faulkner explains "The last twelve months have been frustrating and nerve-racking for everyone but, for the Hoodoo Gurus, this dark cloud has had a silver lining. Forced to rely on ourselves instead of the outside world for validation, there has been a creative rebirth within the band that has resulted in a string of singles and a new album. Most important of all, the musical bonds between the four of us have never been stronger. When the discussions are all about which songs we're sad about having to leave off the record, that's a damn good sign.
 "I'm tellin' ya, folks, we've got a real spring in our step right now". 
In an exclusive preview, Hoodoo Gurus' fans across the globe can hear Chariot of the Gods played in its entirety for the very first time, as well as some classic Gurus' bangers, when eMusic Live streams a special event recorded at Damien Gerard Studios on the NSW Central Coast.
The streamed set will be shared at 8:00pm AEDT / WST / PST / EST / GMT on Thursday, 10 March, the evening before Chariot of the Gods' official release and will include the opportunity for fans to chat with the band during the stream. The stream is designed both as a special album preview and a thank you to loyal fans around the world who have experienced cancelled tours by the band over the past two years.
The new album is released alongside a welcome return to the stage for multiple tours making for a year for which the band are full of a palpable and infectious level of determination, drive and spirit, including their 40th Anniversary Tour with long-time mutual friends, The Dandy Warhols, in April 2022, presented by Frontier Touring. Show openers on the 40th Anniversary Tour were recently announced and opening proceedings in Sydney will be The Buoys, Even in Adelaide and Melbourne and Rinehearts in Perth.
Chariot of the Gods is classic Gurus – 14 tracks (17 on the deluxe double-vinyl edition) featuring the relatable lyricism and peerless songwriting placed in a distinctively Australian context that the band are renowned for (see below for tracklisting).  The album is the first full-length recording with relative new recruit to the Hoodoo Gurus' line-up, on drums – Nik Reith.
Hoodoo Gurus are also appearing on the postponed Red Hot Summer dates with Jimmy Barnes, Jon Stevens, Diesel and Chris Cheney through January and February 2022.
Photos, bios and artwork are available to download from here.
Tickets for Hoodoo Gurus on eMusic Live on Thursday, 10 March 2022 are available from www.emusiclive.com NOW.
Chariot of the Gods is released on Friday, 11 March 2022 on Big Time Records through EMI Music and is available for pre-order here.
Tracklisting:
Digital/CD
Early Opener
World Of Pain
Get Out Of Dodge
Answered Prayers
Was I Supposed To Care?
Hang With The Girls
My Imaginary Friend
Equinox
Chariot Of The Gods
Carry On
I Come From The Future
Don't Try To Save My Soul
Settle Down
Got To Get You Out Of My Life
Vinyl
Early Opener
World Of Pain
Get Out Of Dodge
Answered Prayers
Was I Supposed To Care?
Hang With The Girls
My Imaginary Friend
Equinox
Chariot Of The Gods
Carry On
Hung Out To Dry
Obviously Five Believers
I Wanna Be Your Man
I Come From The Future
Don't Try To Save My Soul
Settle Down
Got To Get You Out Of My Life