Jake Bugg
Website: www.jakebugg.com/
Facebook: www.facebook.com/jakebugguk
Twitter: www.twitter.com/jakebugg
YouTube: www.youtube.com/user/JakeBuggVEVO
Artwork: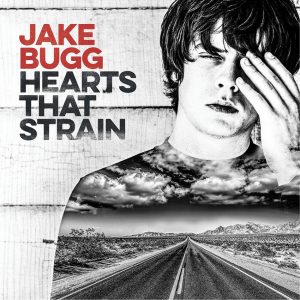 Images: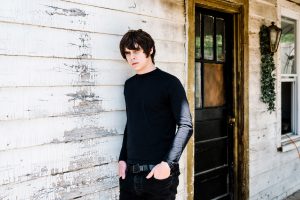 Videos:
Bio:
Jake Bugg is set to release his stunning new album 'Hearts That Strain', recorded in Nashville, on September 1st via EM Music Australia. The first taste of which is the breezy single 'How Soon The Dawn', a collaboration with Dan Auerbach –  view the video HERE.
Working with Grammy Award winning producer David Ferguson and Matt Sweeney, Jake recorded the album in Nashville with some of the best players in the history of popular music.  As part of American Sound Studio's legendary house band The Memphis Boys, Gene Chrisman and Bobby Woods provided the chops on such pivotal records as Dusty In Memphis, In The Ghetto, Suspicious Minds and Dark End Of The Street, cutting their teeth in sessions with Wilson Pickett, Aretha Franklin and Dionne Warwick.  
"They're old guys but they're amazing," Jake says. "It was ten to five and then that's it. They'd pack up and we'd done two or three tunes. It was a mad vibe being from England and meeting these absolute legends and then cutting some tracks with them."
Alongside the single, Dan Auerbach also played on shuffling rockabilly get-down I Can Burn Alone and In The Event Of My Demise, while rising star Noah Cyrus (younger sister of Miley) shares the vocals on one of the albums stand out moments 'Waiting'.
As ever, Jake's writing and singing shine on Hearts That Strain.
There's a common thread running through its 11 songs, each one a gem waiting to be discovered.
Still only 23, Jake's most recent album was last years acclaimed 'On My One', and it followed two multiplatinum selling albums his breakthrough self-titled debut and 'Shangri La'.
Full tracklisting for 'Hearts That Strain' below:
1.    How Soon The Dawn
2.    Southern Rain
3.    In The Event Of My Demise
4.    This Time
5.    Waiting
6.    Man On The Stage 
7.    Hearts That Strain 
8.    I Can Burn Alone
9.    Indigo Blue
10.  Bigger Lover
11.  Every Colour In The World