Katy Perry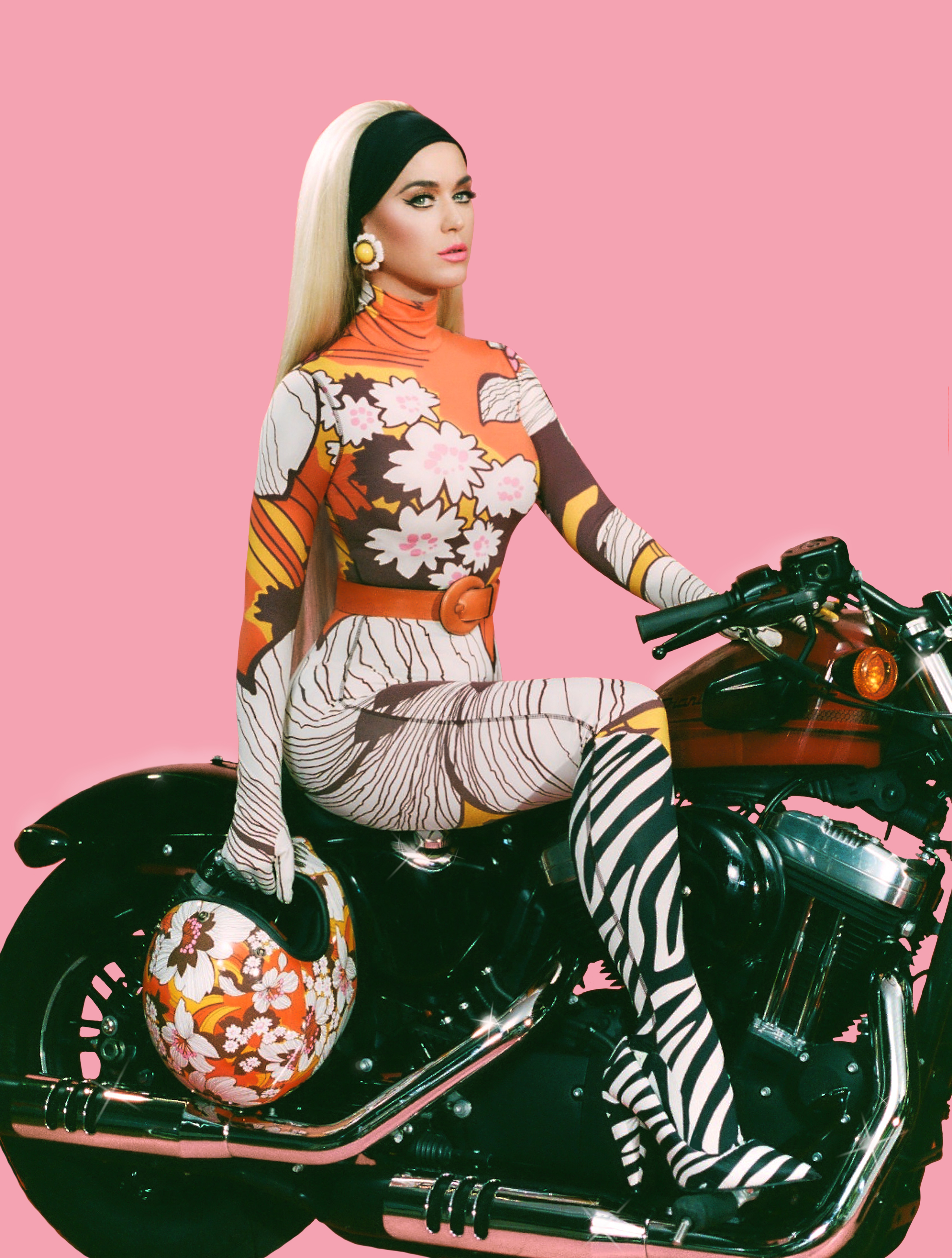 "Never Really Over" Certified Platinum in Australia
Katy Joins The Elite US RIAA 100 Million Certified Songs Club
Website: katyperry.com
Facebook: facebook.com/katyperry
Twitter: twitter.com/katyperry
Instagram: instagram.com/katyperry
YouTube: youtube.com/katyperry
Artwork:
Images:
Videos:
Bio:
Katy Perry cruises down a heart-shaped highway in her new song, "Harleys in Hawaii," available HERE. Check out the accompanying video – a constant vacation state of mind, shot in Hawaii and helmed by Barcelona-based directing studio Manson – HERE. Katy wrote the track with her "Small Talk" collaborators, Charlie Puth, Johan Carlsson and Jacob Kasher Hindlin. Carlsson and Puth produced "Harleys in Hawaii."
"Harleys in Hawaii" comes on the heels of her current single, "Small Talk," and the Gold-certified hit "Never Really Over," backing up Billboard's assertation that "the Katy Perry Renaissance…is here, undeniably and spectacularly…Perry is making her most exciting music in years, and within the span of a few months, she has completely shifted expectations for her next project among pop junkies."
In her 10 years with Capitol/EMI Music Australia, Katy Perry has racked up a cumulative 35 billion streams alongside worldwide sales of more than 45 million adjusted albums and 135 million tracks. With the singles "Roar," "Firework," and "Dark Horse" each surpassing the 10 million threshold including song sales and streams, Katy became the first artist to earn three US RIAA Digital Single Diamond Awards. She is one of only five artists in history to have topped 100 million certified units with their digital singles – and the first-ever Capitol Records/EMI Music recording artist to join the elite RIAA 100 Million Certified Songs club. Katy's 2015 Super Bowl performance is the highest-rated in the event's history. She is the most-followed person globally on Twitter, and the first to surpass 100 million followers. She was the first female artist to have four videos surpass a billion views each. Her videos for "Firework" and "Last Friday Night" have over one billion views, while "Roar" and "Dark Horse" have surpassed the two billion mark.
Aside from being one of the best-selling musical artists of all time, Katy is an active advocate of many philanthropic causes. In 2013, Katy was appointed a UNICEF Goodwill Ambassador as a result of her commitment to improving the lives of children worldwide. From traveling to Vietnam and Madagascar to highlight the needs of some of the world's most vulnerable children, to recording PSAs about the importance of empowering girls and supporting adolescents living with HIV/AIDS, as well as raising awareness for UNICEF's emergency relief efforts, Katy has used her powerful voice to advocate for children and support UNICEF's mission to ensure every child's right to health, education, equality, and protection. She was awarded with the Audrey Hepburn Humanitarian Award in 2016.
Katy has also been a champion for LGBTQ+ equality. She has received numerous awards for her work, including the Trevor Project's Hero Award in 2012, the Human Rights Campaign's National Equality Award in 2017, and amfAR's Award of Courage in 2018. She has also performed at various events to raise funds for the fight against HIV/AIDS, including 2009's Life Ball and 2016's amfAR Cannes Gala