Kev Carmody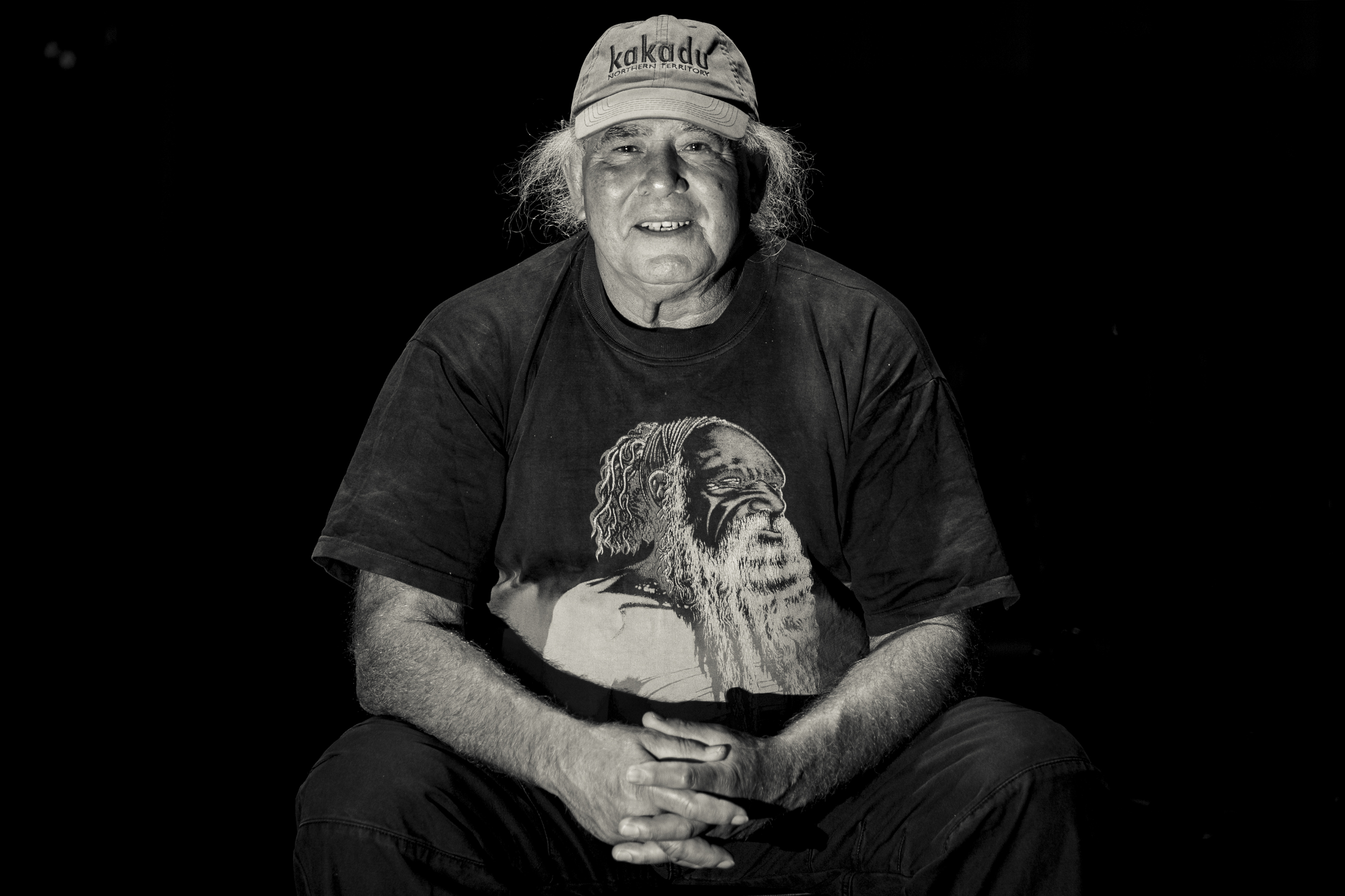 Facebook: facebook.com/cannotbuymysoul  
Twitter: twitter.com/cannotbuymysoul  
Instagram: instagram.com/cannotbuymysoul  
YouTube: youtube.com/cannotbuymysoul  
Artwork: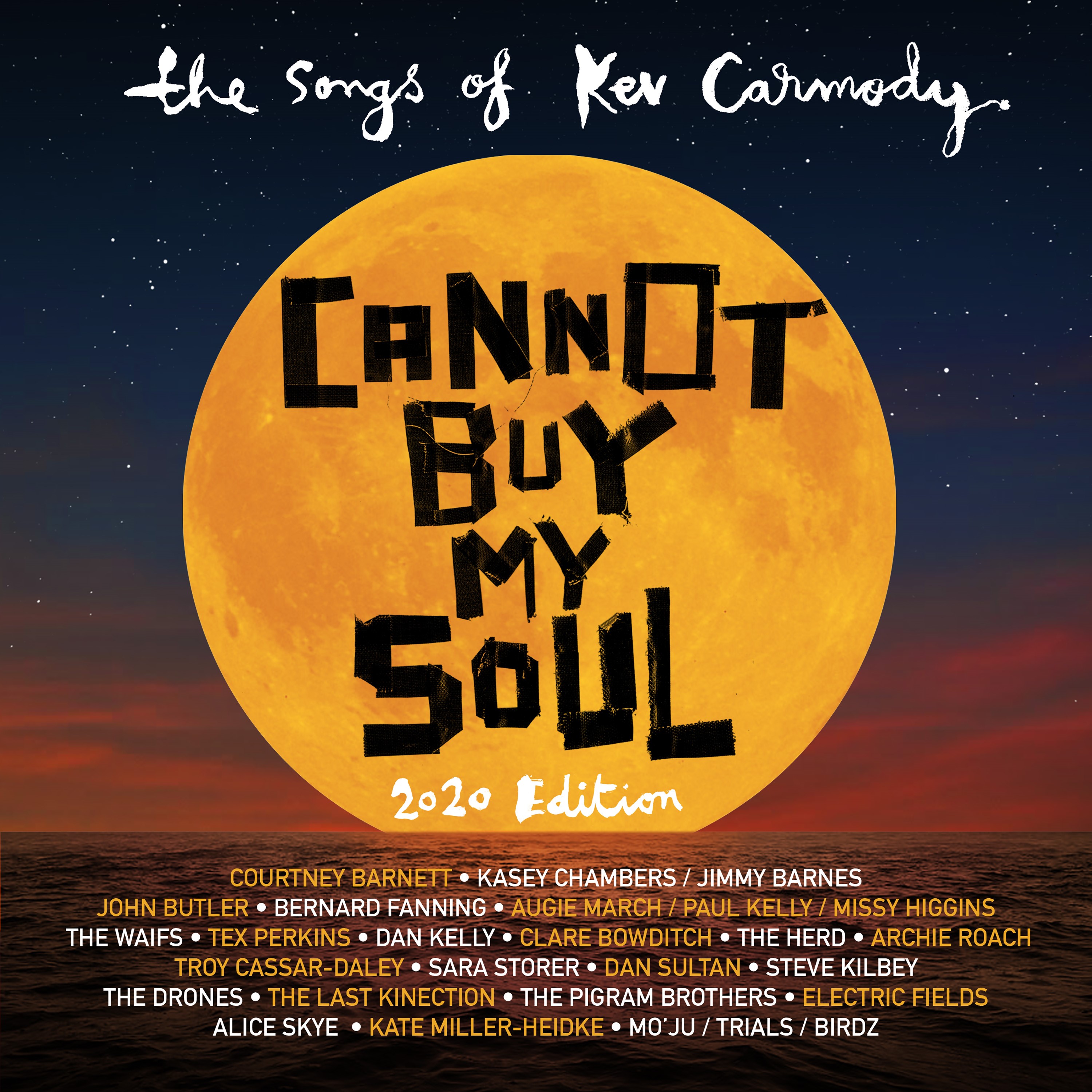 Images: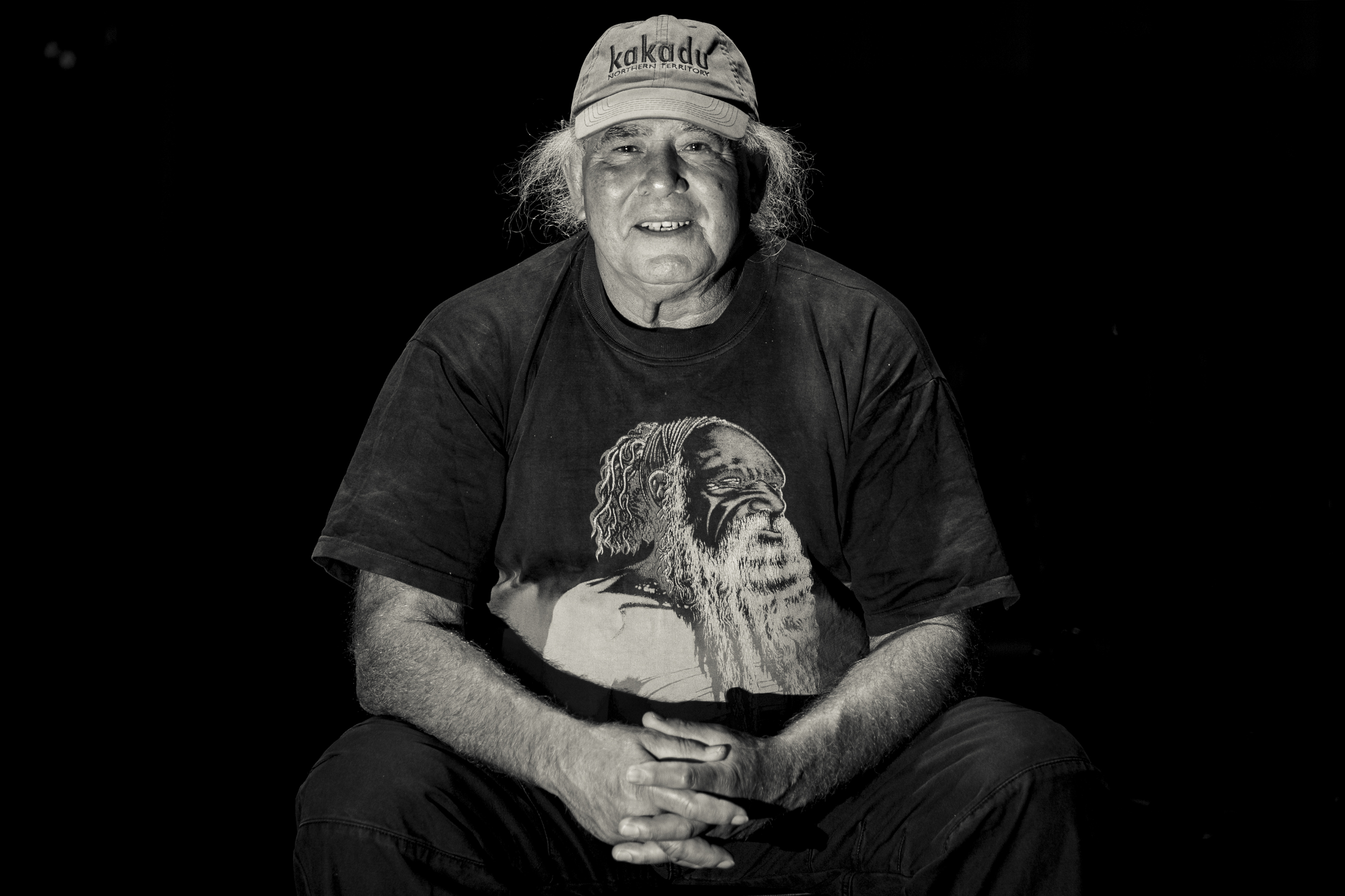 Videos: 
Bio:
Today EMI MUSIC AUSTRALIA releases the 2020 edition of the seminal Kev Carmody tribute album Cannot Buy My Soul – stream/download the album HERE. The 2020 edition has new covers of Carmody's songs and additional originals from Kev's extensive catalogue. In combination with the original version, it is an ageless contribution to the Black Lives Matter movement celebrating Indigenous songwriting and featuring new recordings from artists such as Courtney Barnett, Kasey Chambers & Jimmy Barnes, Mo'Ju & Birdz (produced by Trials), Kate Miller-Heidke, Alice Skye, Archie Roach and Electric Fields.
Kev Carmody is one of Australia's pre-eminent Indigenous singer-songwriters. A new audience was made aware of Carmody through the 2007 album Cannot Buy My Soul, produced by Paul Kelly, with versions of his songs by artists including Bernard Fanning, Missy Higgins, Troy Cassar-Daley and Archie Roach plus Carmody's own performances. This 2020 edition, produced by Siân Darling, has the original thirty-two tracks and six new covers, with the four original versions. See track listing for multiple formats below. Recent singles from this new edition include Black Bess (Kasey Chambers & Jimmy Barnes), Rider in the Rain (Mo'ju, Birdz & Trials), Cannot Buy My Soul (Archie Roach), Just For You (Courtney Barnett) and Blue You (Alice Skye)
One of the most famous highlights of the Carmody story was writing From Little Things Big Things Grow with Paul Kelly, about the fight for land rights by the Gurindji people in the Northern Territory led by Vincent Lingiari. On the eve of the Freedom Day Festival on August 23, 2020, Electric Fields revisit From Little Big Things Grow with added resonance from a sample of the voice of Vincent Lingiari. Creating a haunting merging of living traditional culture with electronic music, Electric Fields bring moments of breathtaking beauty to the song using Anangu Pitjantjatjara Yankunytjatjara language as part of the cover.
"This song is as relevant now as it was when it was first written, and Zaachariaha and I were able to find a new angle to express the story through Kev and Paul's song writing." – Michael Ross (Electric Fields).
Watch 'From Little Things Big Things Grow' HERE.
Songstress Kate Miller-Heidke brings Blood Red Rose into the present day, and the future, without losing the essence of its story about the swift passage of a life.
Watch 'Blood Red Rose' HERE.
"I've been moved by the wind upon the waters/And the shadows as the leaves are blown," Kev Carmody sings in the opening lines of I've Been Moved, one of the first songs he wrote.
Carmody was 22 when he wrote the words to I've Been Moved. Aboriginal people had only won the right to be counted in the national census through a referendum the year before, in 1967. He carried the poem around with him for years before setting it to music but in I've Been Moved he already had shown the strong foundation for his music: the clarity, the imagery, the truth.
His 1988 debut album, Pillars of Society, remains one of the most powerful protest albums you will hear, from Australia or anywhere else, fueled by anger at injustice and hypocrisy. One of the key tracks is Thou Shalt Not Steal, with its searing description of dispossession ("In 1788 down Sydney Cove the first white people land/Said sorry boys our gain's your loss/We're gonna steal your land") and environmental destruction ("In 200 years your materialism has plucked the forests clean").
These songs became central to Cannot Buy My Soul and the six new recordings for the 2020 release show more of the depth of Carmody's achievement.
Carmody's openness to new challenges has been central to his life and his music, which is why he is so thrilled to hear his songs taken in fresh directions. "It's great to hear the younger ones take it into their own genre, add their own words to them. That's part of the oral tradition, pass it on."
And sometimes it's good to be proven right. Forty years ago he tried his luck at the Tamworth country music festival. It didn't go well. "I got told to clear off, I didn't have a permit and they didn't like what I was singing about." This year he returned. At an outdoor concert he joined Paul Kelly and his band to perform From Little Things Big Things Grow. He was surprised as Kasey Chambers, Jimmy Barnes and Troy Cassar-Daley took to the stage to join them in rousing chorus.
Out front, 10,000 people cheered them on.
Cannot Buy My Soul is out now through EMI MUSIC AUSTRALIA It will be available on vinyl for the first time in a release containing the cover versions. See below track listing for each release format.
KEV CARMODY 'CANNOT BUY MY SOUL' 2020 – TRACK LISTING
CD
DISC 1
Black Bess – Kasey Chambers, Jimmy Barnes
Rider In The Rain 2020 – Mo'Ju, Trials, Birdz
Blue You – Alice Skye
From Little Things Big Things Grow – Electric Fields
Blood Red Rose – Kate Miller-Heidke
Just For You – Courtney Barnett
Black Bess – Kev Carmody
Rider In The Rain – Kev Carmody
Blue You – Kev Carmody with Andy White and Liam O'Maonlai
From Little Things Big Things Grow – Kev Carmody with Paul Kelly and Tiddas
Blood Red Rose – Kev Carmody
Just For You – Kev Carmody
DISC 2
I've Been Moved – Dan Kelly
Thou Shalt Not Steal – John Butler
Elly – Bernard Fanning
The Young Dancer Is Dead – The Last Kinection
From Little Things Big Things Grow – The Waifs
River Of Tears – The Drones
On The Wire – Troy Cassar-Daley
Cannot Buy My Soul – Archie Roach
Moonstruck – Sara Storer
This Land Is Mine – Dan Sultan
Darkside – Tex Perkins
Blood Red Rose – Clare Bowditch
Comrade Jesus Christ – The Herd
Images of London – Steve Kilbey
Droving Woman – Augie March, Paul Kelly and Missy Higgins
Eulogy For A Black Person – Pigram Brothers
DISC 3
I've Been Moved – Kev Carmody
Thou Shalt Not Steal – Kev Carmody
Elly – Kev Carmody
The Young Dancer Is Dead – Kev Carmody
From Little Things Big Things Grow  – Kev Carmody with Paul Kelly and Tiddas
River Of Tears – Kev Carmody
On The Wire – Kev Carmody
Cannot Buy My Soul – Kev Carmody
Moonstruck – Kev Carmody
This Land Is Mine – Kev Carmody with Paul Kelly and Kelton Pell
Darkside – Kev Carmody
Blood Red Rose – Kev Carmody
Comrade Jesus Christ – Kev Carmody
Images of London – Kev Carmody
Droving Woman – Kev Carmody
Eulogy For A Black Person – Kev Carmody
DIGITAL
DISC 1
Black Bess – Kasey Chambers, Jimmy Barnes
Rider In The Rain 2020 – Mo'Ju, Trials, Birdz
Blue You – Alice Skye
From Little Things Big Things Grow – Electric Fields
Blood Red Rose – Kate Miller-Heidke
Just For You – Courtney Barnett
I've Been Moved – Dan Kelly
Thou Shalt Not Steal – John Butler
Elly – Bernard Fanning
The Young Dancer Is Dead – The Last Kinection
From Little Things Big Things Grow – The Waifs
River Of Tears – The Drones
On The Wire – Troy Cassar-Daley
Cannot Buy My Soul – Archie Roach
Moonstruck – Sara Storer
This Land Is Mine – Dan Sultan
Darkside – Tex Perkins
Blood Red Rose – Clare Bowditch
Comrade Jesus Christ – The Herd
Images of London – Steve Kilbey
Droving Woman – Augie March, Paul Kelly and Missy Higgins
Eulogy For A Black Person – Pigram Brothers
DISC 2
Black Bess – Kev Carmody
Rider In The Rain – Kev Carmody
Blue You – Kev Carmody
From Little Things Big Things Grow – Kev Carmody with Paul Kelly and Tiddas
Blood Red Rose – Kev Carmody
Just For You – Kev Carmody
I've Been Moved – Kev Carmody
Thou Shalt Not Steal – Kev Carmody
Elly – Kev Carmody
The Young Dancer Is Dead – Kev Carmody
River Of Tears – Kev Carmody
On The Wire – Kev Carmody
Cannot Buy My Soul – Kev Carmody
Moonstruck – Kev Carmody
This Land Is Mine – Kev Carmody with Paul Kelly and Kelton Pell
Darkside – Kev Carmody
Comrade Jesus Christ – Kev Carmody
Images of London – Kev Carmody
Droving Woman – Kev Carmody
Eulogy For A Black Person – Kev Carmody
VINYL
DISC 1
SIDE A
Black Bess – Kasey Chambers, Jimmy Barnes
Rider In The Rain 2020 – Mo'Ju, Trials, Birdz
Blue You – Alice Skye
From Little Things Big Things Grow – Electric Fields
Just For You – Courtney Barnett
SIDE B
Blood Red Rose – Kate Miller-Heidke
I've Been Moved – Dan Kelly
Thou Shalt Not Steal – John Butler
Elly – Bernard Fanning
The Young Dancer Is Dead – The Last Kinection
DISC 2
SIDE C
River Of Tears – The Drones
On The Wire – Troy Cassar-Daley
Moonstruck – Sara Storer
This Land Is Mine – Dan Sultan
Darkside – Tex Perkins
SIDE D
Cannot Buy My Soul – Archie Roach
Comrade Jesus Christ – The Herd
Droving Woman – Augie March, Paul Kelly and Missy Higgins
Eulogy For A Black Person – Pigram Brothers