Kirin J. Callinan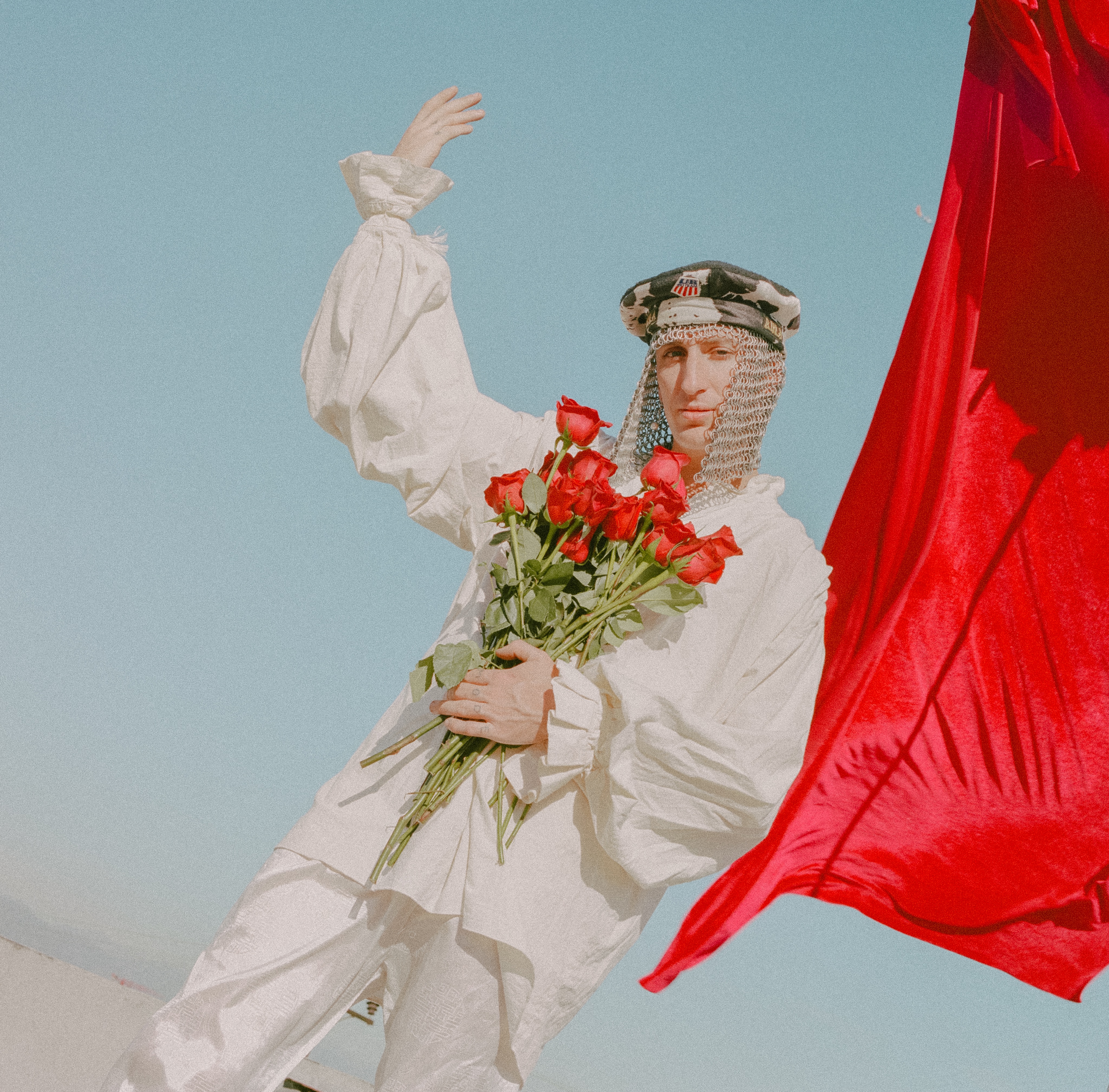 Website: kirinjcallinan.bandcamp.com
Facebook: facebook.com/KirinJCallinan
Instagram: instagram.com/kirinjcallinan
YouTube: youtube.com/KirinJCallinan
Artwork:
Images:
Videos:
Bio:
Singer-songwriter and actor Kirin J. Callinan shares a brand new single, "The Whole of the Moon" (The Waterboys cover), and accompanying video.
"The Whole of the Moon" is a melodramatic, heart wrenching rendition of the original, coming off as the theme song to the greatest 80s sitcom you never saw. The intro was improvised by Drew Erickson while the outro borrows from Bruce Hornsby's "That's Just The Way It Is." Produced by Francois Tetaz (Gotye), the track was recorded in a spirited day in a garage studio in the urban hills of Silver Lake.
The video for "The Whole of the Moon" was directed by Michael Hilli, and conceptualized, shot, and created in a single day in New York City with the people and locations around them. Premiering at SXSW, the video stars Callinan himself, adorned in various retro-inspired outfits and using dramatic stage blocking throughout different scenes. View HERE.
Following two albums of inimitable, challenging pop music that garnered global acclaim and marked Callinan as entirely unique, a singular talent, his trademark frenetic is cut with a determination to do justice to a song he holds in regard.
You're listening to something very specific when you're hearing Kirin J express himself. And you're right to be wondering if this mania, this insanity, this total abandon exists within all of us.
"The Whole Of The Moon" is a glorious curtain raiser for further new music from Kirin J. Callinan in 2019 – standby for more!