Kirin J. Callinan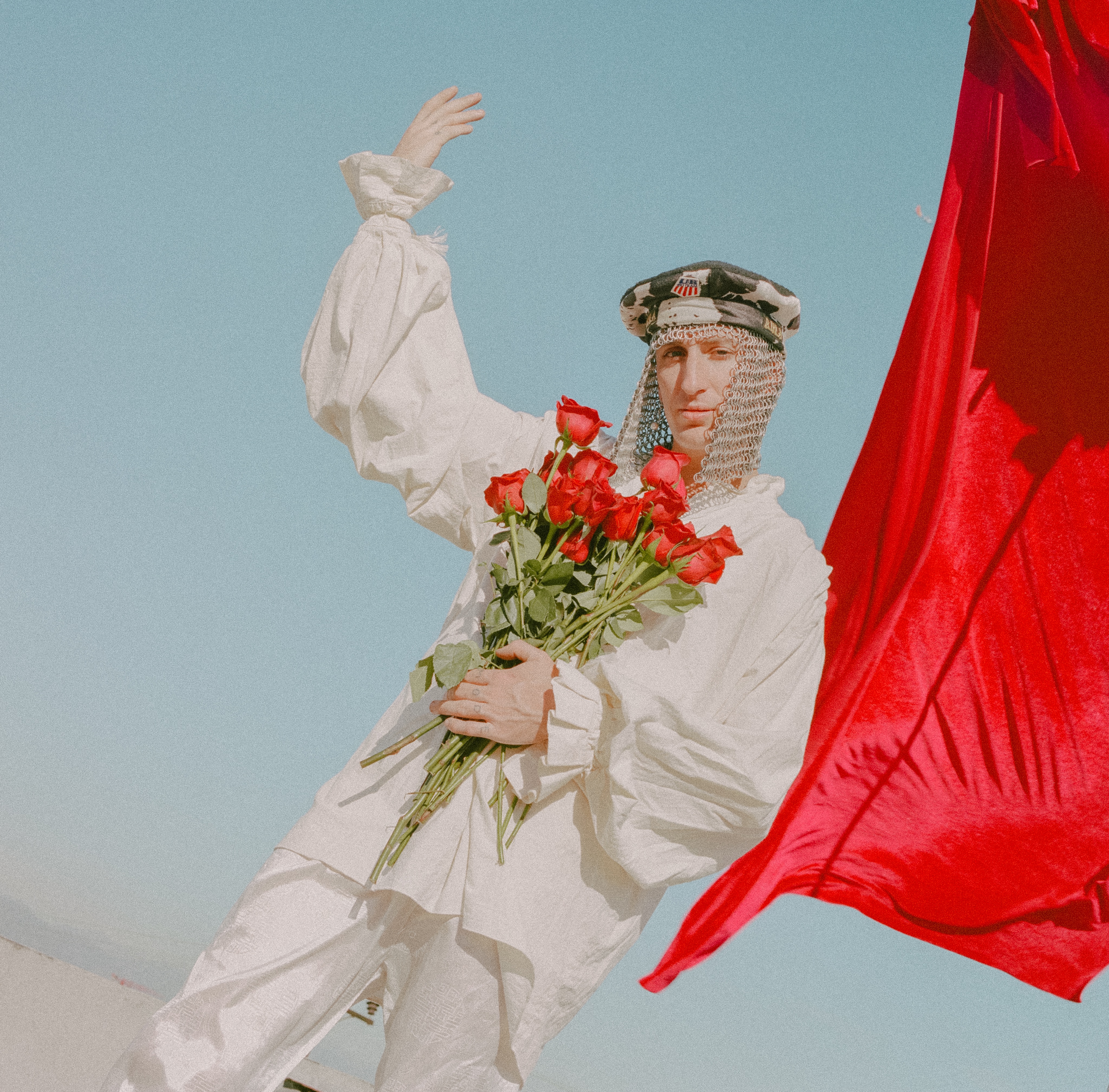 Website: kirinjcallinan.bandcamp.com
Facebook: facebook.com/KirinJCallinan
Instagram: instagram.com/kirinjcallinan
YouTube: youtube.com/KirinJCallinan
Artwork:
Images:
Videos:
Bio:
Kirin J Callinan returns this month to play his first Australian shows in 18 months. It comes on the back of sold-out shows in Paris and London in support of the release of his acclaimed new album 'Return To Center'.
To coincide with the return, he is thrilled to unveil the video to the latest track lifted from the album, the Billy Field Australian classic 'You Weren't In Love With Me'.
A poetic visual tale of unrequited love danced beautifully between Kirin and none other than absolute screen goddess and star of classics films 'Sex, Lies and Videotapes' and 'Four Weddings and a Funeral' the brilliant Andie MacDowell.
Andie said of the experience "Kirin is friends with my daughter and somehow his cool old car ended up broken down in my driveway for a while. When he came to collect it we shared a La Croix and we just talked as we waited for the mechanic to come. Kirin was so charming in his apology about the car I ended up agreeing to be in a video! It was a wonderful ensemble of young and daring artists making a beautiful piece of art. I loved being involved."
Tour dates and just announced supports:
August – Australia
Thurs 8 Aug – Lion Arts Factory Adelaide

Friday 9 Aug – Croxton Bandroom, Melbourne
with special guest Atom + Spike Vincent

Sat 10 Aug – Freo Social Fremantle
with special guests Butter

Fri 16 Aug – The Zoo Brisbane
with special guest Spike Vincent + Sycco

Sat 17 Aug – Metro Theatre Sydney
Johnny Hunter + Spike Vincent + RMFC
International media reaction to 'Return To Center':

"Some find him hilarious, some find him brilliant, and for some he's pure torture. But he's almost never boring." – Brooklyn Vegan
"What is it about Kirin J Callinan that people dont get? Through the lense of Iggy Pop and David Bowie and the gender-bending new wavers, is it not established? This is a GREAT record. And even though its a covers record, Return to Center is as artistically valid as anything Kirin has released" Anthony Fontana, The Needle Drop
"Return to Center is a beguiling project that grows more intricate and profound with each layer you peel away from its campy exterior. " –PAPER
"Considering how much Callinan has done with these songs, Return to Center may as well be a collection of originals. However, by so adroitly re-interpreting older material the oft-experimental Callinan has yielded a record that's his most approachable yet, but does not sacrifice any of what makes him such a unique musical figure." – Under the Radar "By demonstrating the passion with which he performs these songs, as well as the inventive instrumentation, Callinan has reaffirmed the sincerity in his music that is so often elided by his provocative image." – Exclaim