Maggie Rogers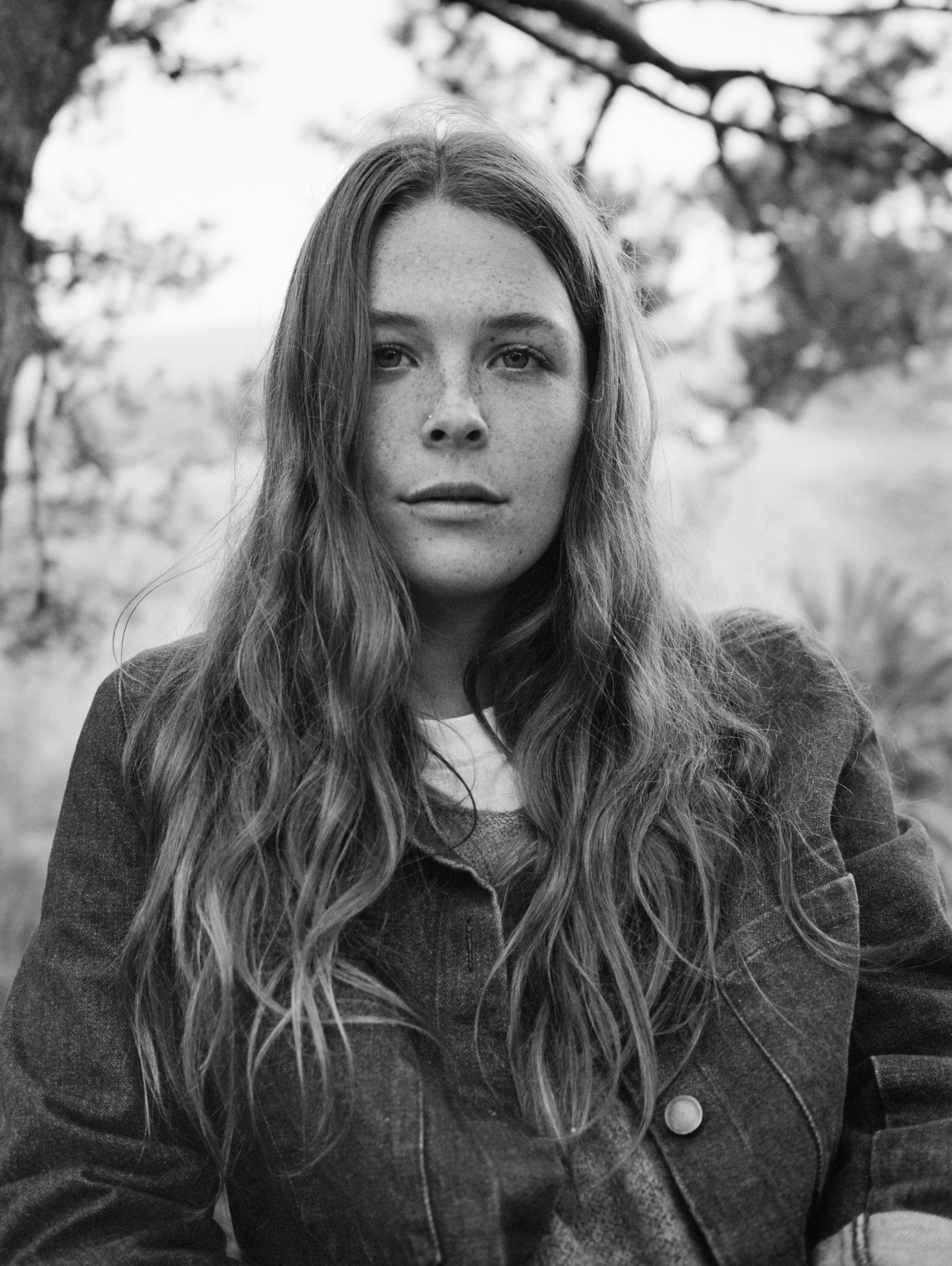 "Maggie's sound is inspired by her connection with the outdoors, often drawing inspiration from the movement and rhythm of nature,"
Website: http://www.maggierogers.com/

Facebook: www.facebook.com/MaggieRogers
Instagram: www.instagram.com/maggierogers/
Twitter: https://twitter.com/maggierogers

YouTube: youtube.com/user/MaggieRogersVEVO
Artwork: 
Images:
Videos:
Bio:
Acclaimed producer/songwriter/performer Maggie Rogers will release her debut album, Heard It In A Past Life, on January 18, 2019.  Her new single, "Light On," is out today, and available to stream/download here.  Written by Rogers, the song was produced by Greg Kurstin + Kid Harpoon + Rogers.  The official video for "Light On" will premiere soon.
"This song is a letter to my fans about the last two years of my life," says Rogers.  "There was so much change that happened so fast, I wasn't always sure how to make all this stuff feel like me. I was really overwhelmed for a while, and scared too – my life became so public so fast and there were times I wasn't sure that this was all for me. But I never had doubts about the music. And every night I got on stage and was reminded why I love doing this. This is the most vulnerable I've felt in a song and its me saying thank you for all the light my fans brought me when I couldn't find it for myself. I love music more than anything else in the whole world and I always have. This song is me actively choosing this life – in my way and in my time. I couldn't be more excited that "Light On" is out in the world today."
Heard It In A Past Life is now available for pre-order in CD, digital and vinyl formats. Fans who pre-order the digital album will instantly receive five tracks: "Light On" plus the previously released "Give A Little," "Alaska," "On + Off" and "Fallingwater." See below for the full track listing.
Heard It In A Past Life includes the song that introduced Rogers to the world, "Alaska," which has accrued over 100 million global combined streams to date. The album also contains the follow-up singles "Fallingwater," praised by NPR as "a celebration of the terrifying yet thrilling process of change" and "Give A Little," which Pitchfork hailed as "cathartic pop song about empathy and unity."
Maggie Rogers grew up in Easton, Maryland. After graduating from NYU's Tisch School of the Arts, she released her critically acclaimed debut EP, Now That The Light Is Fading. The BBC, Tidal, Google Play, Vevo, Pandora and numerous publications – including Rolling Stone, NYLON, SPIN, Billboard and more – have tipped her as an artist to watch. NPR named her one of its Favorite Musicians and The New Yorker declares, "Maggie Rogers is an artist of her time."
Heard It In A Past Life – Track Listing
Give A Little
Overnight
The Knife
Alaska
Light On
Past Life
Say It
On + Off
Fallingwater
Retrograde
Burning
Back In My Body