Miiesha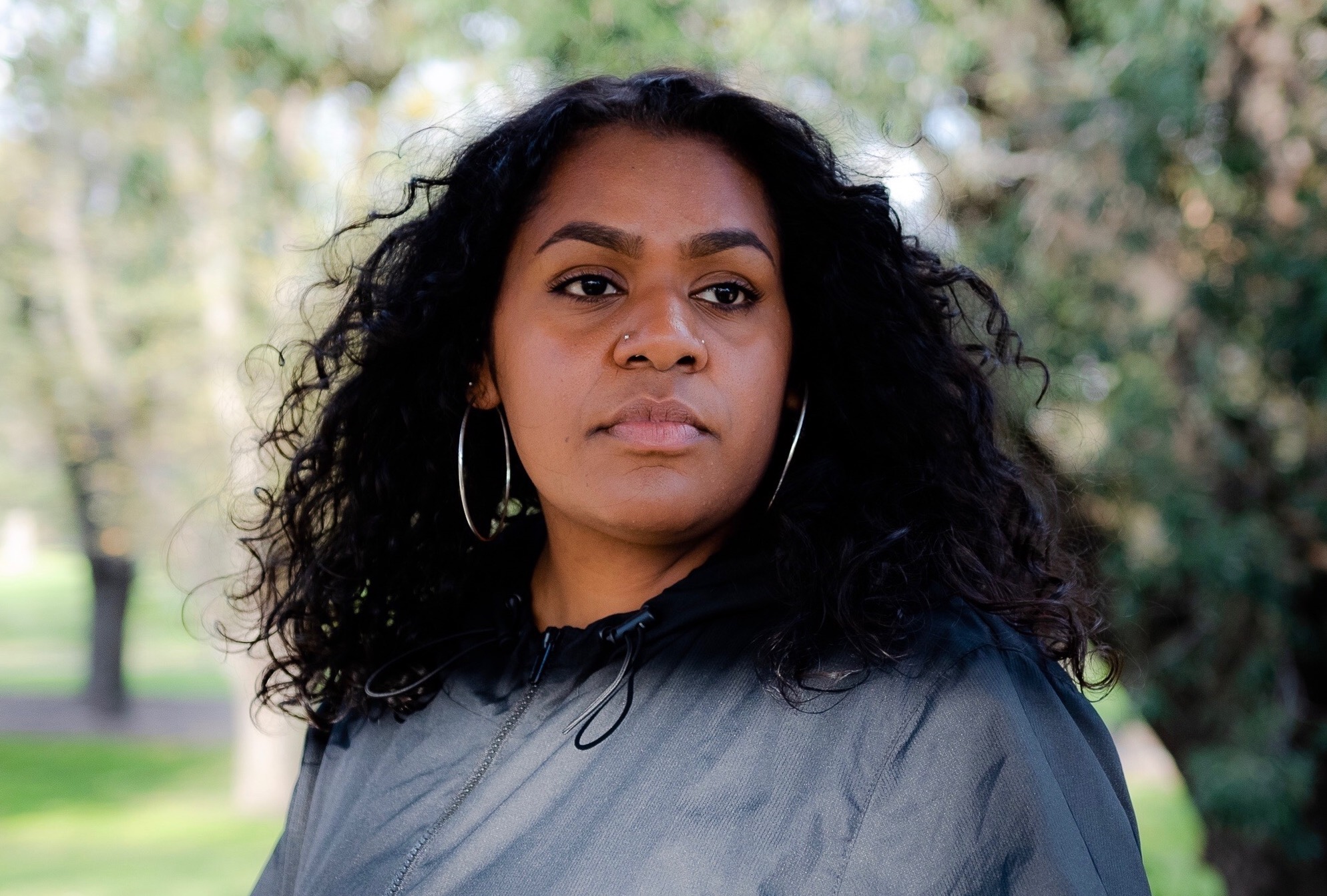 Miiesha's Debut Collection, 'Nyaaringu', Out Now
Website: miiesha.com/
Facebook: facebook.com/Miiesha/
Twitter: twitter.com/miieshaofficial
Instagram: instagram.com/miieshaofficial
YouTube: youtube.com/miiesha
Artwork:
Images:
Videos:
Bio:
Listen To Miiesha Discuss The Album Tracks With Hand-drawn Representations Here
Watch Acoustic Version Of 'Hold Strong' Here

Since making her debut in mid 2019, Miiesha has released a string of mesmerising singles – 'Black Privilege', 'Drowning', 'Twisting Words' and 'Hold Strong'.  Now comes her debut collection 'Nyaaringu', an album of 9 songs all tied together through the common themes of her life, her community and her people.  Her late Grandmother's interludes provide a thread between the tracks, highlighting the passing down of knowledge from Elders through the generations.
Listen to Miiesha discuss 'Nyaaringu' in a 4 minute audio track by track, with her hand-drawn interpretations, HERE.
Now based in Melbourne, Miiesha is from the small Aboriginal community of Woorabinda in Central Queensland.  In a short space of time, she's made an indelible impression – only last week, she picked up the Levi's Music Prize as Queensland representative.  triple j made her their Unearthed Feature Artist in August 2019 on the back of debut single, 'Black Privilege', Channel [V] named her their UNCO[V]ERED artist, Sydney's Sun Herald newspaper included her in an editorial feature in February as one to watch and just a few weeks later, Queensland Music Awards handed her the Remote Region prize for her release 'Drowning'. 
Discussing the album, Miiesha explains, "Nyaaringu is a collection of stories that I wanted to tell. For me it represents my journey and where I'm at now coming from Woorabinda. The interludes in the collection are recordings of my Grandmother speaking. For me she was and always will stay with me as the strongest voice in my life so I felt she had to be a part of this with me."
Following a standout performance at Laneway Festival earlier this year and with her Splendour In The Grass debut on hold until October, Miiesha has turned her musical attentions to social media – catch her on Facebook and Instagram.
This project is supported by the Queensland Government through Arts Queensland.