Niall Horan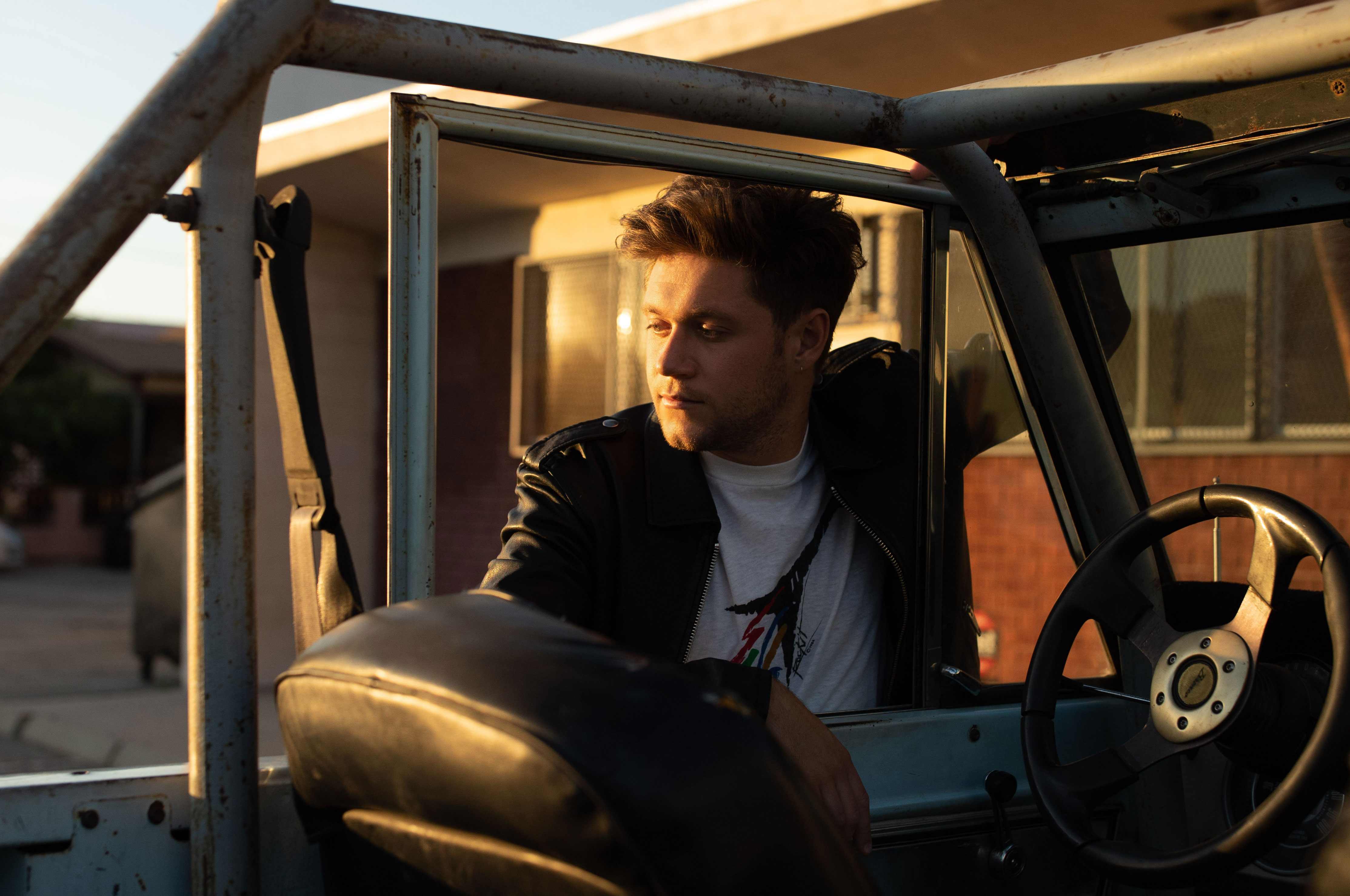 Website: niallhoran.com
Facebook: facebook.com/niallofficial
Twitter: twitter.com/niallofficial
Instagram: instagram.com/niallhoran/
YouTube: youtube.com/user/niallhoranvevo
Artwork:
Images:
Videos:
Bio:
Niall Horan's Heartbreak Weather – named as one of the most anticipated albums of 2020 by Rolling Stone – was released today on Capitol Records/EMI Music Australia.
Download / stream Heartbreak Weather HERE.
Horan, who performed on "Saturday Night Live" in December, just wrapped up a weeklong residency to "The Late Late Show with James Corden." View highlightsincluding performances of "Nice To Meet Ya,""Put A Little Love On Me,""No Judgement," and "Black and White"HERE.
Heartbreak Weather includes Horan's new single, "No Judgement," which has already racked up 55 million combined streams worldwide. Rolling Stone praised the "sultry single" and PEOPLE said, "[The song] "conveys a charming message about accepting someone for who they are." View the official video HERE.
Horan has played the world's biggest stages and heard his lyrics screamed back at him. He's smashed Guinness records with his old band and shared Guinness pints with fabulous people. He's even seen dolls made in his own devilishly charming image. But for all of that, he is not immune to love's ups and downs. What's different about Horan is that when he makes a breakup album, he doesn't wallow. The result is Heartbreak Weather, a whirlwind of modern pop and nostalgic groove, rambunctious rock and sweeping folk, quiet revelations and shout-along choruses.
"Heartbreak Weather' is nearly a concept album," explains Horan. "I wanted to write these songs from the start of a relationship through to the end — and from different sides — instead of every song being quite sad and all about me. Because when you go through a breakup, it's not sad all the time."
Alongside the  breezy but humid hookup anthem "No Judgement," the heartbroken "Put a Little Love on Me" and the man-about-town mania of "Nice to Meet Ya" – a track that has amassed more than 300 million streams globally – is a set of songs that ups the energy from Horan's No. 1 solo debut album Flicker. Tapping influences as wide-ranging as Bruce Springsteen, Arctic Monkeys and the Weeknd, Horan recorded the album in Los Angeles, London, and the Bahamas with an all-star team that included Teddy Geiger, Julian Bunetta, Tobias Jesso Jr., Greg Kurstin, Mozella and more. Heartbreak Weather sweeps listeners up and onto a journey where the perspective, emotion and music are always shifting. Ultimately, the trip is as healing as it is honest-to-god fun – these songs were made for the stage.
Tickets For Australian Headline Tour On Sale Now

WED 30 SEP | BRISBANE ENTERTAINMENT CENTRE, BRISBANE QLD | ALL AGES
FRI 2 OCT | QUDOS BANK ARENA, SYDNEY NSW | ALL AGES
SAT 3 OCT | ROD LAVER ARENA, MELBOURNE VIC | ALL AGES
Track Listing – Heartbreak Weather
Heartbreak Weather
Black and White
Dear Patience
Bend The Rules
Small Talk
Nice To Meet Ya
Put A Little Love On Me
Arms of a Stranger
Everywhere
Cross Your Mind
New Angel
No Judgment
San Francisco
Still