Ninjawerks
Artwork: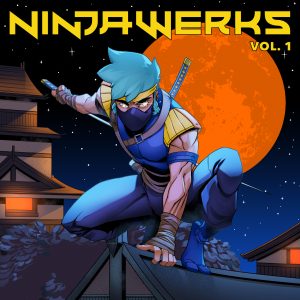 Images: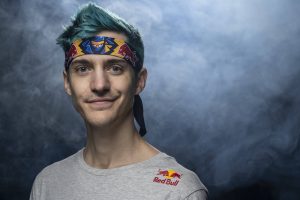 Videos:
Bio:
Ninjawerks Vol. 1 – a groundbreaking project from label Astralwerks and the world's biggest gamer, Tyler "Ninja" Blevins, that brings together the music and gaming worlds – is out now. The original soundtrack features music from top electronic artists around the globe including Tiësto, Kaskade, Dillon Francis, Alesso, 3LAU, Tycho, NOTD and many others. See below for track listing. Download / stream HERE.
Tracks from Ninjawerks Vol. 1 have racked up nearly 7 million combined global streams. Billboard said, "If anyone doubted Ninja's electronic dance credentials, they should have known better. From Nero to Alesso, the famous Fortnite player gathered some of the best  names in the genre for… Ninjawerks."
In a recent feature detailing how Ninjawerks Vol. 1 came together, Forbes said, "The songs are all electronic music or EDM, and help boost Blevins when he's gaming. But he insists music is much more than gaming atmosphere. It's really a set of soundtracks to parts of his life." After initial discussions between Astralwerks and Ninja's management team at Loaded, the gamer gave the label his wish list of artists for the project. "When they came back with the list of musicians that I wanted and who wanted to be on the record, I couldn't believe it," Ninja told Forbes.
"All these artists are incredible, and they've done a great job. As a huge fan of these artists for years, it's an amazing opportunity to collaborate on a project like this. There's a lot of very Bassey heavy drop songs, a lot of powerful lyric songs, it's a nice colorful album. You've got to have some fast paced, some slow, it's perfect to match whatever vibe you are looking for," notes Ninja. Astralwerks General Manager Toby Andrews added, "We're so proud of the artists for wanting to be a part of such a forward-thinking idea, and ultimately for making some incredible music. It was a real pleasure to be able to help Tyler bring his vision of a gaming soundtrack to life with such a range of talent and we're excited for everyone to be able to enjoy it and game away!"
DJ Times proclaimed Ninjawerks a "powerhouse of a compilation." Dancing Astronaut praised NERO's  "Lullaby," noting how it "showcases Watson's raw, salient vocals over the trio's characteristic abundance of wobble bass and larger-than-life experimental production." EARMILK said, "[Tycho has] dropped a sprawling, beautiful composition in his latest and first original in nearly two years, 'Jetty.'" Kaskade's "On My Mind" was declared "a stompy house tune" by Billboard while The Groove Cartel noted that the track "is filled with an ambient relaxing vocal and a grungy top synth." EDM Sauce hailed Alesso's "Tilted Towers" as a "four-minute wild ride of driving beats." Billboard observed, "[on] 'Game Time' with 3LAU…Ninja makes a featured appearance. It's another bass-heavy mood, this one a little edgier with slight industrial vibes."