Norah Jones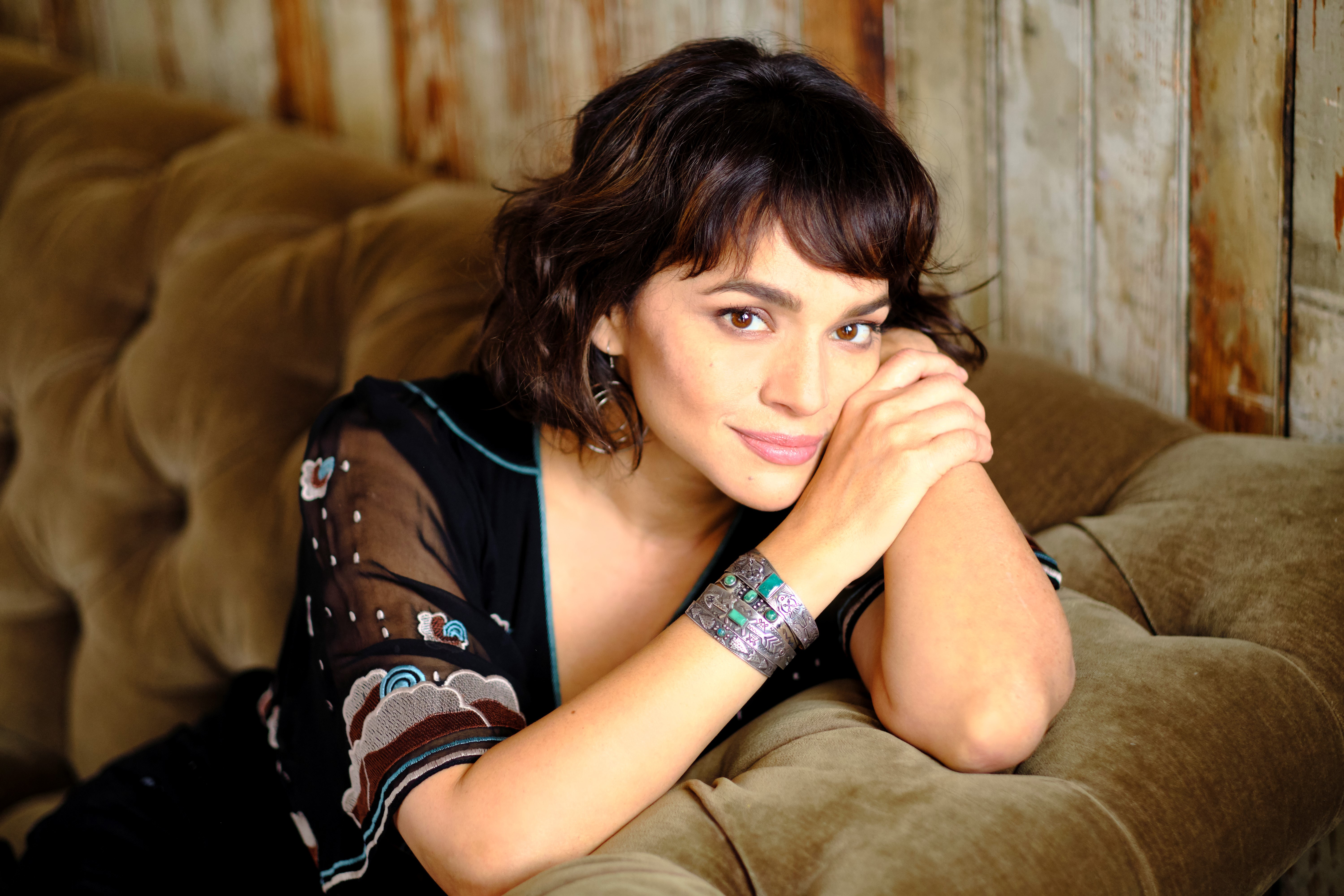 Website: norahjones.com
Facebook: facebook.com/norahjones
Twitter: twitter.com/norahjones
Instagram: instagram.com/norahjones
YouTube: youtube.com/norahjones
Artwork:
Images:
Videos:
Bio:
Nine-time GRAMMY-winning singer-songwriter Norah Jones continues her acclaimed series of single releases today with "I'll Be Gone," a collaboration with the legendary singer Mavis Staples. The song was written by Pete Remm, produced by Jones and Remm, and features lead vocals by Staples and Jones, who also plays piano along with Remm on organ and guitar, Dan Iead on pedal steel guitar, Jesse Murphy on bass, Brian Blade on drums, and back vocals by Wes Hutchinson.
"The first time I met Mavis she held my hand and we sang side-by-side to honor Paul McCartney," Jones recalls. "She is a beacon of love and light. It is always an honor, a pleasure, and a dream come true to sing with her. I hope we get to do more of it."
Jones was joined by Staples for her concert at Red Rocks in Colorado this summer, and they have performed together previously at the Newport Folk Festival in 2014, as well as Staples' 80th birthday concert at the Apollo Theater earlier this year. They will both be appearing at the David Lynch Foundation's Silence the Violence benefit concert in Washington DC on October 11.
Jones' alt-country trio Puss N Boots with singer/bassist Catherine Popper and singer/guitarist Sasha Dobson also recently released an Amazon Original cover of Dolly Parton's "The Grass is Blue." The track was the group's first new release in five years, and is available to stream on Amazon Music HD, a new premium quality tier streaming audio from Amazon Music.
"The first time I ever heard the Dolly Parton song 'The Grass is Blue,' it slayed me," said Jones. "It was probably the most beautiful song I'd ever heard. I've always loved the harmonies on Dolly's version, they're just insanely gorgeous."
Norah Jones first emerged on the world stage with the February 2002 release of Come Away With Me, her self-described "moody little record" that introduced a singular new voice and grew into a global phenomenon, sweeping the 2003 Grammy Awards and signaling a paradigm shift away from the prevailing pop music of the time. Since then, Norah has sold 50 million albums worldwide and become a nine-time GRAMMY-winner. She has released a series of critically acclaimed and commercially successful solo albums—Feels Like Home (2004), Not Too Late (2007), The Fall (2009), Little Broken Hearts (2012), and Day Breaks (2016)—as well as albums with her collective bands The Little Willies and Puss N Boots.
The 2010 compilation …Featuring Norah Jones showcased her incredible versatility by collecting her collaborations with artists as diverse as Willie Nelson, Outkast, Herbie Hancock, and Foo Fighters. With Day Breaks, Norah returned to her jazz roots while also proving her to be this era's quintessential American artist, the purveyor of an unmistakably unique sound that weaves together the threads of several bedrock styles of American music: country, folk, rock, soul, jazz. Most recently, Jones has released a series of eclectic singles including collaborations with artists and friends such as Jeff Tweedy, Thomas Bartlett, Brian Blade, and Tarriona Tank Ball. The 2019 singles collection Begin Again gathered seven snapshots of creativity from one of the music world's most versatile and consistently intriguing artists.