Porter Robinson
"We're already seeing EDM 2.0 in the shape of Porter Robinson." – Pete Tong
Website: http://www.porterrobinson.com/
Facebook: https://www.facebook.com/porterrobinsonmusic
Twitter: https://twitter.com/porterrobinson
YouTube: https://www.youtube.com/user/PorterRobinsonMusic

Images: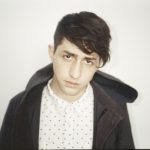 Artwork: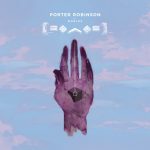 Videos:
Bio:
While you were sleeping, EDM poster-boy Porter Robinson revealed his new single Lionhearted, which premiered yesterday on BBC Radio by tastemaking trailblazer Zan Lowe.  Due out 17th June, the propulsive next single from his highly anticipated debut album 'Worlds' is a driving alt-electronic anthem showcasing Porter's pop prowess and superior song craft. Featuring surging vocals from Swedish indie outfit Urban Cone, Lionhearted is set to be one of 2014's best and most undeniable jams.
The album 'Worlds' is set for release 8th August and includes the #1 Hype Machine single 'Sad Machine' (Porter's vocal debut in a duet with a robot) and Porter's first single 'Sea of Voices' which trended #1 on Facebook when it was leaked to Porter's fans via Twitter during the Oscars earlier this year.  The track quickly soared to the top of the US iTunes electronic chart, #5 on Hype Machine, and #5 on Spotify's viral chart. To date, it has surpassed more than 1 million Soundcloud plays.
The highly anticipated album features the likes of Breanne Duren (Owl City) and Norwegian duo Lemaitre, as well as our own Sean Caskey from Brisbane-based outfit Last Dinosaurs who collaborated with Porter over in the States.  Sean says:
 "The collaboration came out of nowhere actually. Porter had heard of Last Dinosaurs' music online and approached us. He was really digging some of the elements of our music and writing, and wanted to incorporate some of those ideas into the song that eventually became Years Of War."
Get ready for something special.