Rest For The Wicked
New Single 'feel The Same Way' Out Today
TikTok: tiktok.com/@restforthewicked_
Twitter: twitter.com/rftwaus
Instagram: instagram.com/restforthewicked__
YouTube: youtube.com/restforthewicked_
Artwork:
Images: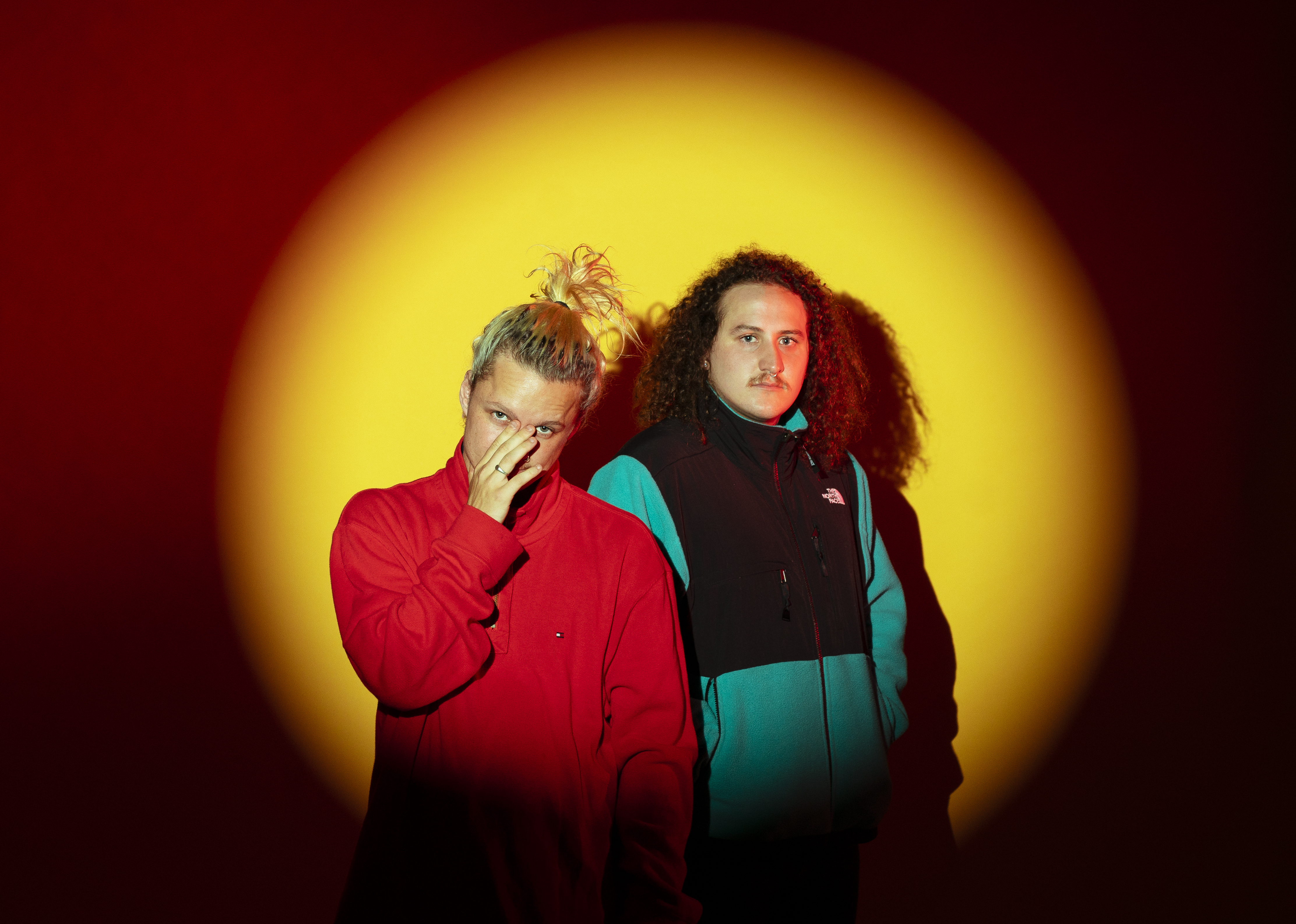 Videos:  
Bio:
Unhinged. Colourful. Wondrous.
Rest For The Wicked, the brand new project from Melbourne artist Ben Townsend and Sydney based multi-skilled producer Tasker, today release their 2nd single, 'Feel The Same Way' – the follow up to their critically acclaimed debut 'Bones' which was described by The Guardian as "one of the best, and weirdest, debut singles that has been released in Australia for a long time".
'Feel The Same Way'  is a relatable indie-pop-rock track with an all-out '90s vibe about indecisive love. Filled with warm and woozy synths, it captures the uncontrollable freefall of a burgeoning romance. The overwhelming feelings of lust and love inevitably take control, only to be held back by timid insecurities: "Do they feel the same way I do?" or "What if I'm just embarrassing myself?" On the song, Ben Townsend and Tasker beg for a sign, a semblance of validation that they're not alone in wanting to take the next step with their crushes.
They explain, "'Feel The Same Way' is an upbeat jawn sure to lure your crush into letting them know they are the one. Might destroy a relationship or six. Mystery is intended…" The situation is all too familiar for many. You have a wonderful connection with someone but the fear of opening up and losing them holds you back. "I wrote this to remind myself and others in the same position: 'you're awesome, you're the reason they have feelings towards you and not because they think you're someone else.' If you never go, you never know…" elaborates Townsend. Staying silent would only fill you with regret, this track stands to tell you that the time to say something is now.
Watch the video for 'Feel The Same Way' here.
Much like their debut single 'Bones' — being a mysterious transmission of the unknown — 'Feel The Same Way' solidifies the duo's genreless, feel-good sound fused with bittersweet lyrics that sets them on their own plane of expression. The creeping psychedelia and technicolor production across their discography is something entirely unto Rest For The Wicked, undeniably genuine.
ABOUT REST FOR THE WICKED
Ben Townsend has built a cult following through tours with Wu-Tang Clan, Ice Cube, Azealia Banks, and Peking Duk, as well as his own sold out shows throughout Australia. He garnered a devoted audience for his infamous live show that would include everything from backflips, freestyles, and stage dives, and for developing real connections with his fans via social media.
Tasker is a prolific songwriter and producer with cuts for artists across a variety of genres including G Flip, Alison Wonderland, and Tia Gostelow. With his various roles in a number of touring projects he has supported 5SOS, Sticky Fingers, Wavves, and more.