Rest For The Wicked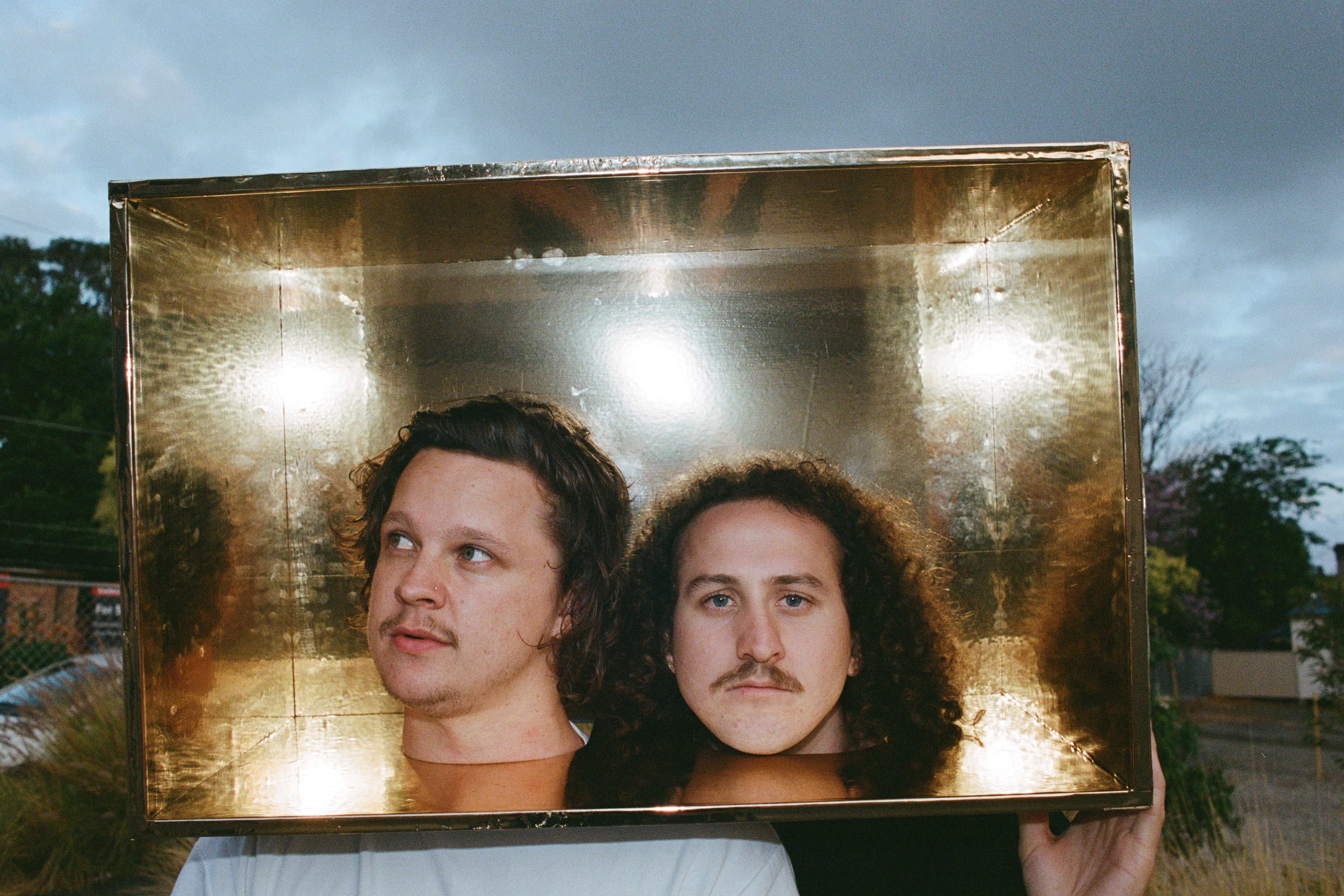 TikTok: tiktok.com/@restforthewicked_
Twitter: twitter.com/rftwaus
Instagram: instagram.com/restforthewicked__
YouTube: youtube.com/restforthewicked_
Artwork: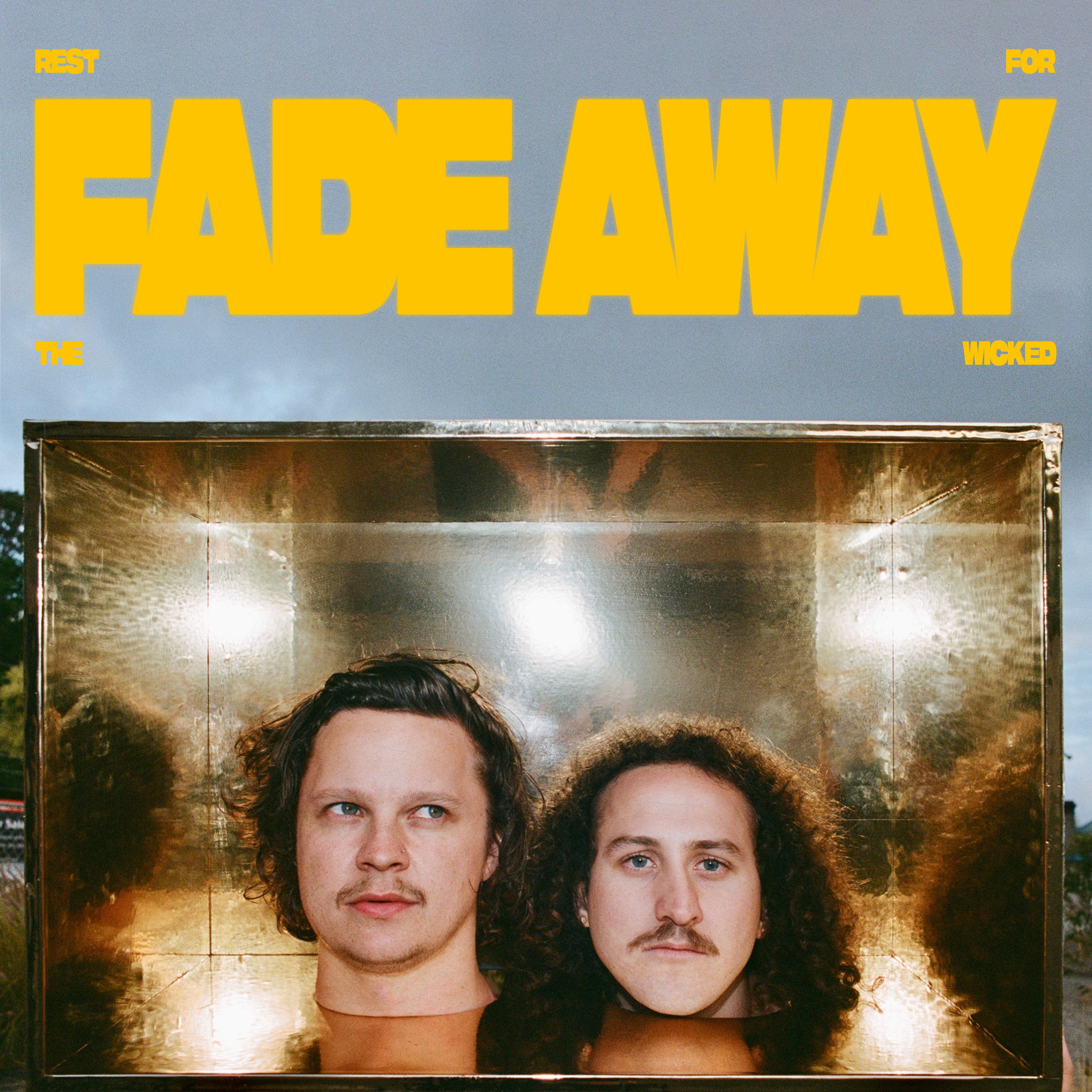 Images: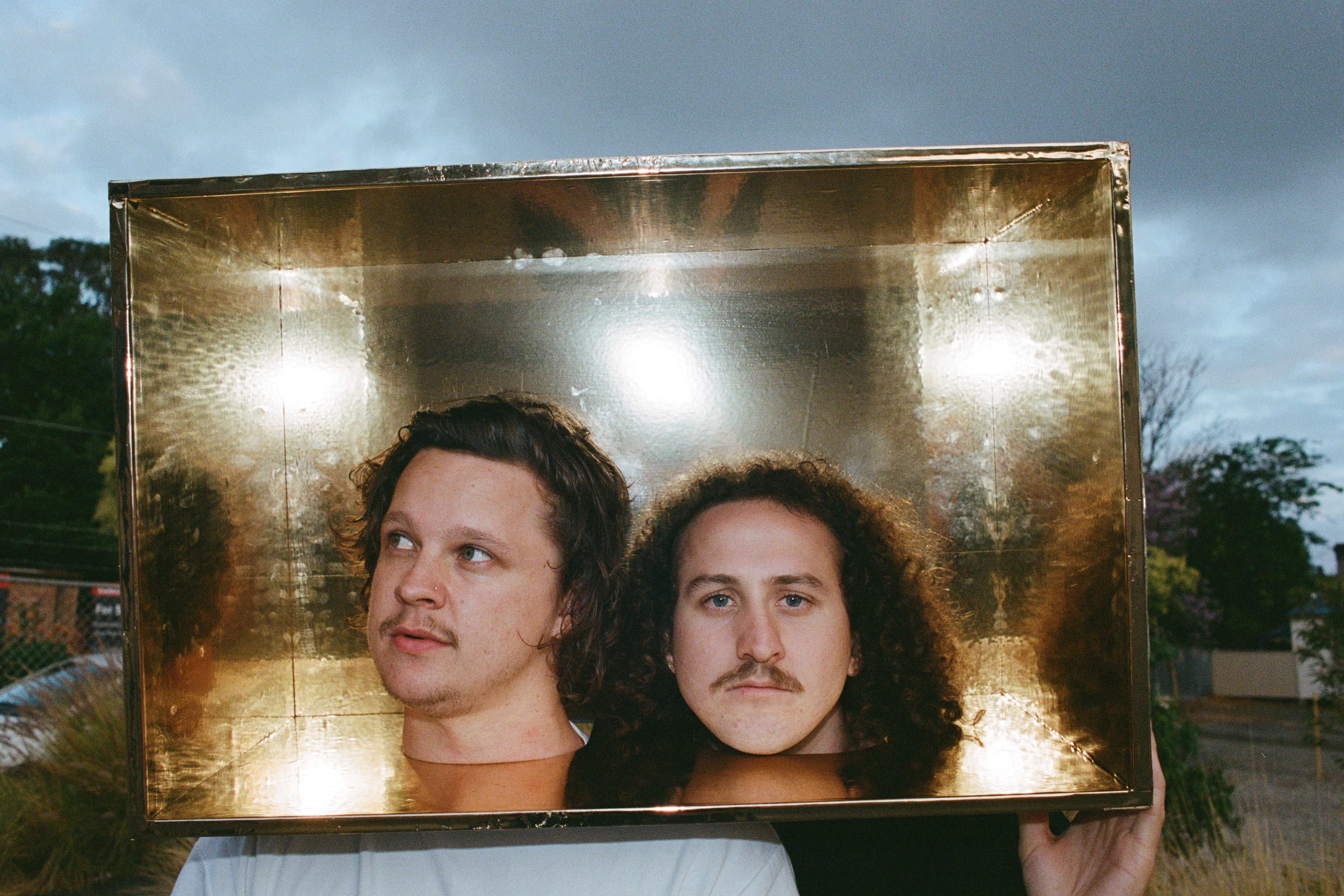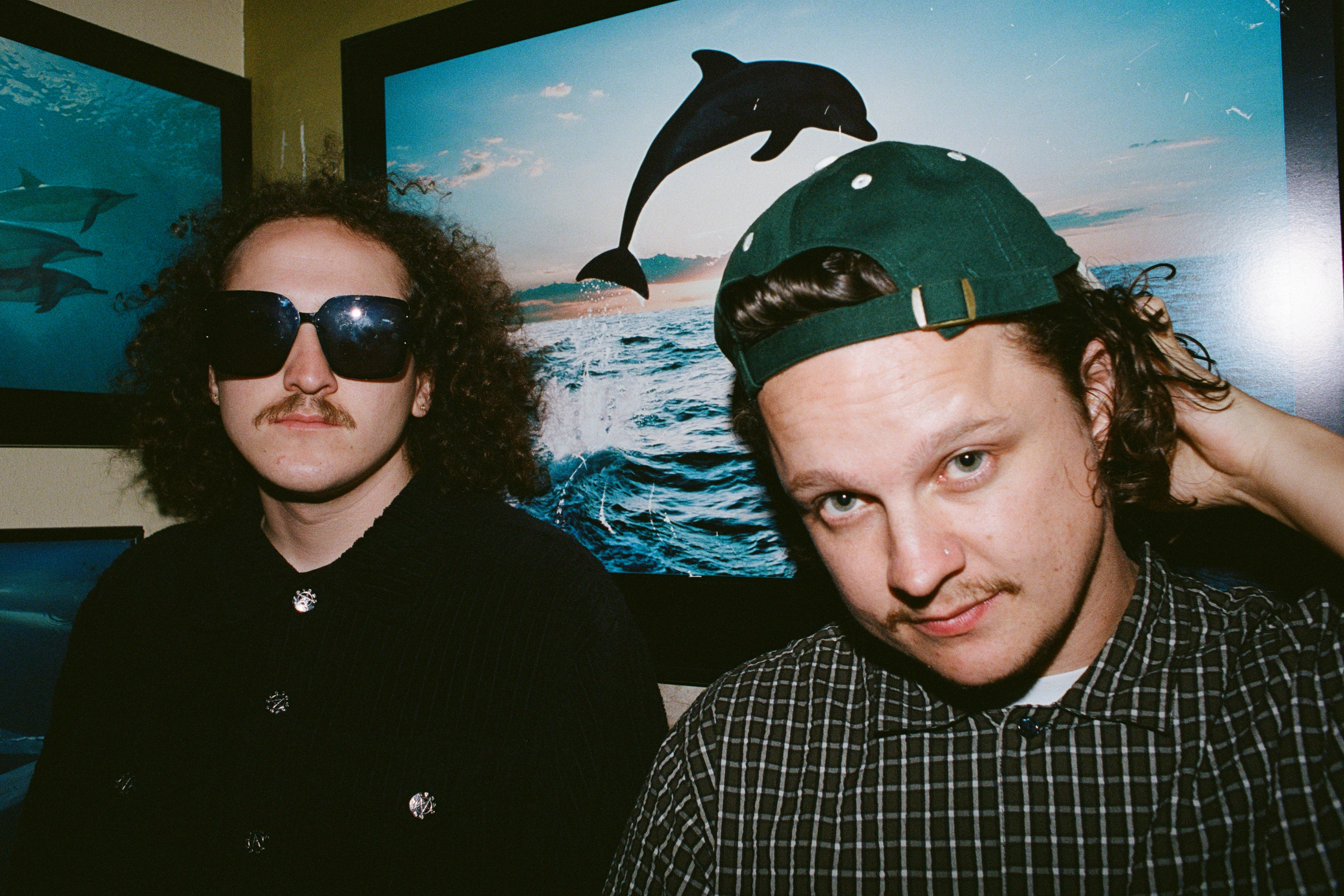 Videos:  
Bio:
"Imagine a grunge band that had a secret pop heartthrob alter-ego" – Life Without Andy.
Meet Rest For The Wicked – aka Melbourne artist Ben Townsend and Sydney based multi-skilled producer Tasker. The duo create scrappy gems of garage pop that steal the aux cord wherever they go, whether that's festival stages, sold out runs of club shows or Sydney demolition house parties.
Having garnered a growing fanbase of listeners on streaming platforms and tiktok, over 1M Tik Tok views, played Grapevine Gathering and Beyond The Valley festivals plus long-awaited sold out shows in Melbourne and Sydney (all from their self-titled debut EP), the band are ready to take on 2023 with a string of fantastically messy singles.
'Fade Away' is their first offering of the new year, colliding gooey vocals with garage pop in a way that only Rest For The Wicked can. It's 'that song' that everyone can chuck on the aux cord and gets the party moving.
"We made Fade Away with the intention of just having fun & I think the song speaks for itself. It's a very self-reflective yet motivating song to do what you want, when you want & don't let someone else tell you any different. Be free." Says Townsend of the infectious track.
Meanwhile high-flying cultural cosmonaut, Tasker, beaming in from another galaxy, adds: "I can't remember writing this song. I don't know what it's about. I don't even know where I am right now. All I know is that it has two chords and brings the demon out of everyone when we play it live"
Ben Townsend, under the moniker Ivan Ooze, built a cult following through tours with Wu Tang Clan, Ice Cube, Azealia Banks and Peking Duk, as well as his own sold out shows nationally. He garnered a devoted audience for his infamous live show that would include everything from backflips, freestyles and stage dives and for developing real connections with his fans via social media, where you can always find him rapping over well-known tracks.
Tasker is a prolific songwriter & producer with cuts for artists across a variety of genres including G Flip, Alison Wonderland, YNG Martyr, Dante Knows, and Tia Gostelow. With his various roles in a number of touring projects he has supported 5SOS, Sticky Fingers, Wavves and more.
Praise for Rest For The Wicked:
"… one of the best, and weirdest, debut singles that has been released in Australia for a long time… like a transmission from a distant planet" The Guardian
"A spectacular entrance for the duo …something entirely new" Pilerats
"What would you get if you crossed Glass Animals with slenderbodies, and a touch of MGMT? …" This Song Is Sick