The Chemical Brothers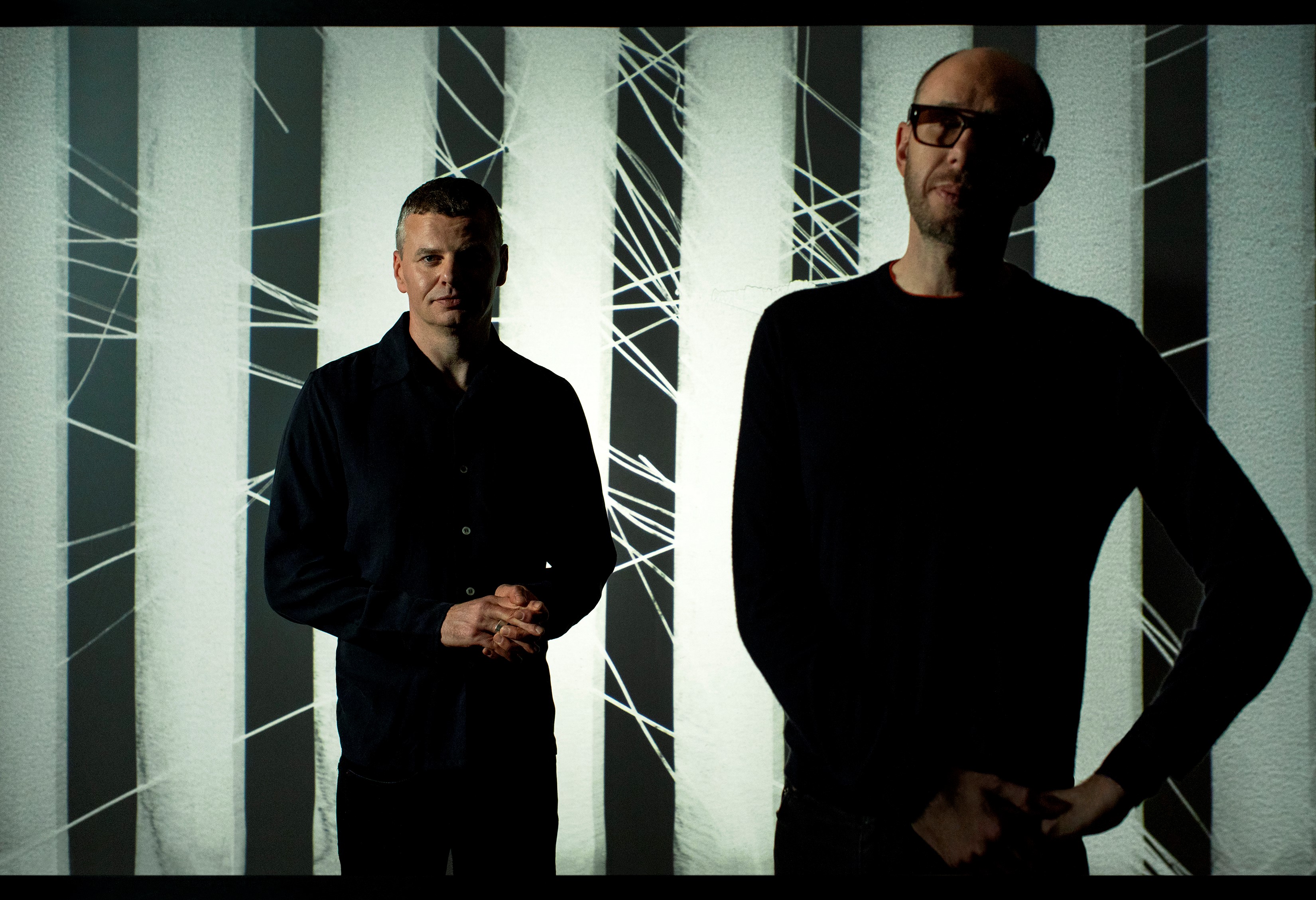 Website: thechemicalbrothers.com
Facebook: facebook.com/ChemicalBros
Twitter: twitter.com/chembros
Instagram: instagram.com/thechemicalbrothers
YouTube: youtube.com/thechemicalbrothers
Artwork:
Images:
Videos:
Bio:
The Chemical Brothers ninth studio album, No Geography, is released today on EMI Music Australia. It features the singles Free Yourself, MAH, Got To Keep On and We've Got To Try. This hugely acclaimed ten track album is an extraordinary musical liberation; a record that stands alongside the duo's classic debut Exit Planet Dust and the rabbit-hole psychedelia of 2010's Further – the Chemical Brothers albums that respectively wrote the rules and then reimagined them entirely. Hurtling from righteous rage to wide-eyed wonder, from half-speed acid to jacking house and dreamy analogue noise, it's nothing less than a route map to the future.
No Geography tracklist:
Eve Of Destruction
Bango
No Geography
Got To Keep On
Gravity Drops
The Universe Sent Me
We've Got To Try
Free Yourself
MAH
Catch Me I'm Falling
No Geography is the follow up to 2015's Grammy nominated album Born In The Echoes (their sixth consecutive UK No 1 album).
As previously announced, The Chemical Brothers take their phenomenal, deeply psychedelic live show on the road following the album's release for a series of arena shows and festival headlines across the globe this year:
Praise for 'No Geography':
"Music that has the dizzying, adaptive plasticity of their best work […] a formidable creation" Q ****
"spell-binding and forward-thinking" NME ****
"Vividly melodic, restlessly inventive" Uncut 8/10
"Their most enjoyable album since Surrender" Album of the Month, Mixmag ****
"The Chemical Brothers are finally ready to take on the world again" Album of the Month, Long Live Vinyl 9/10
"By heading back to the future, the Chemical Brothers have acquired new urgency" Mojo ****
"Hitting the reset button has unleashed this iconic duo afresh, demonstrating an insatiable ability to forge the perfect dance track, whatever the era" Clash 9/10
"We'd be poorer without this duo in our lives" DJ 9/10
"Brain scrambling bangers" – GQ
"There isn't anything about No Geography that feels stuck, either in the past or in an attempt to be ultra of the present. That would be enough to recommend a listen. But more than that it feels energised and energising, a chemical dose washing through your system." Bernard Zuel.net
"… the British duo deliver another hit…truthfully every cut is a tour of The Chemical Brothers' appetite for adventure." Stack Mag
"Great groove … this record excels" Album of the Week, Herald Sun