The Presets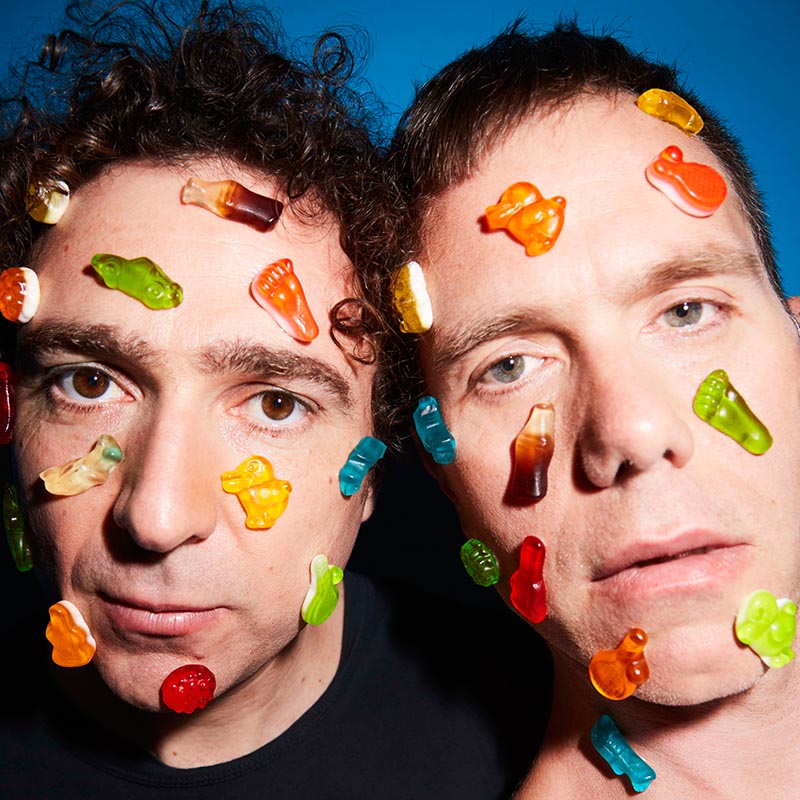 Website: thepresets.com
Facebook: facebook.com/ThePresets
Twitter: twitter.com/ThePresets
Instagram: instgram.com/ThePresets
YouTube: youtube.com/ThePresets
Artwork:
Images:
Videos:
Bio:
THE PRESETS have today released NO VIZ – a collection of six remixes of tracks from their acclaimed HI VIZ album. The electronic music duo, comprised of Kim Moyes and Julian Hamilton, have selected some of their favourite HI VIZ remixes for the compilation including remixes by Nicky Night Time, Happiness Is Wealth, Dense & Pika, Marco Faraone and AZARI.
"We've been lucky enough to have some cracking remixes made for the singles from HI VIZ so we thought we'd bring the standouts together for one special release," says Kim. "Turn off the lights and lose yourself to NO VIZ."
Also featuring on the EP is a brand new 'reset' of triple j favourite '14U+14ME'; a collaborative rework of the dancefloor anthem concocted by a triple threat of Australian electronic music royalty in The Presets, What So Not and Slumberjack. WATCH VISUALISER HERE.
"Earlier in the year we teamed up with trap-lords What So Not and Slumberjack to thrash out this extremely special and very noisy edition of 14U+14ME," says Julian. "Turn your speakers up to ten and prepare to die."
The track begins with a battered synthesizer blooming to life, as an extraneous uttering "All Dressed Up, Nowhere To Go" hits you. Sweeping strings and a fizzing slow build finally gives way to a tough as nails bass drop, old school rave stabs coupled with an elephantine kick drum, and evil de-tuned horns.
What So Not's Chris Emerson said "This record definitely has a feeling to it I haven't tapped into for some time & couldn't have come together without everybody's unique contributions; The Presets, one of the original groups that got me into dance music (& probably my favourite Aussie band of all time) & SLUMBERJACK, such brilliant composers & sonic wizards. This collaboration has been a long time in the works, so I'm glad to see it finally coming to fruition!"
Perth duo Slumberjack are equally enthusiastic, saying "The Presets are straight up Australian electronic icons, and obviously we're big fans of What So Not and we click really well in the studio. This was one of those funny tracks where you work and work and work for a whole day, and then scrap everything and magically come up with this great idea in the last five minutes. I think the best way to describe the 'feeling' of this record is one of wind rushing past your face."
A mind-boggling distillation of all the best things about Trap Music. Do not miss this one.
14U+14ME (What So Not & SLUMBERJACK Reset) & NO VIZ EP OUT NOW
NO VIZ EP
14U+14ME (What So Not & SLUMBERJACK Reset)
Martini (Happiness Is Wealth Disco Remix)
14U+14ME (Marco Faraone's D'n'B Snow Mix)
Downtown Shutdown (Nicky Night Time Remix)
Do What You Want (Dense & Pika Remix)
Tools Down (AZARI Remix)