The Vamps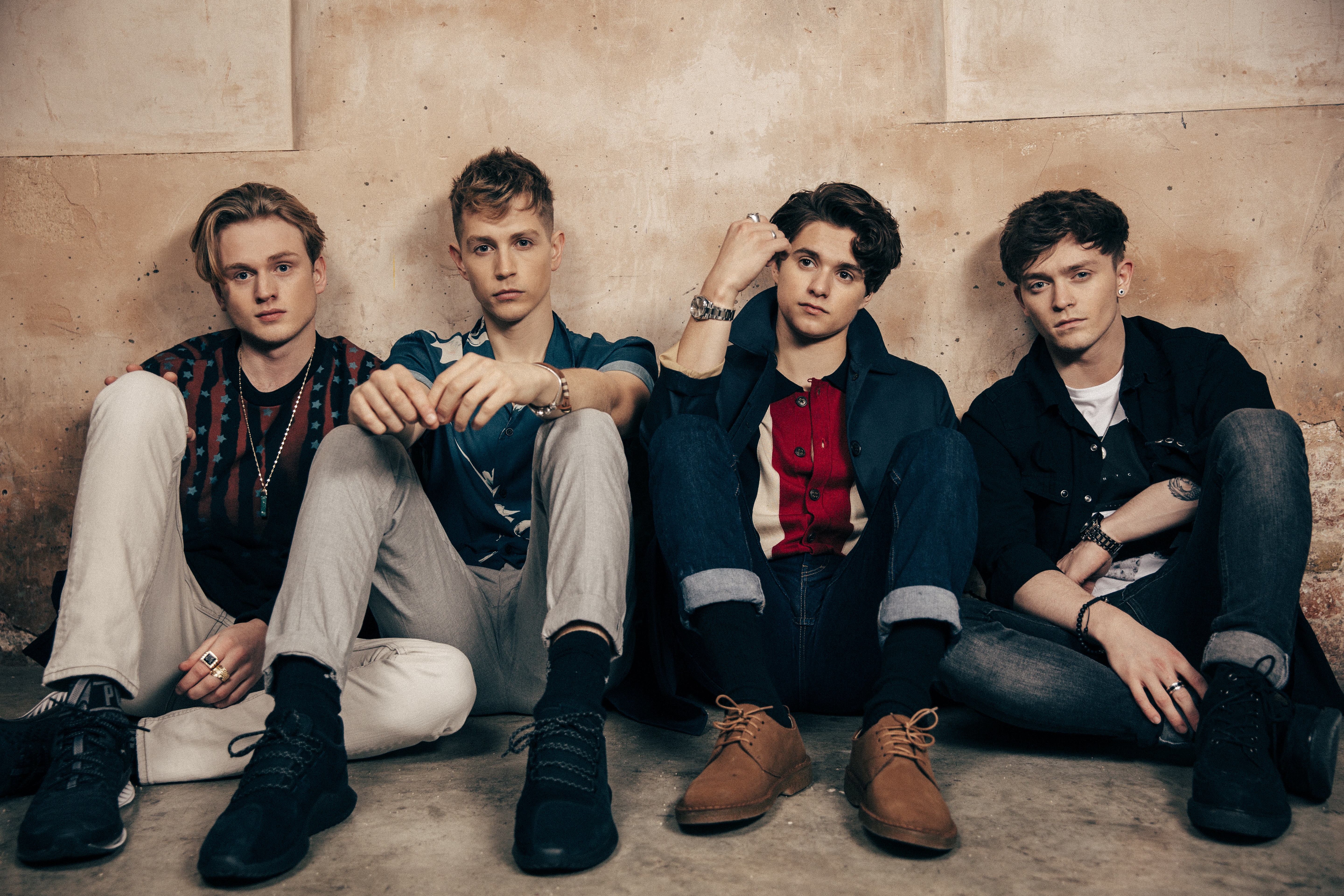 "A breath of fresh air in British pop." -entertainmentwise
Website: www.thevamps.net
Facebook: facebook.com/thevampsofficial
Twitter: twitter.com/TheVampsband
YouTube: youtube.com/user/thevampsofficial

Images: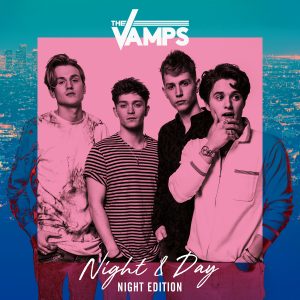 Bio:
The Vamps have been up all night, no sleep, they feel like they're always dreaming…
The lack of sleep is nothing unusual for the hardest working young band in Britain. Since they burst onto the scene in 2013 – debuting at Numbers Two, Three and Two with their first three singles (Can We Dance, Wild Heart, Last Night) – the four musicians have barely stopped. Their debut album, 2014's Meet The Vamps, was another smash, followed 18 quick months later by their second album, Wake Up. Within a matter of months the band had sold out London's 20,000-capacity O2 four times.
Along the way there were collaborations, with Demi Lovato (a duet on Somebody To You), Brooklyn Beckham (star of the video for the single Wake Up), Shawn Mendes (who featured on Cecilia) and 20th Century Fox (a cover version of Carl Douglas's Kung Fu Fighting, for the soundtrack Kung Fu Panda 3).
They've also found time to launch a label, Steady Records, signing American band The Tide and British trio New Hope Club. And in between and all around there was touring. Lots of touring. Brad Simpson (lead vocals and guitar), James McVey (lead guitar and vocals), Connor Ball (bass guitar and vocals) and Tristan Evans (drums and vocal), are barely into their twenties but already they've undertaken two world tours, with a third, arena-shaped trek coming down the pipe for 2017. And, having played the O2 11 times in total in three years, the performance-loving foursome can't wait to get back out there.
"Our fanbase are the generation of social media – they like the next thing to come out fast," says McVey. "So if we're not touring, we're writing. If we're not writing, we're recording. From a creative point of view that's great for us. Our touring this year was the best part of six months, and as soon as we were winding down the tour we were thinking about writing, because we want new songs to play to play on the next tour – which we're already booking."
That momentum and enthusiasm is front and centre with the latest developments for The Vamps. On the one hand, they're just back from an action-packed trip to India, where their popularity is exploding – something their UK fans are already aware of, having spotted that The Vamps released an India-only single in late summer. The party-bringing Beliya was a collaboration with best-selling Bollywood songwriter/producers Vishal and Shekhar. Forward-thinking and risk-taking. It's what The Vamps are all about.
And now, another single, this one nosed confidently in the direction of The Vamps' third album. The glorious, super-catchy All Night is the first fruits of the writing sessions the band began in earnest when the Wake Up tour wound down in spring. Simpson explains the track's genesis, and offers a window into the band's rigorous but open-minded approach to crafting songs.
"The first thing that sparked the new album was an acoustic ballad I wrote called Stay. Then in LA we met a producer called DJ Frank E who heard it and loved it, so we worked on that with him. Then two days after we'd left LA he sent me this chorus. There was nothing else to it – no drop, verses or structure. But the chorus was strong, like this Galantis thing," notes the frontman, a fan of the Swedish production duo, "with a lot of energy. So me and James went to LA and collaborated with him on working it up into a song. There were these almost singer-songwriter, ballad-y ideas which were an interesting counterbalance to these uplifting kids' voices singing in the chorus."
Pleased but not 100 per cent satisfied with the end-result, The Vamps did what they always do: listened to the radio and soaked in the sounds of the songs that were thrilling them.
"We're never going to be four lads who make a full on dance record," says McVey. "We're a band, and we have guitars. But we listen to what's around, and Justin Bieber's changed the music industry, and dance music is more vibrant and varied than ever."
The Vamps sought out a fresh producer who could put another spin on the unfinished All Night. "And we loved what we heard of Matoma," says Ball of the in-demand Norwegian tropical house DJ/producer. "We gave him the track and he came back with this new mix. It's not even a remix, though. He's added to it, enhanced it. That's why it's not a feature, and why we're crediting it to The Vamps & Matoma."
All Night, glistening with future-facing beats but with a juggernaut melody at its heart, is the result. And that open-source approach to writing suits these industry-savvy millennials. While they're a million miles from talent-show try-hards shoved in with this or that LA/New York/London/Stockholm hit machine and told to belt out a topline, The Vamps are happy to work with building blocks and creative ideas from third-party artists.
"It pushes you into a different area of songwriting," offers Simpson. "It makes you think of things you might not have thought about when writing a song. And we've done that on all the albums – met someone with a great chorus but who doesn't know what else to do with it. And that happens within the band too – Tris might have a track that goes with a chorus that I've got. You can't be too set in your ways with modern songwriting."
As much was evident on their mind-blowing trip to India – a jampacked rollercoaster that had the band repeatedly up all night, with no sleep and actually feeling like they were always dreaming. Turning up at super-glamorous Indian Fashion Week parties to discover you're the guests of honour can do that to four young Englishmen, no matter how well travelled they are.
During their eight-day trip to the sub-continent The Vamps wrote and recorded a new, English-language version of a song on the soundtrack to an upcoming Bollywood action film, Shivaay. They also rebooted their collaboration with Vishal and Shekhar, co-writing and recording a second India-only single, Nakhra.
"It's so different to the live sound of Beliyah," notes Evans, the band's most production-savvy member, a complementary skill to the songwriting chops of Simpson, Ball and McVey. "There's more production. And that's different, too, from the soundtrack tune for Shivaay. When we did that in India, we recorded the vocals in a school. Our manager ended up the sound engineer! It was quite a challenge, but that's the kind of thing we love."
The band were also mobbed by fans in Delhi and Mumbai, toured the country's national TV talk shows, and played a club show (ten times smaller than their normal venues) at Delhi's Hard Rock Café in front of a rapturous crowd. They almost tore the place apart (in, er, a good way).
"That show was one of our best ever," beams Evans. "We didn't know what to expect – we knew our songs were popular in India but not that popular – and it reminded us of the first time we toured the UK. We did four free events when we started the band in 2012, and this was like that – the fans had never seen us before so the excitement was mad. That gig, and that whole grip totally reenergised us. A show like that has a crazy intimacy that, obviously, you just can't get in an arena."
With the excitement of the trip still ringing in their ears, The Vamps are pushing on with writing for the third album. They have a few keepers already. They include a pair of belters written in Sweden with fast-rising production duo Jack & Coke and a song created by Simpson during rehearsals for their last arena tour. It's a possible next single, and the band are keeping the provocative title under wraps for now. Suffice it to say, it shows yet another side to The Vamps' ever-evolving sound, not to mention their ready wit.
"Let's just say that it began as Hard Knock Life meets Fifties doowop," grins Simpson. "Now it's a live monster, co-produced by [LA remix trio] Captain Cuts and with an anthemic, angsty, teenage, breaking-free vibe."
But for now, here's The Vamps' big new tune to cap another big year. For this adventurous, energetic, multi-faceted young band, the only way is up all night…