Birds Of Tokyo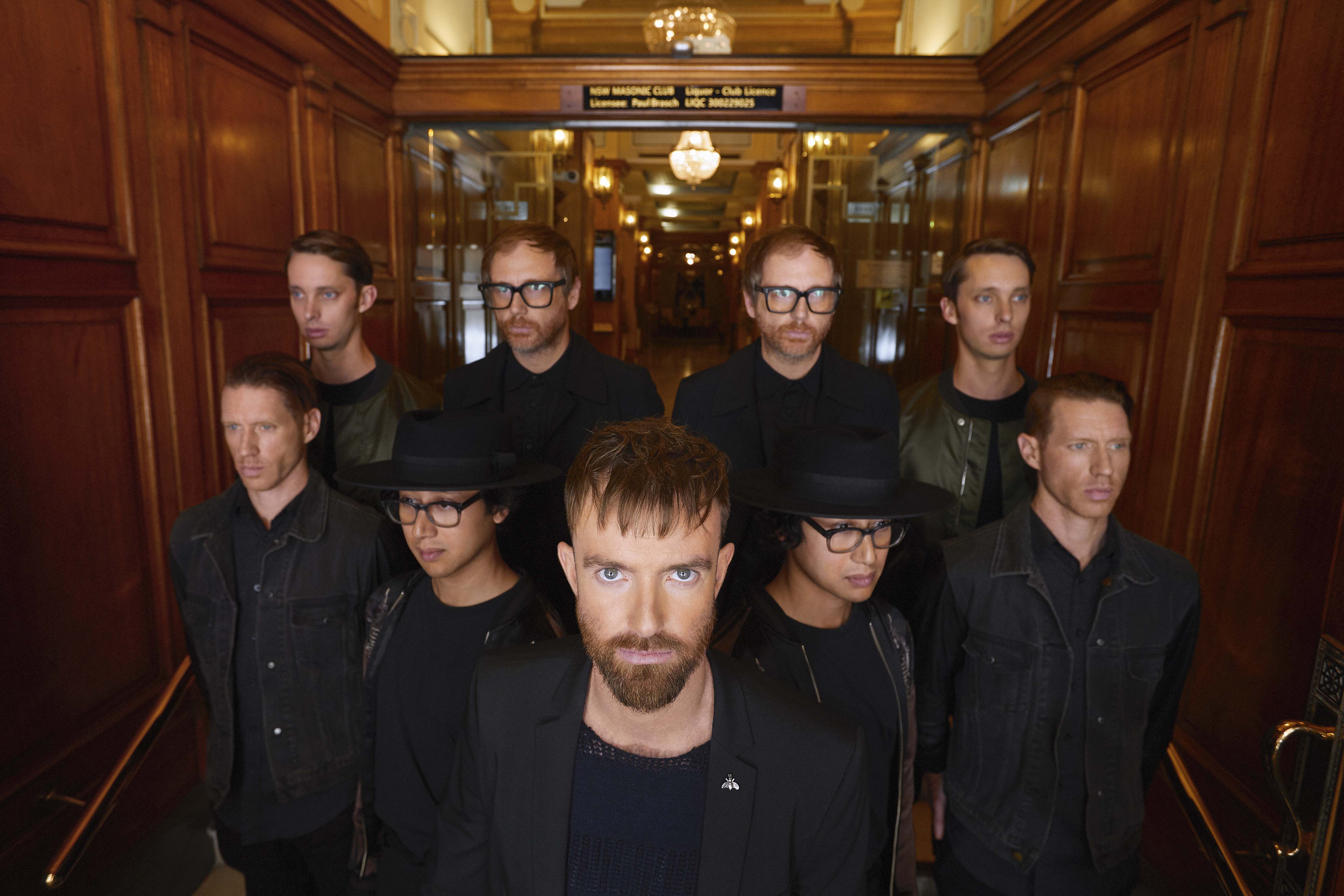 Birds of Tokyo new album, 'Human Design' out today.
Website: birdsoftokyo.com
Website: birdsoftokyo.com
Facebook: facebook.com/birdsoftokyomusic
Twitter: instagram.com/birdsoftokyo
Instagram: twitter.com/birdsoftokyo
YouTube: youtube.com/birdsoftokyo
Artwork: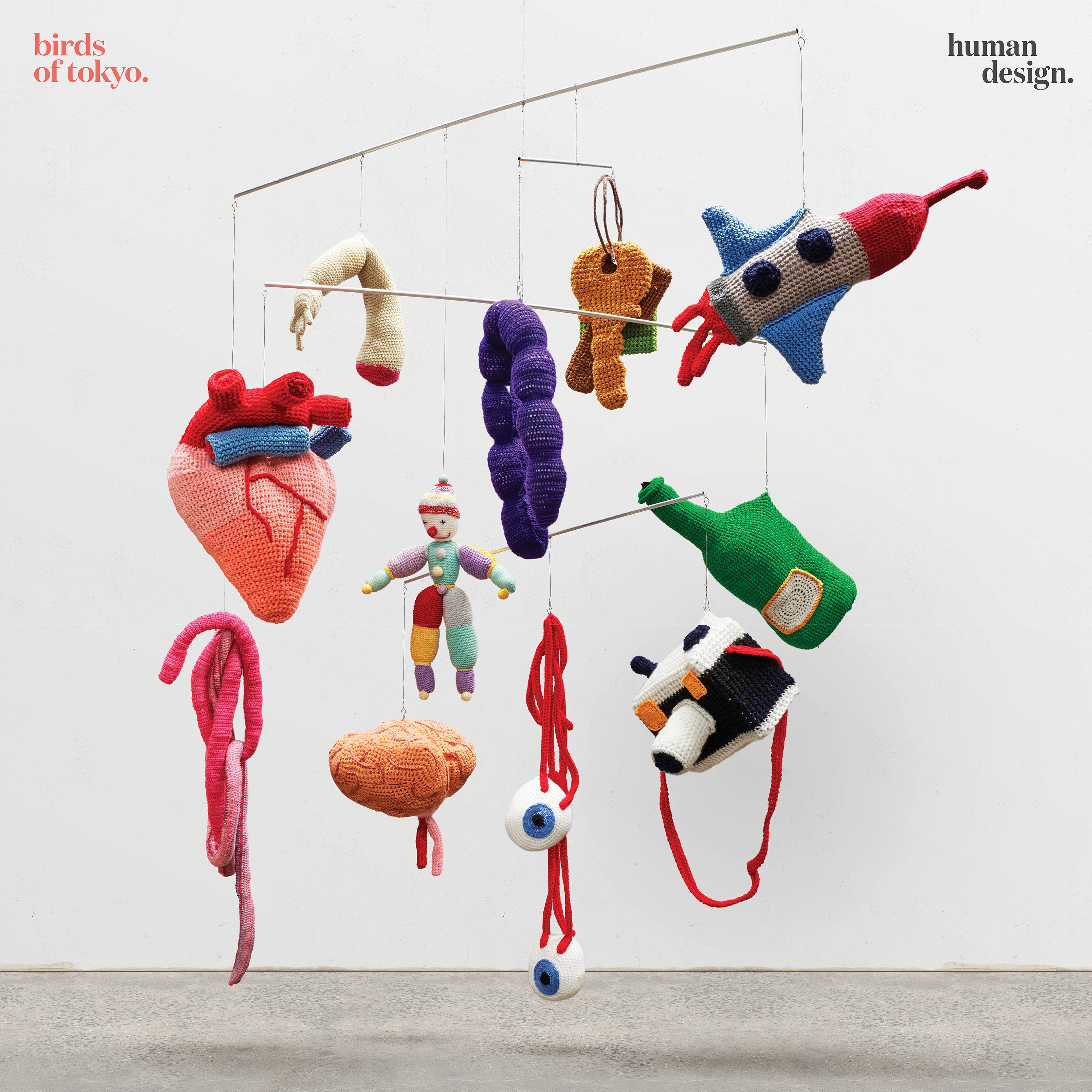 Images:
Videos:
Bio:
Birds of Tokyo will launch their new album, 'Human Design' tomorrow night as part of a unique TV concert called "Music From The Home Front – For The Fight Against Covid-19". The event will air live from 7.30pm AEST on the Nine Network and they will join artists such as Paul Kelly, Missy Higgins, Jimmy Barnes, Courtney Barnett, and Kevin Parker from Tame Impala.
The band's original plan was to premiere their album next weekend at concerts with the West Australian Symphony Orchestra but due to current Covid-19 restructions those dates have been moved to January. However, appropriately for an album that's all about overcoming adversity, WASO and Birds Of Tokyo will now collaborate to create a unique version of the band's hit single "Unbreakable" for tomorrow's TV telecast.
"Unbreakable" joins "Good Lord", "The Greatest Mistakes" and "Two Of Us" as one of the four previous hits that feature on "Human Design" and today the band lift the covers off the lyric video for their next single, "Dive" – view HERE. This thematically linked collection of music was inspired by a tumultuous period in the personal life of frontman, Ian Kenny so it's oddly apt that it should be released in such challenging times.
It's also apt that live plans are still being made to showcase these songs about resilience. In early 2021 Birds Of Tokyo will perform a string of very special shows with Australia's leading Orchestras including newly announced dates with the Queensland Symphony (see details below).
Although many of the new songs, like "Dive" feature string arrangements, the material on the album isn't actually symphonic but the band was keen to keep pushing the boundaries so jumped at this opportunity. Each night the five piece group will be joined by over 50 of the country's best classical musicians for an evening that showcases songs off "Human Design" as well as reinterpretations of some signature Birds Of Tokyo classics. The tour will commence in Perth, where the band was founded over 15 years ago before heading east for strictly limited performances in Brisbane, Melbourne and Sydney. 
Birds Of Tokyo are Australia's most successful contemporary rock band with a catalogue of radio anthems like "Plans", "This Fire", "Lanterns", "Anchor", "I'd Go With You Anywhere" and "Brace. They have enjoyed chart topping albums and had eleven singles make Triple J's prestigious "Hottest 100". They have won APRA's songwriting award for "Rock Work Of The Year" an extraordinary six times since 2012 and are again nominated for two APRA awards this year.
Birds Of Tokyo with the West Australian, Melbourne, Sydney and Queensland Symphony Orchestras [RESCHEDULED DATES 2021]:
BRISBANE FAN PRE-SALE via birdsoftokyo.com
Begins: Monday April 27 (10am local time)
GENERAL PUBLIC ON SALE
Begins: Friday May 1 (10am local time)
WEST AUSTRALIAN SYMPHONY ORCHESTRA
THU JAN 14 /  PERTH CONCERT HALL 
FRI JAN 15 / PERTH CONCERT HALL 
SAT JAN 16 / PERTH CONCERT HALL 
MELBOURNE SYMPHONY ORCHESTRA
FRI JAN 22 / ARTS CENTRE MELBOURNE, HAMER HALL
SAT JAN 23 / ARTS CENTRE MELBOURNE, HAMER HALL
SYDNEY SYMPHONY ORCHESTRA
THU FEB 4  /  SYDNEY TOWN HALL
FRI FEB 5 / SYDNEY TOWN HALL
SAT FEB 6 /  SYDNEY COLISEUM THEATRE, WEST HQ
QUEENSLAND SYMPHONY ORCHESTRA
FRI FEB 12 / QPAC CONCERT HALL, BRISBANE
SAT FEB 13 / QPAC CONCERT HALL, BRISBANE
Photo credit: Cybele Malinowski // Access media assets HERE