Birds Of Tokyo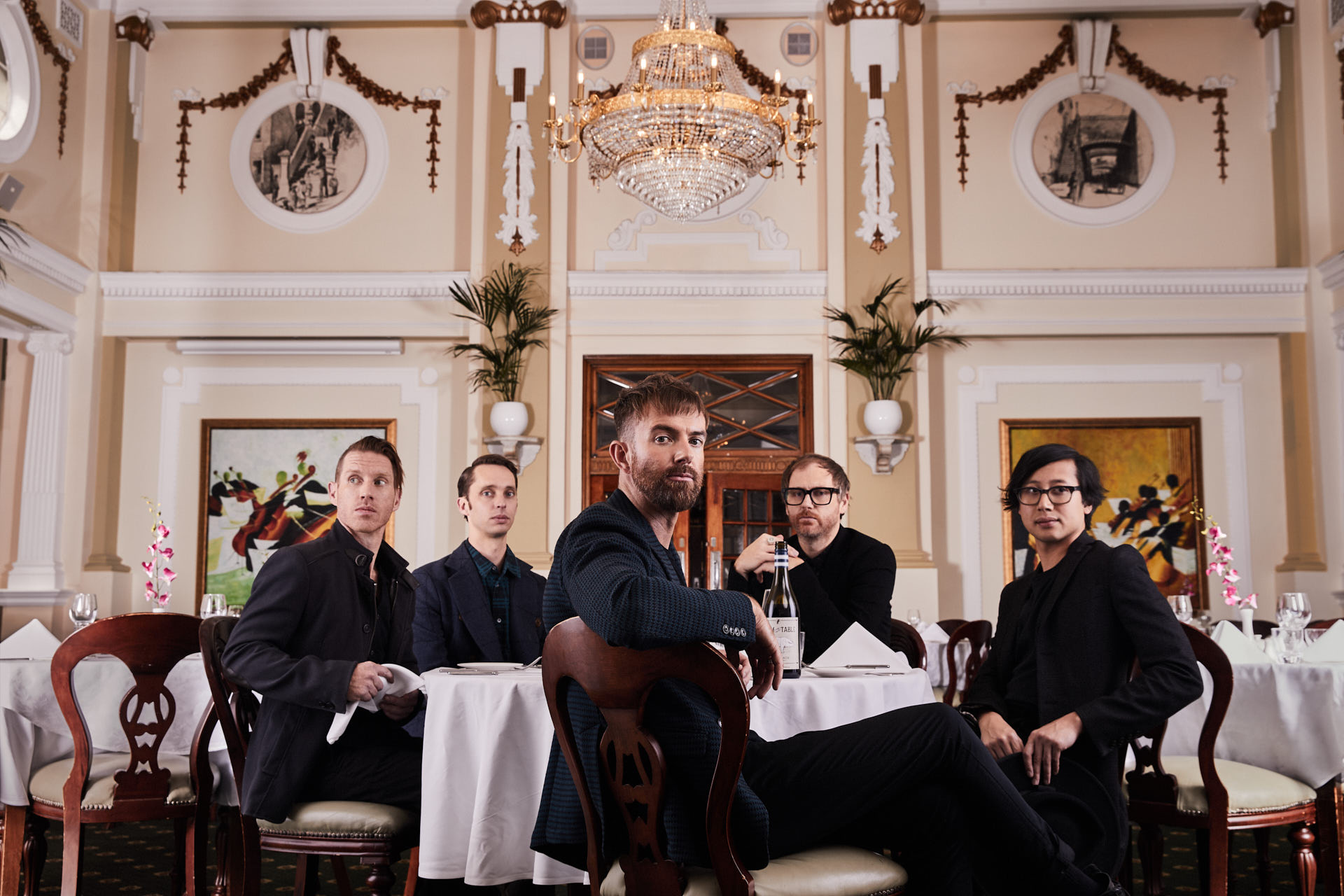 Website: birdsoftokyo.com
Facebook: facebook.com/birdsoftokyomusic
Twitter: instagram.com/birdsoftokyo
Instagram: twitter.com/birdsoftokyo
YouTube: youtube.com/birdsoftokyo
Artwork:
Images:
Videos:
Bio:
With their epic betrayal anthem 'Good Lord' fast approaching double platinum certification, Birds of Tokyo finally drop their follow-up track today; 'The Greatest Mistakes'.

'It's actually inspired by the same personal experience as the last single', explains frontman Ian Kenny, 'but it's got the perspective of thankfully being a bit further down the road. Fuck it. Shake it off. Time to move on!'

Fittingly part of the song's singalong chorus was actually recorded in a Sydney pub with a bunch of well lubricated fans braying along at the top of their voices and the striking music video sees Kenny… well… trying to turn over a new leaf. 

'The Greatest Mistakes' features a more upbeat live sound than the emotive synthetic pop feel of 'Good Lord'. So it's appropriate that next month the band will head out on their strongest selling tour since breakthrough anthems like 'Plans' and 'Lanterns' put them on the national radar in the first half of this decade. While most of these September gigs are already sold out, limited tickets remain for a handful of dates (see details below). 

The band's special guest on all shows has just been announced as acclaimed Melbourne singer/songwriter Samsaruh who has gigged around Australia with Dean Lewis and LANKS. Sydney's sold out Enmore Theatre will also feature an opening set from buzzing teenage locals Green Dick. 

'Good Lord' put Birds Of Tokyo back at the top of the local airplay charts, becoming the most played Australian song of 2019's second quarter. 'The Greatest Mistakes' is the next chapter in that story, setting up a big summer for this unusually enduring and constantly evolving Australian band. 
GOOD LORD TOUR – SEPTEMBER 2019
THURSDAY 12 SEPTEMBER – THE GOV, ADELAIDE (18+) – SOLD OUT
FRIDAY 13 SEPTEMBER – THE GOV, ADELAIDE (18+) – SOLD OUT
SATURDAY 14 SEPTEMBER – ASTOR THEATRE, PERTH (18+) – SOLD OUT
SUNDAY 15 SEPTEMBER – ASTOR THEATRE, PERTH (18+) – SOLD OUT
WEDNESDAY 18 SEPTEMBER – FORTITUDE MUSIC HALL, BRISBANE (18+)
FRIDAY 20 SEPTEMBER – FORUM, MELBOURNE (18+) – SOLD OUT
SATURDAY 21 SEPTEMBER – ENMORE THEATRE, SYDNEY (All Ages) – SOLD OUT
SUNDAY 22 SEMPTEMBER: CAMBRIDGE, NEWCASTLE (18+) – SOLD OUT
THURSDAY 26 SEPTEMBER: FORUM, MELBOURNE (18+)
FRIDAY 27 SEPTEMBER: KAMBRI @ ANU, CANBERRA (18+)
SATURDAY 28 SEPTEMBER: WAVES WOLLONGONG (18+) – SOLD OUT
Photo credit: Cybele Malinowski // Access media assets HERE