Birds Of Tokyo
Birds of Tokyo Return With Brand New Song, 'Superglue (ft. Stand Atlantic)'
Website: birdsoftokyo.com
Facebook: facebook.com/birdsoftokyomusic
Twitter: instagram.com/birdsoftokyo
Instagram: twitter.com/birdsoftokyo
YouTube: youtube.com/birdsoftokyo
Artwork: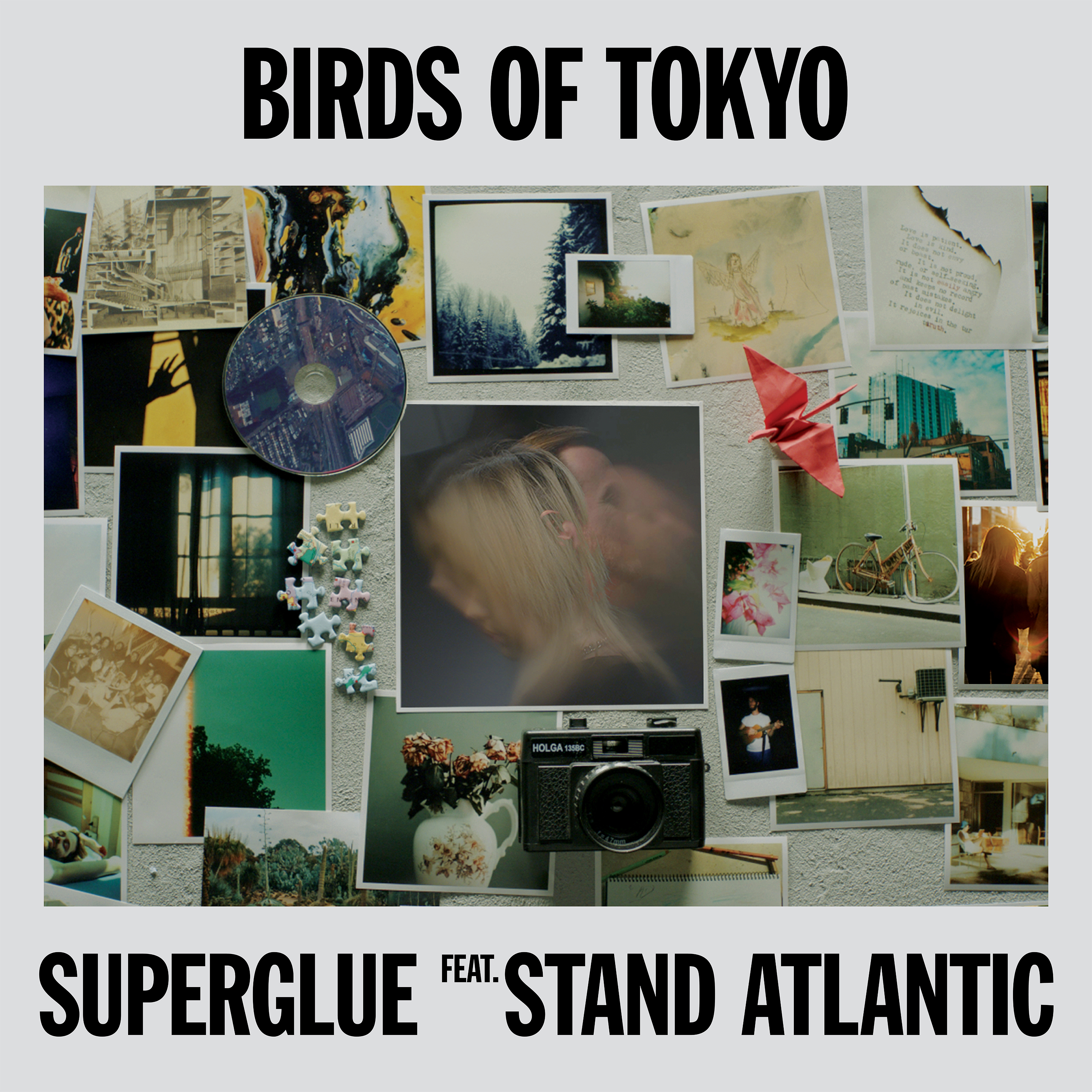 Images:
Videos:
Bio:
Birds of Tokyo today release their first new song for 2021. "Superglue" is the infectious first taste of a new batch of tunes the band has been cooking up since last year's album "Human Design" took hits like "Good Lord" & "Unbreakable" to #1 on the ARIA Album chart.
The single features guest vocals by Stand Atlantic's Bonnie Fraser and is the first Birds Of Tokyo single to feature such a cameo.
"We always heard this song as coming from two distinct viewpoints so it made sense to share the vocals and get both sides of the story", says guitarist/songwriter/producer Adam Spark. "We're all fans of Stand Atlantic so Bonnie was the first name on our list. Hopefully we can get to play the song live together somewhere when borders eventually reopen."
"We are so excited to team up with Birds of Tokyo for 'Superglue'. The guys have been a staple of Australian rock music for years and so when they asked us to be a part of the release it was a no-brainer!" says Bonnie Fraser of the feature. 
Watch the video created by the band's long-time collaborator, director Zac Lynch-Woodlock (The Rions, Rainee) and acclaimed production house Found At Sea HERE.
ABOUT BIRDS OF TOKYO
Formed in Perth, Birds of Tokyo have grown from independent roots to become one of Australia's most popular contemporary rock bands. The band has released six studio albums including Human Design which topped the ARIA charts last May.
Classic songs like "Good Lord", "Two Of Us", "Plans", "Lanterns", "Brace" and "I'd Go With You Anywhere" have all been top 10 airplay hits and more than seventy Birds of Tokyo tracks have featured on Triple J, making them one of the National Youth Broadcaster's three most played artists of this millennium.
They have played major festivals like Splendour In The Grass & Falls and appeared as special guests for Muse, Midnight Oil, Cold Chisel and Bon Jovi. Birds of Tokyo have won "Rock Work Of The Year" on a record setting five separate occasions at the APRA Awards.  The band capped 2020 by releasing their summer anthem, "Weekend", ahead of special concerts with some of Australia's most prestigious Symphony Orchestras.
Birds of Tokyo will release their new single "Superglue (feat. Stand Atlantic)" on
September 17.