Gretta Ray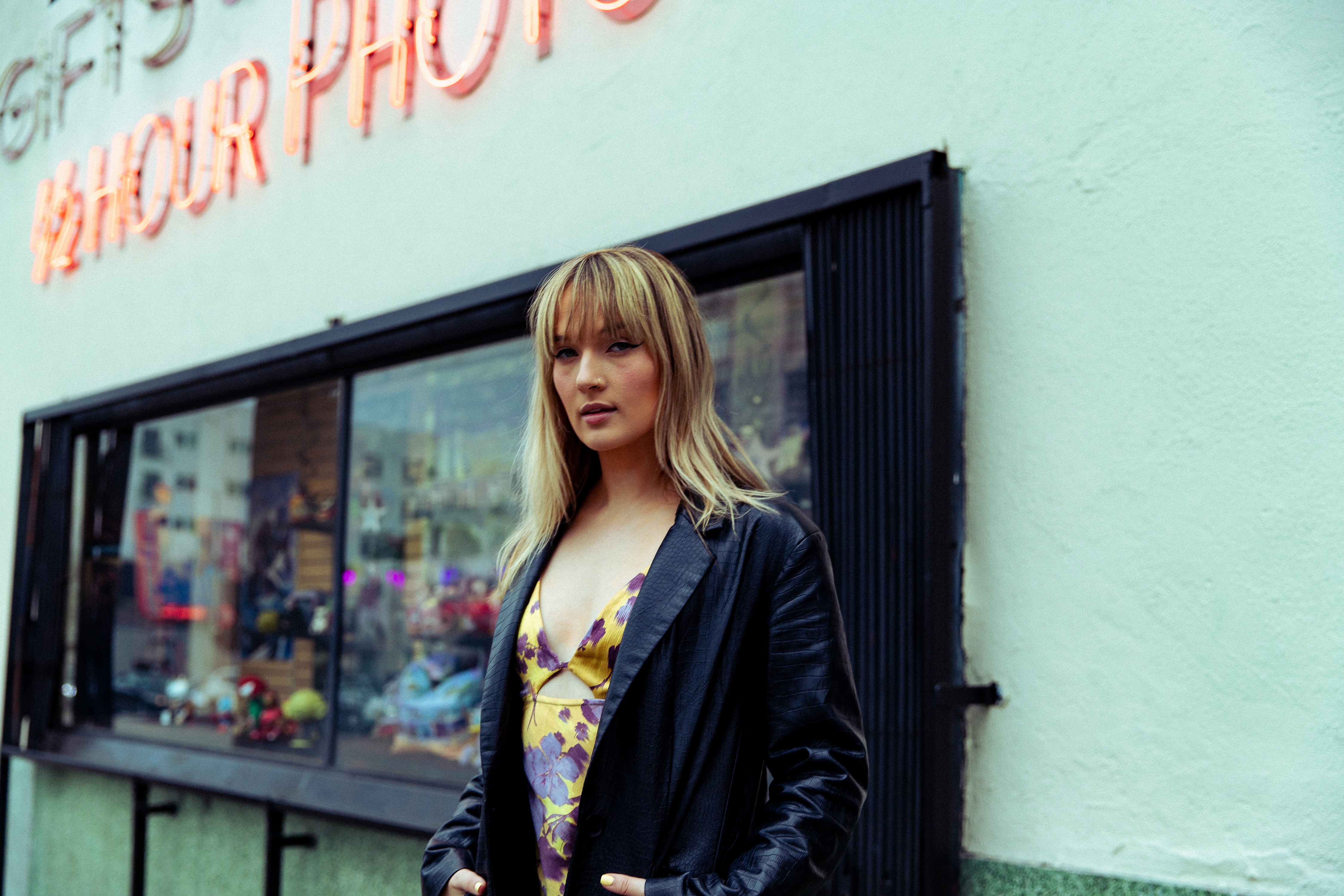 GRETTA RAY RELEASES SOPHMORE ALBUM POSITIVE SPIN
Website: www.grettaray.com
Facebook: facebook.com/grettaraymusic
Twitter: twitter.com/grettaraymusic
Instagram: instagram.com/grettaray
YouTube: youtube.com/channel/grettaray  
Artwork: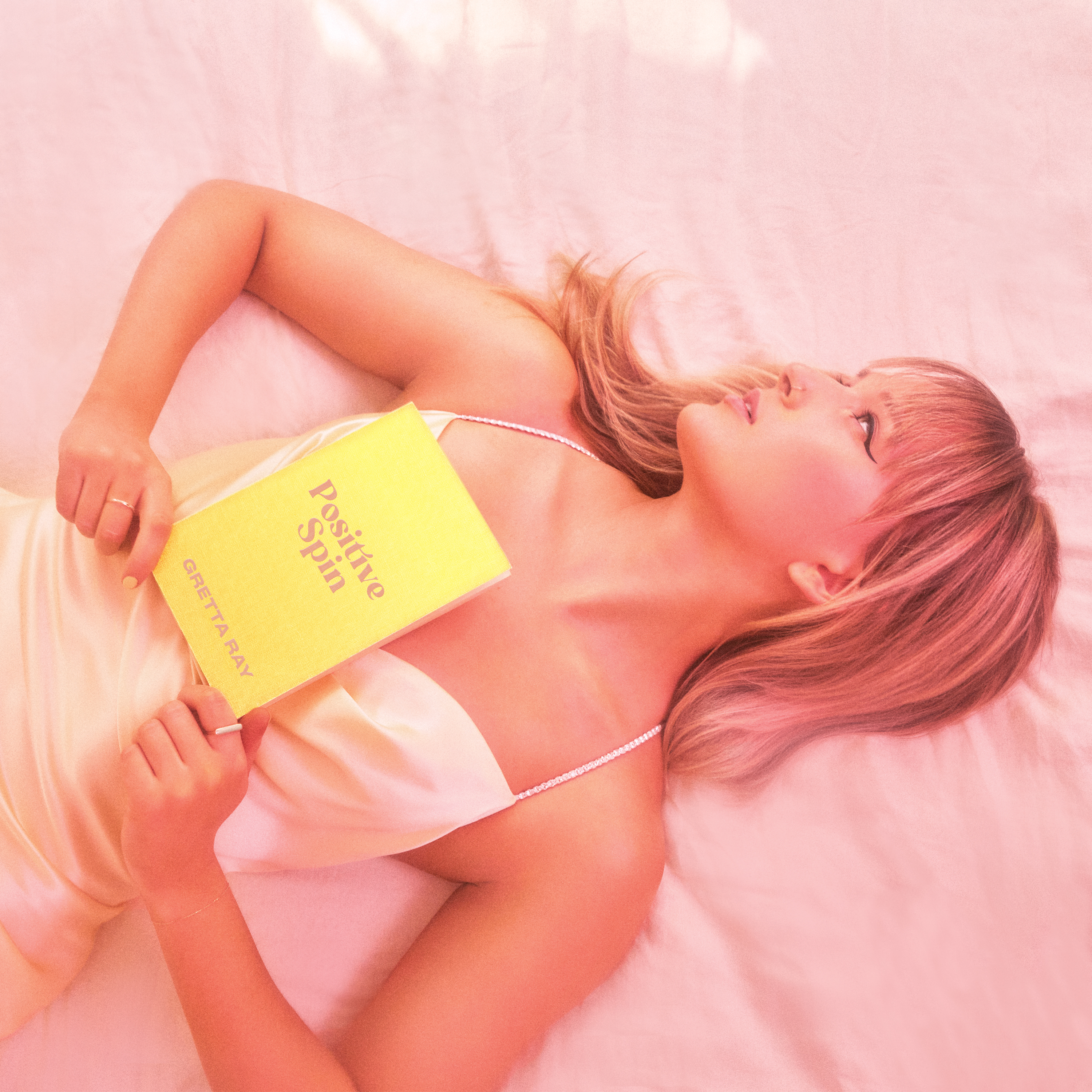 Images: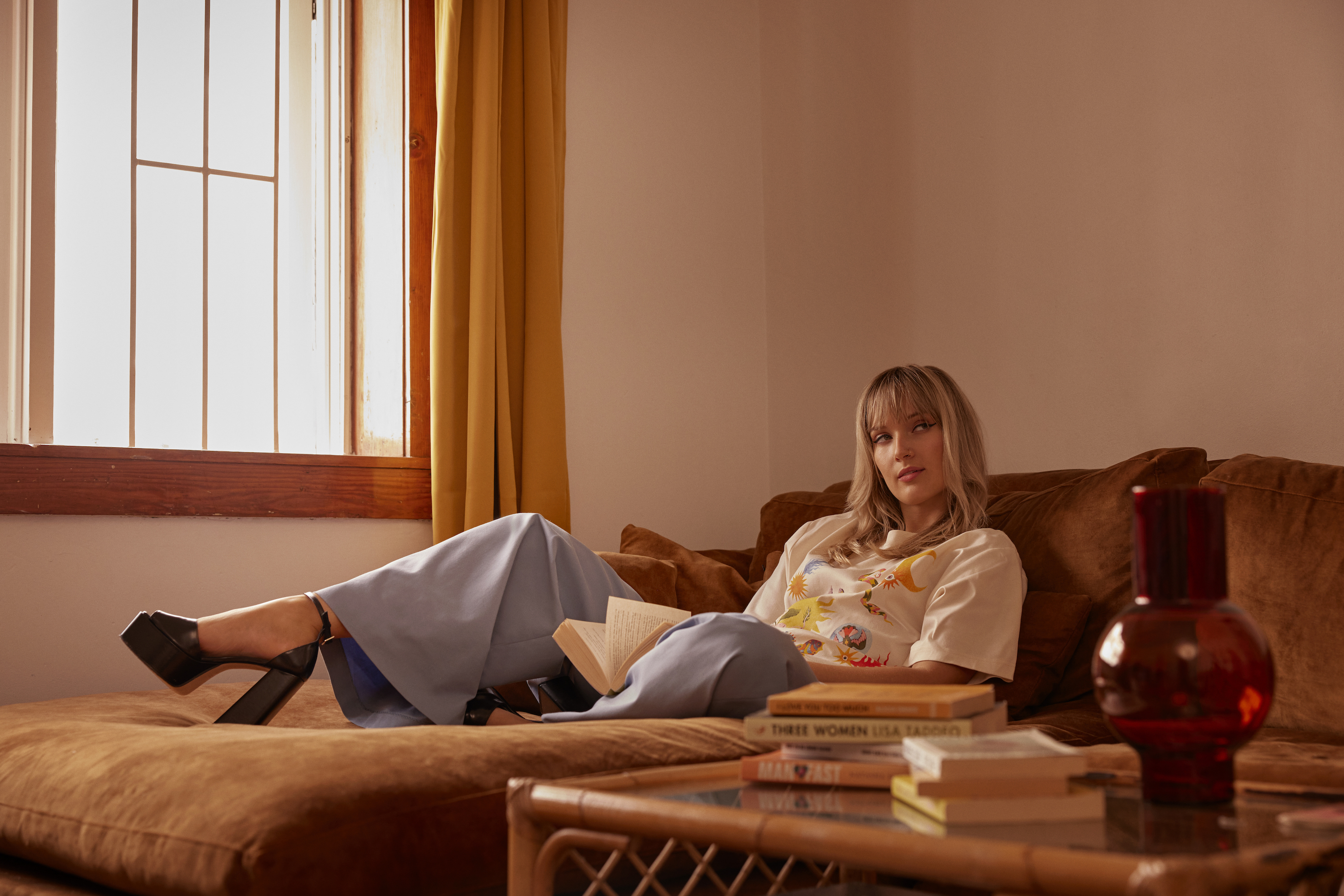 Videos:
Bio:
Gretta Ray today releases her highly anticipated sophomore album Positive Spin, a pure pop project that comes to you bathed in golden light, a hazy sunset of love and heartbreak, growth and understanding… a project full of beautiful moments of classic and emotive pop.
Her debut album, 2021's Begin to Look Around captured the magical sound of an artist coming into the world. Positive Spin matches the energy and melodic-high of the successful debut with a new layer of complexity. Ray's confidence, and capacity for reflection and grace resonate across her second full-length release. Positive Spin is charged with the rosy glow of "optimism… Songwriting is so therapeutic, and my way of moving through my emotions has been to put a positive spin on my experiences".
Making pop music this good isn't easy – there's a commitment to and understanding of the form, the way to capture an audience's hearts as well as bodies that comes from hours of performing, creating energy and connection on stage.
The beats on Positive Spin are electrifying, holding time and building momentum for the lustre of the melodies and the power of Ray's vocals. Seemingly effortless and often playful, Ray knows just when to be soft and conspiratorial, and when to soar; finding perfect pop-coated moments to lift you up again and again. The album's production strikes a delicate balance, blending textured layers of sound without feeling too busy.
It's a powerful sentiment, when working with the likes of Alex Hope in Nashville, Evan Klar, Hailey Collier, Justin Hayward-Young and Caroline Pennell in LA and Omri Dahan and Maestro 'TheBaker' in London, alongside Gab Strum, Robby De Sa, Hamish Patrick and Josh Barber here at home (their combined key credits include Troye Sivan, Carly Rae Jepsen, MAY-A, Mallrat, Blusher, George Alice, Yungblud, Demi Lovato and Rihanna).
Over the last few months Gretta Ray has shared gorgeous singles from her world of Positive Spin – the earnest 'Dear Seventeen', her ode to matters of the heart 'Heartbreak Baby', a love letter to our friends across the Pacific Ocean 'America Forever' and the up-tempo bop 'Don't Date the Teenager'. Today she also shares 'Upgraded', a song layered with infectious positivity.  
From a Triple J Unearthed win in 2016, to the Vanda and Young Global Songwriting Prize, it's hard to imagine a more impressive start for Gretta Ray. Her 2021 debut album Begin to Look Around was nominated for both an ARIA Music Award (Breakthrough Artist – Release) and a J Award (Australian Album of the Year). Add to that a sold-out headliner tour in 2022, an Australian arena tour supporting Gang of Youths and a viral – moment – with her poignant and entirely breathtaking cover of Billy Joel's Vienna on TikTok (a dazzling high that has so far hit over 20 million streams, 350 million views, 35 million likes and half a million creates across socials, globally).
Positive Spin does what every sophomore album hopes for, it both extends and refines the work of the artist. The tone and agility of Ray's vocals give her lots of room to play, and her maturity as both a songwriter and a performer is evident.
Ray feels entirely at home in herself with this album, making and embracing her best and most honest work yet: "Being in pop music and being a woman in pop music… your perception of where you're at can get very warped. I'm starting to really settle into my mid-20s… I feel stronger now than I ever have… I am so much more equipped to do the job now, and to be this person now… I feel really empowered by the knowledge that I have gotten, over the years of experience that I have had in this industry".
'POSITIVE SPIN' TRACKLISTING
1.Positive Spin
2.Upgraded
3.Nobody Here
4.Heartbreak Baby
5.Dear Seventeen
6.Don't Date The Teenager
7.Loving Somebody
8.The Cool Boy
9.Can't Keep It Casual
10.You've Already Won
11.Light On
12.America Forever (with Maisie Peters and Carol Ades)
GRETTA RAY 'THE BIG POP SHOW' NATIONAL TOUR
FRI 15 SEP – PRINCESS THEATRE, BRISBANE, QLD (LIC/AA)
SAT 16 SEP – METRO THEATRE, SYDNEY, NSW (LIC/AA)
FRI 22 SEP – NORTHCOTE THEATRE, MELBOURNE, VIC (18+)
SAT 23 SEP – ASTOR THEATRE, PERTH, WA (LIC/AA)
FRI 29 SEP – LION ARTS FACTORY, ADELAIDE, SA (LIC/AA)
SUN 1 OCT – NORTHCOTE SOCIAL CLUB, MELBOURNE, VIC *U18 MATINEE