Keith Urban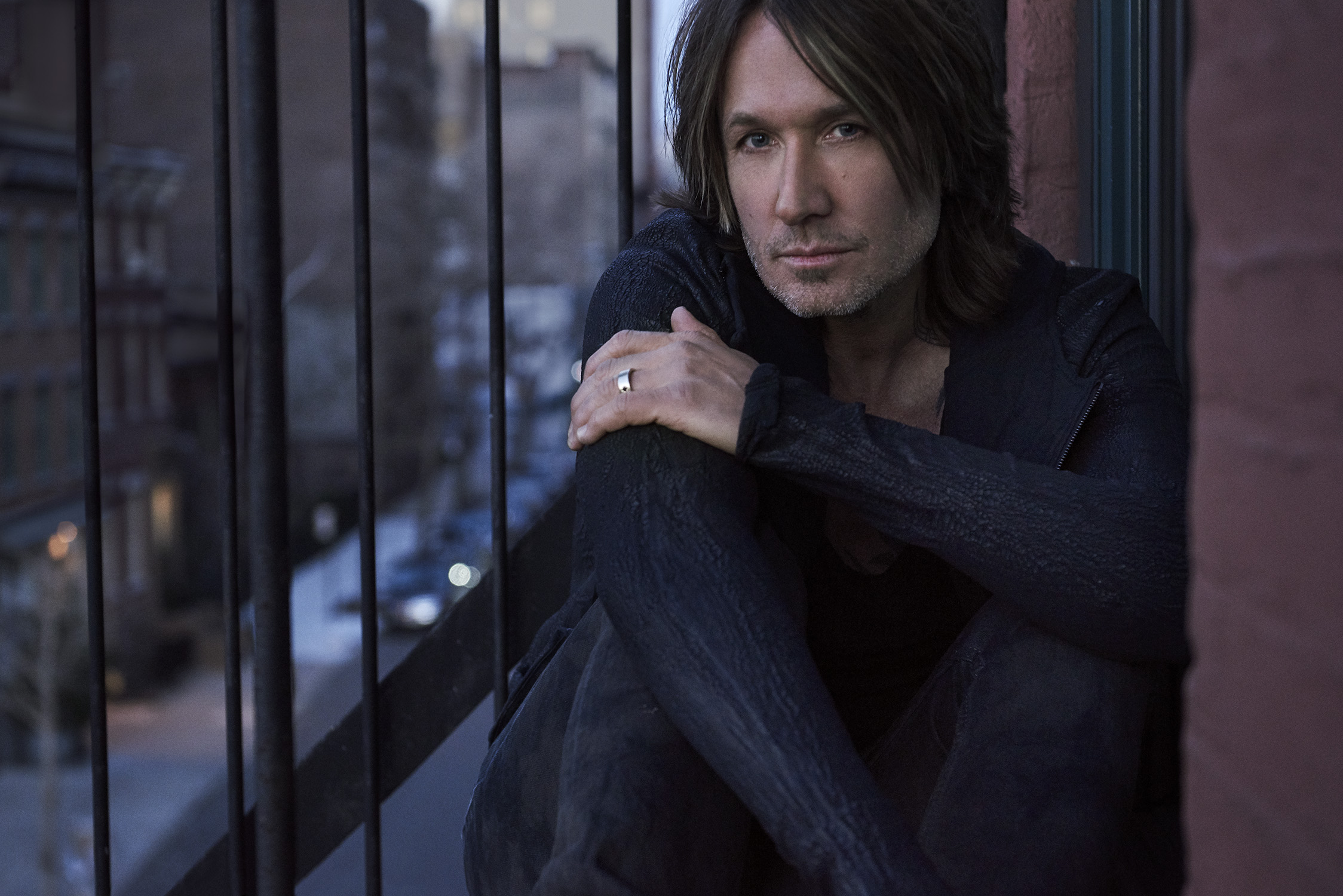 "Aussie country superstar." -CMC
Website: keithurban.net
Facebook: facebook.com/keithurban
Twitter: twitter.com/KeithUrban
YouTube: youtube.com/user/keithurban

Artwork:
Images:
Videos:
Bio:
After nine full-length studio records, four GRAMMY® Awards, and millions of albums, songs, and tickets sold worldwide, Keith Urban continues to explore. The singer, songwriter, multi-instrumentalist, and producer, continues to follow his curiosity.
"I've always been creatively curious and I follow that passionately. That's why I work with different people, and on this album predominantly new people, giving me an opportunity to discover new musical sides of myself."
While his ninth studio offering Graffiti U, [Hit Red Records/Capitol Records Nashville] highlights a natural musical progression that began with RIPCORD, it also marks where Urban currently resides creatively. It's this sense of presence during his writing and recording process that gives each of Urban's albums an unabashed honesty and authenticity.
A soaring spirit spray-painted right from the heart, Urban's curiosity powers each moment on Graffiti U.  The very title speaks to that personal and passionate vibrancy, vitality, and vision.
"There were no parameters or preconceived ideas," says Urban.  "I began this process with a completely blank canvas. Every initial spark is organic and then expanded upon, like the art of graffiti, so the name really fit the music. I also liked the idea of "you" the listener (or the audience), because this is an inclusive experience. And because of my last name we had a little grammatical fun and shortened it to U…you get the idea," he smiles.
Coming off the road in support of the platinum-certified 2016 offering RIPCORD, Urban began gathering ideas for the follow-up as early as January 2017. The creative process percolated from a series of personal playlists that shuffled between a multitude of different artists and musical styles that spoke to him. Shazam-ing anywhere and everywhere, he captured a variety of new colors and tones.
"I'm the idiot standing on the table at a restaurant trying to get my phone close enough to the speaker to tag a song for my 'Tag Playlist!'," he laughs. "The playlists turn into my big palette of colors, that I take into the studio and paint with."
Large parts of Graffiti U were recorded at Urban's home studio, Skeye Studio, outfitted with a vintage seventies Neve console.  It transformed into the perfect creative haven where he could write and record on the spot with "no time limit or clean up required at the end."
Along the way, he joined forces with a bevy of multi-talented collaborators as he served as a co-producer and/or co-writer on all but one of Graffiti U's 13 tracks. Those included long-time buddies – previous collaborators Greg Wells, Dann Huff, Mike Elizondo, and JHart, as well as new collaborators Julia Michaels, J.R. Rotem, Captain Cuts, Jason Evigan, and more. As a result of this varied list of collaborators, Urban then took his time in balancing the ebbs and flows of the album's sequencing – as though he were creating a set list for one of his concerts.
"I realized I put together albums the same way I put set lists together at a show," he goes on. "I literally take the exact same approach. I know how I want to start, how I want to finish, and what I want the musical journey in between to be."
Graffiti U's opener and 2018 single "Coming Home" [feat. Julia Michaels], is built on a sample of a signature lick from Merle Haggard's "Mama Tried" produced with J.R. Rotem and Urban over a cinematic soundscape.
"Sonically, it's very city," he remarks. "When I think of city, I think of being slightly lonely and lost. It's often a place you have to be, but not where you're from. I remembered coming to Nashville and feeling a little bit of that. My dreams were here. I wanted to be here, but it was sometimes tough to be able to get into my car and drive home for the weekend. Whether you're a salesman, an actor, or in the military, many of us have a calling away from home. All of the texting and FaceTiming with your family isn't the same as being there. I think Julia summed it up perfectly when she said, 'I know it's only one call away, but it's not the same.'"
The hypnotic and heartfelt "Parallel Line," co-written by Ed Sheeran, Johnny McDaid, Julia Michaels, Amy Wadge and Benjamin Levin, co-produced by Benny Blanco, Sheeran, McDaid and Urban, juxtaposes Sheeran's original raw guitar recording and a knockout vocal from Urban.
Urban personally plays the funkified bass line on the summer amphitheater-tailored "Never Comin Down" where "he takes the role of a concertgoer giving in to the magic of a great performance." Then, there's "Female," which he debuted on stage at the 51st annual CMA Awards in November 2017 and "My Wave" [feat. Shy Carter) that channels his love for the Caribbean.
Elsewhere, "Drop Top" [feat. Kassi Ashton] revs up a story of driving to Coachella sound-tracked by a rip-roaring guitar lead and equally raucous cameo courtesy of Ashton. "Gemini" paints an incredibly playful picture of his wife, while finally, "Steal My Thunder" leaves the listener with another inclusive message, "You can steal my thunder any time."
And there's a lot of thunder to steal…
To date, Urban has sold more than 20 million albums globally including a total of 14 ARIA Platinum selling singles and albums in Australia. He has also scored five ARIA Awards.
In the US, Urban has landed 23 career number ones. He counts four GRAMMYS®, twelve CMA Awards, eleven ACM Awards, four AMAs, and a People's Choice Award among his growing list of accolades.
Every time Urban explores, he connects.
"I create music from feel, and I hope people feel this album," he leaves off.
"Art hits all of us in different ways at different times of the day, times of the year, and times of our lives. I feel like Graffiti U captures the spirit of my life right now, but it's an ongoing story."