Middle Kids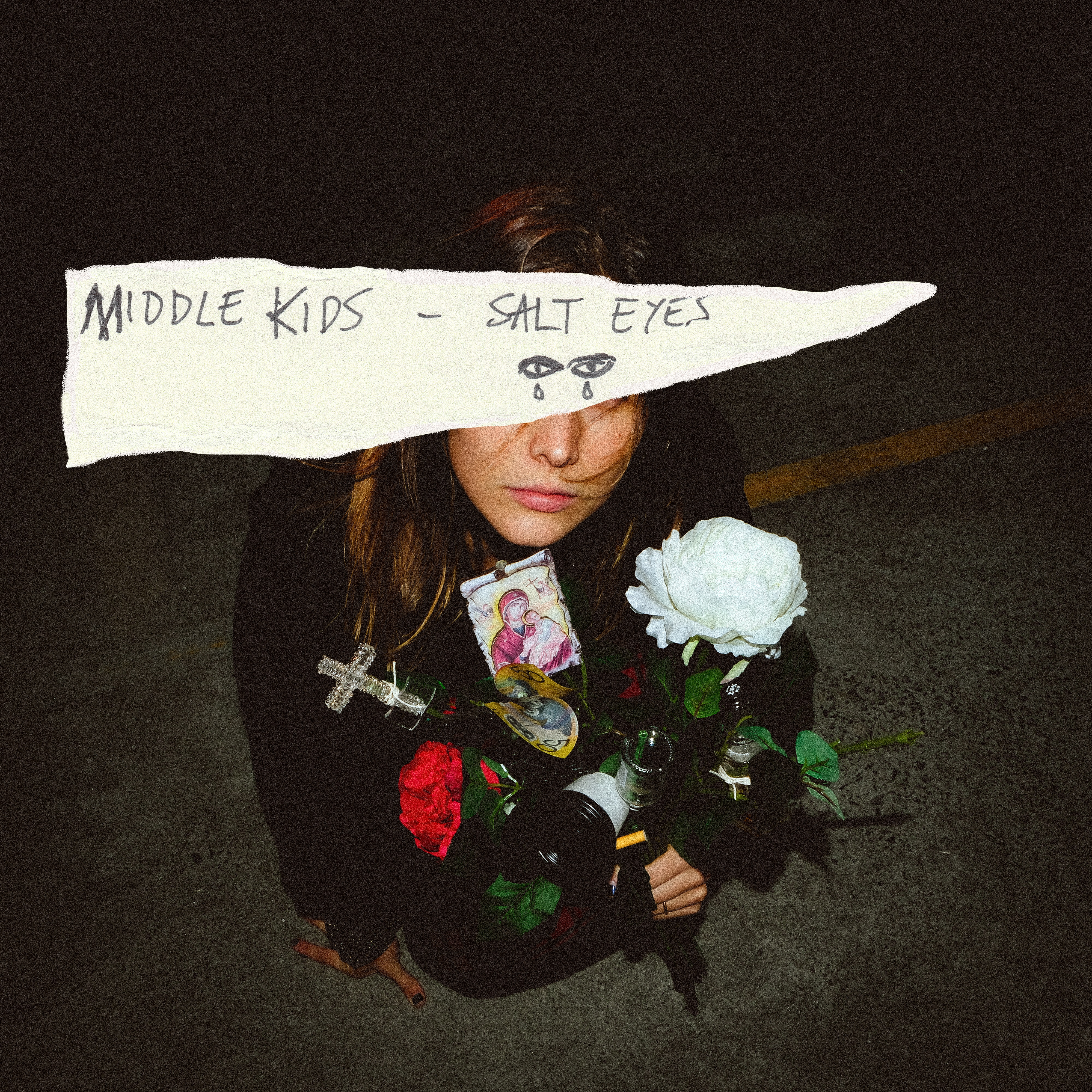 "Like a warm hug from an old friend, something you didn't know you needed until it fills your soul and now you can't let go." – THE MUSIC 
Website: www.middlekidsmusic.com/
Facebook: www.facebook.com/middlekidsmusic/
Instagram: www.instagram.com/middlekidsmusic/
Twitter: twitter.com/middlekidsmusic
YouTube: www.youtube.com/channel/MiddleKids
2018 ARIA Nominations: 
Best Rock Album: 
Artwork:
Images:
Videos:
Bio:
Sydney trio Middle Kids, Hannah Joy, Harry Day and Tim Fitz, today share brand new track "Salt Eyes". This compelling new single, recorded in Ryan Adams' Los Angeles studio during their American tour earlier in the year, is yet another display of their knack for haunting hooks and lyrical poignancy that ooze irresistible indie rock appeal. The new track follows hot on the heels of their ARIA Top 10 debut album Lost Friends, which was released this May.
Hannah explains: "Salt Eyes is when you get those red-dry-eyes after a big cry. Sometimes we try to live large but actually it makes us feel small. Salt Eyes is what we get when we're searching for freedom but haven't found it yet."
Middle Kids will open for Bloc Party on their forthcoming Silent Alarm Arena tour before headlining their own UK and European Tour in November and US tour in December. They will then return home to tour nationally as part of St Jerome's Laneway Festival in February 2019.
Lost Friends was released on May 4th through EMI Music Australia.  Yesterday it was recognised with a nod for Best Rock Album  at the ARIA Awards 2018 nominations event. It is available HERE on limited lilac coloured gatefold vinyl, gatefold CD and digital download/stream.
European & UK tour dates    *= with Bloc Party
15/10   Amsterdam, NE              AFAS Live*
16/10   Paris, FR                             Le Zenith*
18/10   Berlin, DE                          Columbiahalle*
20/10   Brussels, BE                     Forest National*
22/10   Dublin, IRE                        3 Arena*
24/10   London, UK                       Alexandra Palace*
02/11   Paris, FR                             Supersonic
03/11   Brussels, BE                     Botanique
04/11   Cologne, DE                      MTC
05/11   Amsterdam, NL              Paradiso
07/11   Hamburg, DE                   Molotow
08/11   Copenhagen, DK             Ideal Bar
09/11   Berlin, DE                          Kantine am Berghain
11/11   Vienna, AU                        Chelsea Club
13/11   Munich, DE                       Kranhalle
14/11   Zurich, CHE                       Mascotte
16/11   Brighton, UK                    Sticky Mike's Frog Bar
17/11   Bristol, UK                         Louisiana
18/11   Glasgow, UK                     Stereo
20/11   Manchester, UK              The Deaf Institute
21/11   Newcastle, UK                 The Think Tank
22/11   Leeds, UK                           Brudenell Social Club
24/11   Nottingham, UK             The Bodega
25/11   Leicester, UK                    The Cookie
26/11   London, UK                       Village Underground
US tour dates
30/11 New York City, NY        Bowery Ballroom
1/12     Philadelphia. PA             Johnny Brenda's
3/12      Pittsburgh, PA                 Club Cafe
4/12      Columbus, OH                 The Basement
5/12      Milwaukee, WI                Colectivo Coffee – Prospect
7/12      Minneapolis, MN            7th Street Entry
8/12      Omaha, NE                        The Sydney
10/12   Denver, CO                        Larimer Lounge
12/12   Phoenix, AZ                      Valley Bar
13/12   San Diego, CA                   Soda Bar
14/12 Los Angeles, CA              Echoplex
St Jerome's Laneway Festival – Australia
2/2        Brisbane, QLD                 Brisbane Showgrounds
3/2        Sydney, NSW                    Callan Park, Rozelle
8/2        Adelaide, SA                     Hart's Mill, Port Adelaide
9/2        Melbourne, VIC               Footscray Park
10/2      Fremantle, WA                Esplanade Reserve & West End
Party In The Paddock / Mountain Sounds – Australia
7/2                                                        Party In The Paddock, Hobart, Tas.
16/2                                                      Mountain Sounds, Mount Penang Gardens, Central Coast, NSW