Middle Kids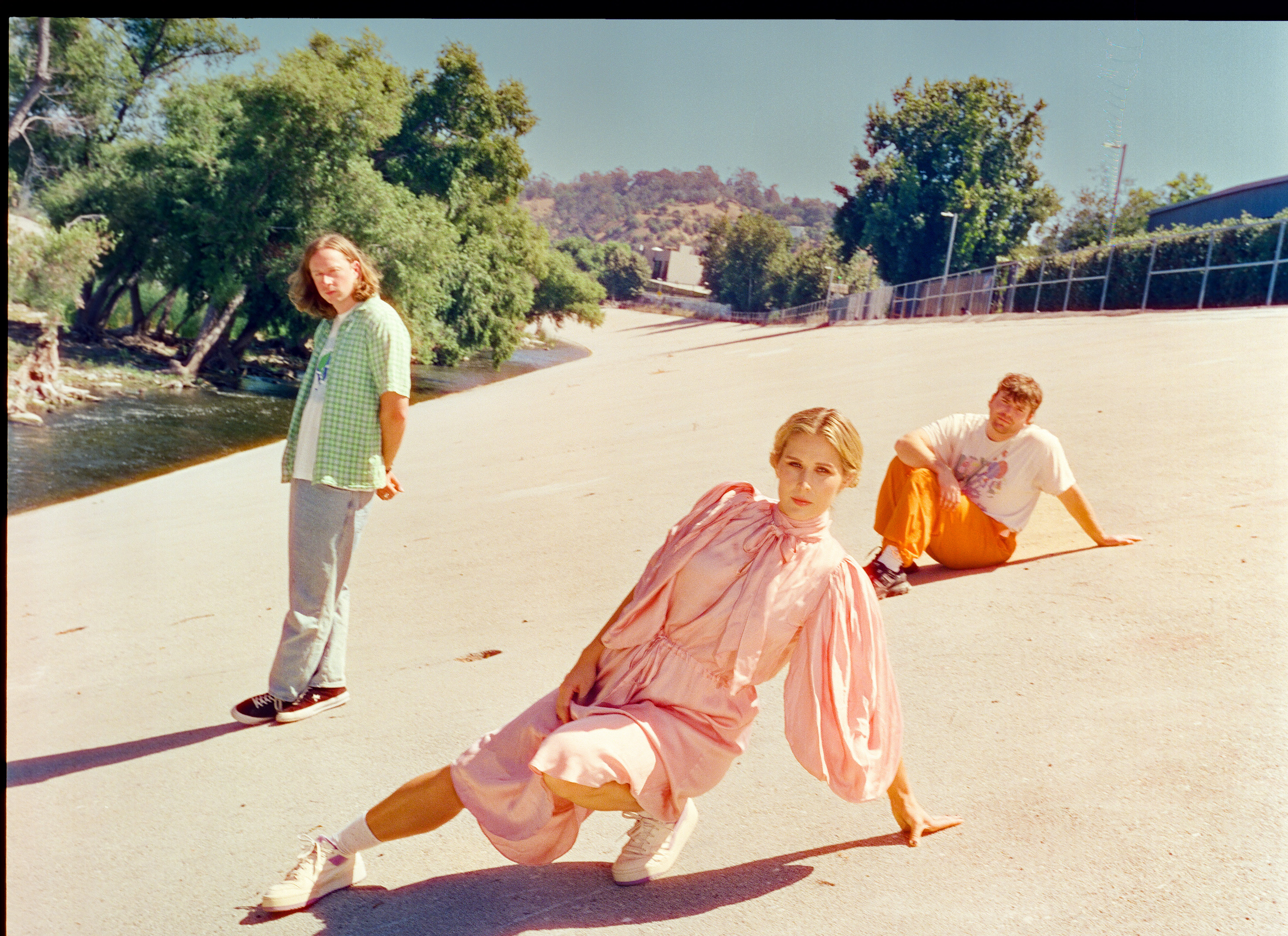 MIDDLE KIDS ANNOUNCE NEW ALBUM "FAITH CRISIS PT 1"
"Arena sized rock, masquerading as warm, thoughtful, 1980's styled indie-rock."
– NEW YORK TIMES
"Led by the powerful vocals of Hannah Joy, the trio deal in infectious indie pop-rock."
– THE SUNDAY TIMES
"Radiant, anthemic indie rock, balancing doubt ridden lyrics with clear eyed execution." 
– PITCHFORK
Website: middlekidsmusic.com
Facebook: facebook.com/middlekidsmusic
Twitter: twitter.com/middlekidsmusic
Instagram: instagram.com/middlekidsmusic
YouTube: youtube.com/channel/MiddleKids
Artwork:
Images: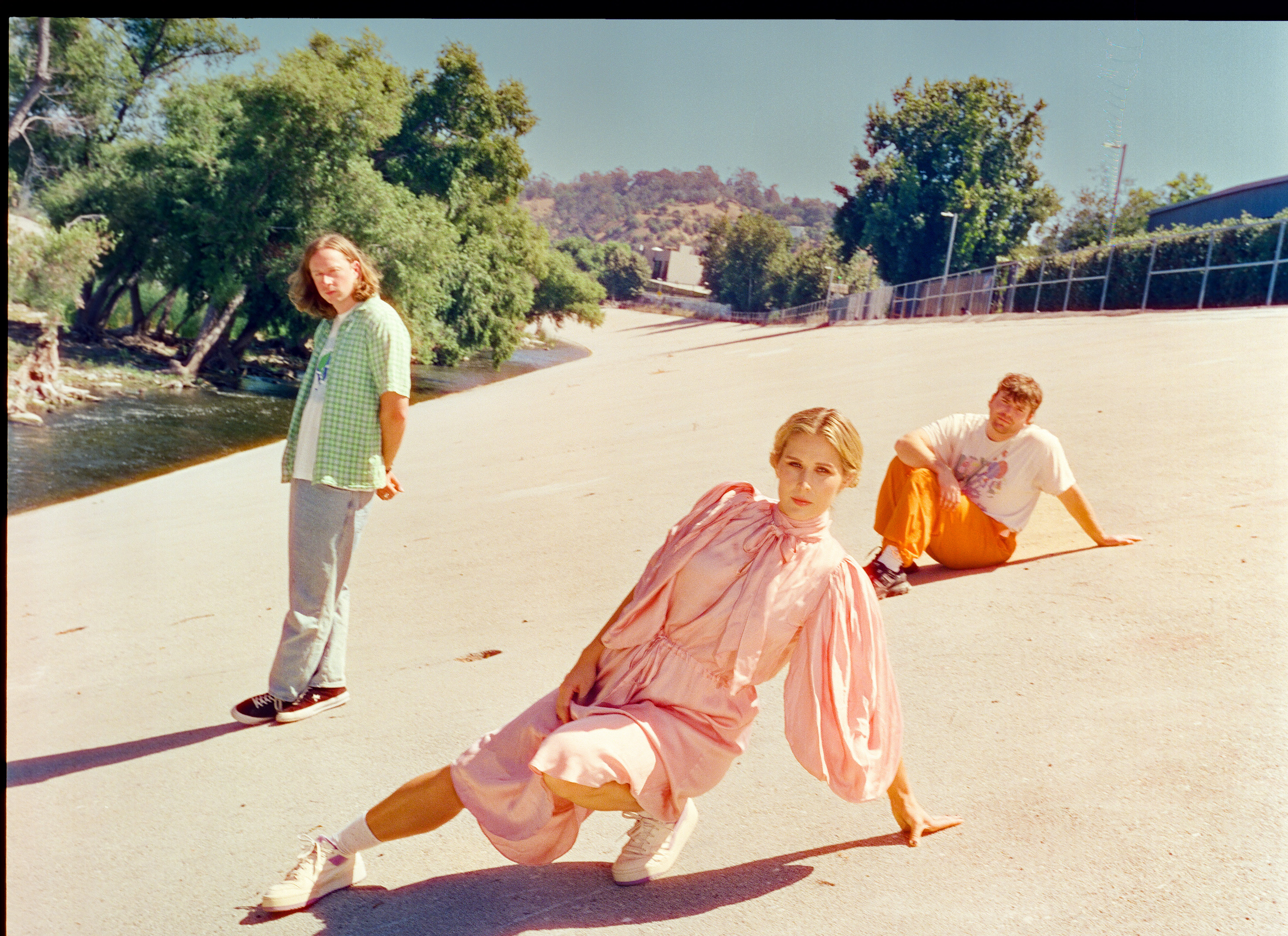 Videos:
Bio:
Sydney trio Middle Kids today announce their new album, "Faith Crisis Pt 1," set for release on February 16 and available to pre-order here now. "Faith Crisis Pt 1″ is the band's most ambitious work to date; over 13 propulsive, ecstatic and gorgeous tracks, the band explore lyrical and musical territory inspired by lead singer Hannah Joy's search for meaning and identity after personal crisis.
Despite the earnest subject matter, the album's central achievement is the gift Joy and bandmates Tim Fitz and Harry Day demonstrate when expressing the sensation of being overwhelmed, swept up and dragged down with songs that exalt and lift you higher.
Case in point is the new single and video 'Dramamine', an album highlight that explores romantic love as an expression of faith and vulnerability – big, big feelings wrapped up in a tightly-wound and exuberant three-minute pop song. The 'Dramamine' video was created by notable director Nick McKinley (Julia Jacklin, Spacey Jane) and Tim Fitz.
Dramamine follows the release of singles Bootleg Firecracker and Highlands, which along with the rest of the album were recorded in Eastbourne, UK in late 2022 and co-produced by Jonathon Gilmore (The 1975 and Beabadoobee) and Tim Fitz. 
"Faith Crisis Pt 1" is a musical odyssey filled with yearning, angst, and moments of pop brilliance. A notable collaboration with Gang of Youths' Dave Le'aupepe adds a touch of magic to this already spellbinding journey, reminding us that even in the darkest moments, belief can flourish.

Middle Kids' previous album, "Today We're The Greatest," earned critical acclaim, including the Best Rock Album award at the 2021 ARIA Awards. Despite releasing it at the height of the pandemic, the band managed to captivate international audiences with TV appearances on shows like Jimmy Kimmel Live, The Late Show with Stephen Colbert, and The Late, Late Show with James Cordon.
Middle Kids first gained attention in 2017 with their debut single, "Edge Of Town" and their debut album, "Lost Friends", which won Triple J's Best Australian Album Award in 2018. The success of their albums has also earned the band an international touring profile which has included supporting shows with the likes of Bloc Party, Kings of Leon, War on Drugs and Cold War Kids. Middle Kids have recently completed a 29-date tour of North America with Manchester Orchestra and Jimmy Eat World.
"Faith Crisis Pt 1" and "Dramamine" are the latest additions to Middle Kids' impressive musical repertoire, offering a window into the multifaceted realm of belief and the power of connection.
Hannah Joy shines in her acting debut in 'Christmess,' directed by Heath Davis, premiering at the Austin Film Festival this month and soon hitting theaters across Australia and New Zealand on November 30th.
NEW ALBUM "FAITH CRISIS PT 1" TO BE RELEASED FEBRUARY 16 – AVAILABLE FOR PRE-ORDER NOW
WATCH THE VIDEO FOR "DRAMAMINE" HERE
CATCH THE BAND AT SXSW SYDNEY THIS WEEK – DETAILS HERE