Paul Dempsey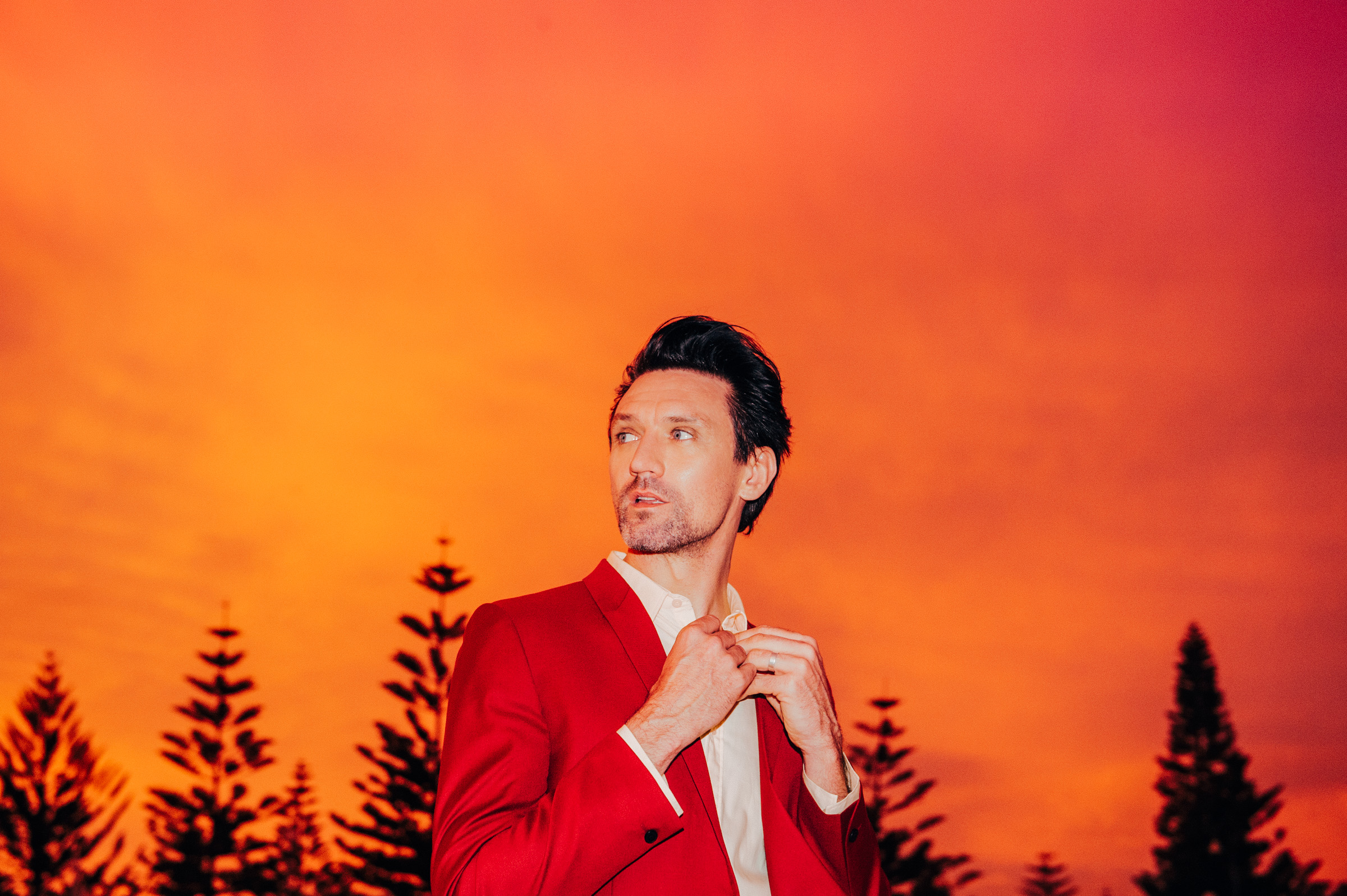 Website: http://pauldempseymusic.com/
Facebook: https://www.facebook.com/pauldempseymusic1/
Twitter: https://twitter.com/PaulDempsey
Instagram: https://www.instagram.com/pauldempseymusic
YouTube: https://www.youtube.com/user/pauldempseymusic

Images:
Artwork: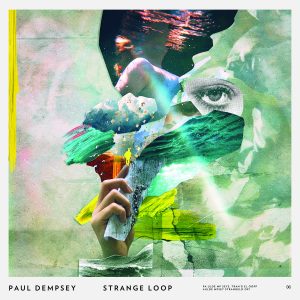 Bio:
On Strange Loop, his eclectic yet incisive second solo album, Paul Dempsey confirms yet again his standing as one of Australia's crucial composers and lyricists, returning with 11 tracks that enclose surreptitious dry wit, the irregularity of the everyday, and the pathos of longing in a mix of magic hour melodies, striking instrumentation, and tenderly charged vocals.
Strange Loop is the sound of expanding musical horizons: of guitarmonies colliding with baritone sax; relentlessly driving rhythms and pianos being pounded; whispered vocals and reckless yelps; abandonment and containment; Queen and Kraftwerk; a room full of guitars and a notepad full ideas. For those who fell in love with the folk-tinged beauty and intelligence of his first solo album, Everything is True, Strange Loop reveals a super-charged Dempsey; his voice more potent and powerful than ever, his stories and characters magnified, his instrumentation more adventurous and playful. It's an album that sounds like doing what you want, and actually getting it right.
The running time is 48 minutes and seven seconds. The effect is immeasurable.
Arriving seven years after the Something for Kate frontman's acclaimed solo debut, 2009's top five ARIA charts success Everything is True, Strange Loop – released May 13 on EMI Music – is freewheeling in form but precisely executed; it's a record that knows what it wants to say, what it needs to be.
Beginning with the evocative, scene-setting opener "The True Sea", a quicksilver seven minute arc that equally spans both the vastness of the universe and the intimacy of the bond between two people, the album is a capacious joy: the 12-string tension of "Blindspot" is matched by the airy, melodic build of "Idiot Oracle"; the combustible brevity of "Morningless" finds a counterpoint in the textured philosophy of "Lifetime Supply". Listening to the album makes clear that it's impossible to condense Paul Dempsey's music into a handy tag.
"Everything is True was mostly a folk-rock record from start to finish, but this is a lot more expansive," explains the Melbourne born and based singer-songwriter. "That wasn't premeditated. Every song was self-contained, so I when I worked on one that was my entire focus. I never once thought about if that song would sit alongside any others, because it's scary enough to just get that one song right."
Most musicians would be content with being involved in a single much-loved project, especially one as constantly rewarded as Something for Kate (double figures for ARIA Awards nominations, winners of Triple J's Album of the Year, multiple top ten albums), but Strange Loop is confirmation that Dempsey will alternate between the beautifully rigorous noise he makes with Stephanie Ashworth and Clint Hyndman and his own diverse solo career.
"I love with working with Clint and Steph in Something for Kate, but the solo stuff is not only solitary, it's liberating; there's less talking, less discussion, less debate," Dempsey notes. "Something For Kate thrives on discussion and debate, and I never want to miss out on that, but it's nice to have another outlet where I do everything my way. And, of course, after a while I'll get bored of that and want to be in a band again."
The process of making the record began late in 2013, with what Dempsey describes as "allowing your brain to unfurl". He would sit with a guitar or read, bang on a piano or scribble words, all the while reviewing the 30 second snippets of sound he'd accumulated on his phone in hotel rooms and at soundcheck. Those that excited him became the foundations of songs, with "Be Somebody" and the eventual title track written early on.
Writing continued in 2014, even as Something for Kate undertook a triumphant 20th anniversary national tour, with the creative urge becoming "militant" late that year and in the first half of 2015. Dempsey would awake in the middle of the night, an idea for how to finish a song in his head, so he would get up to work. The pattern is often the same: each album has a torrent of musical ideas, but the finishing lyrics necessitates discipline and endurance.
You wouldn't know that from listening to Strange Loop. "Beneath a champagne pyramid I heard rumours of a tomb," sings Dempsey on the closing "(I've Got a Feeling) Nobody's Trying to Tell Me Something", and the record has vivid language, sustained imagery, and a use of different voices that is suitably novelistic in its shaping of sentiment and scenario.
"The lyrics are quite surgically precise, and they're exactly the way I want them to be. That's what is so rewarding," confirms Dempsey. "But every time I go to write a lyric it feels like the first time all over again and I don't know how to do it. If you finish a song on Tuesday you'll feel pretty good about yourself on Wednesday and Thursday, but on Friday you have no idea again."
Dempsey recorded detailed demo versions of his songs (some of those tracks remain on the finished album), but the desire for a Devil's advocate in the studio with great ears led him to American engineer and producer Tom Schick (Wilco, Ryan Adams). Having recently relocated from Brooklyn to Chicago, Schick had a tempting studio space available: Wilco were going on tour in September 2015, so their recording studio, The Loft, was free for three weeks. "It was incredibly generous of them," Dempsey says.
As co-producers, Dempsey and Schick cut Strange Loop (the title was suggested in part by Douglas Hofstadter's 2007's non-fiction book I Am a Strange Loop) in just 15 days, thanks to the treasure trove of gear permanently set up at The Loft; kid in a candy shop moments happened constantly. "It was just a constant process of turning around and discovering some weird instrument, old toy, new machine, or rare guitar or amp," adds Dempsey, who played bass, drums, guitars, keyboards, and sundry items.
The simpatico studio pairing would work from 10am to 9pm daily, breaking at around 4pm for a burger and a beer at Brisku, the bar across from The Loft (they also put on the AFL grand-final for Dempsey at 3am one morning). "Idiot Oracle", a last minute composition, arrived in Chicago as a guitar and vocal demo, but it was fleshed out with a variety of instruments, including an unusual but here favoured tactic of doubling the drum track by recording it twice on separate kits.
That's a fitting technique given how many of Strange Loop's songs are conversations between or character studies about specific pairs. Although as Dempsey points out with a smile, sometimes the two characters reside in the one brain even as they each move along diverging trajectories.
"Some of these people are trying to move towards each other from vast distances. Some of them are calm about it, some of them are angry about it, some of them are discovering all this too late," he confirms. "A lot of the exploration in the songs is about what is right? What is your resting state? I don't have one. What is your default setting? I haven't found one. The ones that sound calm are just calmly lost, or at peace with not being at peace. Other characters are a bit more scared."
Dempsey tweaks the conversational codes of the everyday so that new means are suggested, while other songs gaze upon an upending of the natural order not with apocalyptic fear but quiet wonder. Strange Loop contains compelling pocket universes, at once uniquely identifiable as one of our great artists at work, but also indicative of fresh forms. It's a dazzlingly intimate record, alive to the very pleasure of being alive.