Paul Kelly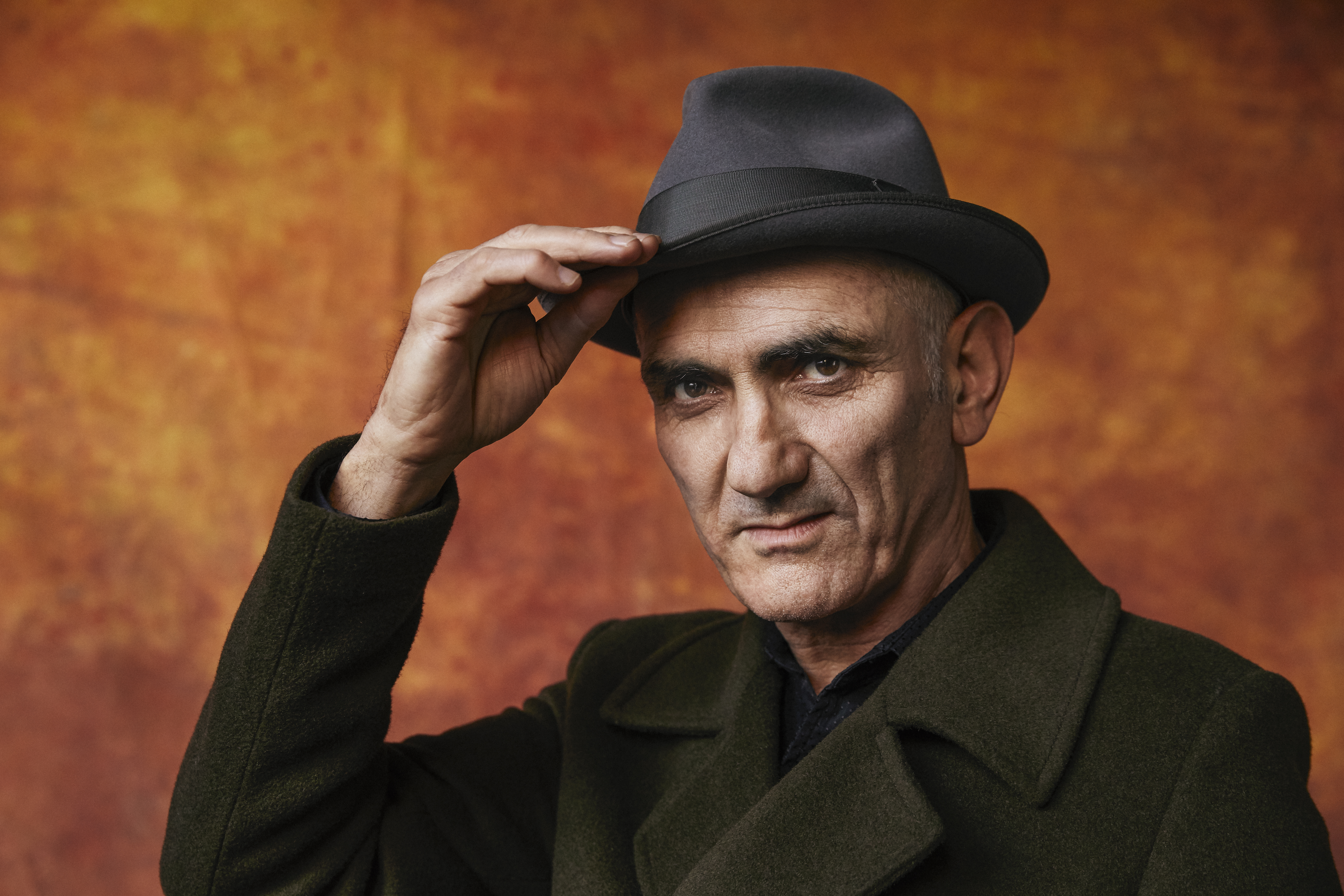 Facebook: https://www.facebook.com/paulkellyofficial
Twitter: https://twitter.com/paulkelly
Instagram: https://www.instagram.com/paulkellyofficial/ 
YouTube: https://www.youtube.com/user/paulmauricekelly

Website: https://www.paulkelly.com.au/
Artwork: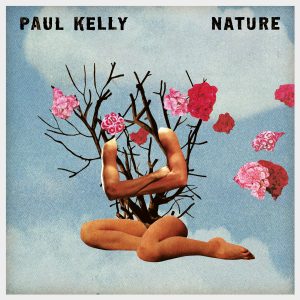 Images:
Video: 
Bio:
Letter from PK on 'Nature' 
I first started putting poems to music in 2012 for a classical music collaboration. Before then it hadn't occurred to me to do that but since then I've continued playing around with poems and it's now become another way for me to write songs.  I think most writers get sick of themselves and their own habits so it's a happy surprise, after 40 years of writing songs, to find a new way.
Five of the songs from Nature are poems written by others – Dylan Thomas, Walt Whitman, Sylvia Plath, Gerard Manley Hopkins and Phillip Larkin. Four others – 'A Bastard Like Me', 'Little Wolf', 'Seagulls of Seattle' and 'The River Song' – are poems I wrote and later put to music. The other three came along the usual way as sounds sung to chords that then turned into words, sometimes slowly, sometimes in a rush.
What links them all is the natural world – trees, birds, animals, plants, dust, desert, water – and human nature's small place in that world. Most of the pieces were written over the last four years in and around the recording sessions for The Merri Soul Sessions, Seven Sonnets And A Song and Life Is Fine. I didn't realise I had the makings of another album until I put the songs in a folder and saw the titles staring me in the face. Sometimes you don't know what you're doing until you look back.
I went into the studio in March and May this year with my usual boon companions – Peter Luscombe on drums, Bill McDonald on bass, Ash Naylor and Dan Kelly on guitars and Cameron Bruce on keyboards. I love playing with them. They can morph from delicate scientists ('Mushrooms') to big riff rockers ('With The One I Love') and all states in-between.
I think of Nature as a companion piece to Life Is Fine, itself full of moons, rain, rocks, rivers, seas, smells and lovers.
The songs are quite short. Except for 'Bound To Follow', not one is over three minutes and most are around two and a half. As I get older the shorter I can make a song the happier I am. My yard-stick for this is J. J. Cale's great 1971 record Naturally. He didn't believe in wasting the listener's time.
Nature features many women singers. Vika and Linda, of course. My daughters, Madeleine and Memphis Kelly, sing and hum on two songs. Alice Keath, who sang on 'Seven Sonnets', returns to bring her unique harmony to 'The Trees'. And Kate Miller-Heidke plays the siren luring a lover to death (or is it to new life?) in 'Bound To Follow'.
The first single from Nature is 'With The One I Love'. It comes with a film clip directed by Siân Darling and shot in Melbourne's old magistrate court where Ned Kelly was tried and sentenced to death in 1880. I'm on trial in the witness box, Mojo Juju plays the judge and Vika and Linda are my defence lawyers. What happens? Can't say.
 PK – July 26, 2018
About Paul Kelly:
 Paul Kelly is not just Australia's greatest and most enduring songwriter.
There is something that goes deeper than that.  His songs have a way of digging into the country in a way that few artists do, how it looks, feels, tastes, sounds. The joys and sorrows, achievements and follies. If you want to know something about Australia, how it feels to be Australian, you can find it in his songs.
He is one of those rare artists to spin a long career out of a hunger to explore new directions, from the raw and tender songcraft of Post to the hard-edged rock'n'roll of Gossip, to country and folk, bluegrass (see Smoke, Foggy Highway), a dub reggae-funk record with Professor Ratbaggy, a soul revue album with guest singers including his long-time backing singers Vika and Linda Bull (Paul Kelly presents the Merri Soul Sessions). In 2014 there was Seven Sonnets & a Song, setting Shakespearean sonnets to music and released on the 400th anniversary of the Bard's death. This was followed by an album with Charlie Owen of songs they had sung at funerals, Death's Dateless Night. 
Kelly gave his first live performance in 1974, released his first album in 1981, when he was 26, and this year delivers Nature, his 24th studio set. His body of work also includes live albums (see the CD/DVD recording of an Australian tour with Neil Finn, Goin' Your Way, and the 8-CD box set A-Z Recordings, revisiting his songs with acoustic guitar, harmonica and voice). To this add the film soundtracks, co-writes (he contributed to the land rights anthem 'Treaty' with Yothu Yindi), production work, the constant touring at home and abroad. Some of those shows were on stages where his maternal grandparents, founders of a touring opera company, performed in the '20s. And he has written perhaps the finest and most unflinching autobiography ever written by an Australian musician, How to Make Gravy.
In a career like this the craft, the resilience, the diligent attention to detail, the sheer passion for getting up in the morning and working on the next thing, are mostly unseen. But there always is a next thing, and that has created a legacy which chronicles not just the Australian experience but the human experience. For that reason his work will live on, like the stories of Henry Lawson, the collected works of Slim Dusty, the poetry of Judith Wright.
For Kelly, the crucial element is not the chart placings (although his first No 1 album with 2017's Life Is Fine was the kind of affirmation rarely given to artists so far into their career). Or the numerous ARIA Awards and induction into the ARIA Hall of Fame in 1997.  Or even those markers along the way like being invited to tour with Leonard Cohen and Bob Dylan.
His Order of Australia in 2017 acknowledged distinguished service to the performing arts and the promotion of the national identity through his contributions as singer, songwriter and musician. At the heart of the matter, the foundation, is the songs.
Sometimes we recognise ourselves in them, or are drawn in by the concrete details, the shining vision of Sydney Harbour from a plane; the bus ride through the cane of 'To Her Door'; the child lifted up and over the waves in 'Deeper Water', the wisteria blooming on the veranda in 'Adelaide', the crisp Melbourne chill in the air and the clock on the silo in 'Leaps and Bounds'. Loss, failure, renewal. Spring and Fall, as he described it in his song cycle about the seasons of love.
There are songs about some of the most famous Australians, like Ned Kelly in 'Our Sunshine', and 'Bradman', who Paul's father knew when Paul was a boy in Adelaide. But he writes just as well about simple pleasures, of leaving the troubles behind at the cricket in 'Behind the Bowler's Arm', or the sensations of time spent with a lover in 'Randwick Bells' and 'Firewood and Candles'.
He writes with acute insight about the concerns of indigenous Australians. 'From Little Things Big Things Grow', about the 1966 strike by stockmen on Wave Hill Station in the Northern Territory and subsequent land rights battle, co-written with Kev Carmody. And 'Maralinga (Rainy Land)', about those devastated by nuclear testing in the desert. Big stories, ones we should know and many of us first heard about in a song.
But just as telling are those small and vivid details, and these people we feel like we know. A song about a child pretending to be asleep in the back of the car and hearing the quiet sobs from the front. The characters in 'How to Make Gravy', Dan and Joe and Stella and Rita and the rest, the finest Christmas song ever written about not being able to be there for Christmas.
Where does greatness begin? There is no recipe for that. But you could do worse than start as Kelly did by listening to the great songwriters, then singing their songs. The first two songs Kelly sang at that 1974 gig were Dylan's 'Girl from the North Country' and 'Streets of Forbes', the folk tale about bushranger Ben Hall, as sound a place to begin as any.
Then getting out into the country to see things worth writing about. To experience the way it tastes, smells, to feel it, live it, the way Paul Kelly did even before he set pen to paper. Like Joe says in 'How to Make Gravy', you need that dollop from the sauce to get the extra tang.