Szymon
"I want my music to be timeless." – Szymon
Website: http://www.elopermusic.com/
Facebook: http://www.facebookcom/szymontigersapp
Twitter: https://twitter.com/elopermusic
Instagram: https://instagram.com/elopermusic/
YouTube: https://www.youtube.com/user/elopermusic
Images:
Artwork: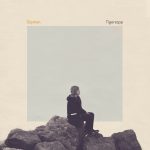 Videos:


Links
Bio:
"I want my music to be timeless."
Music was Szymon Borzestowski's life. He loved it, lived it, breathed it. A bright, brilliant talent, the young Newcastle artist would happily lose himself in his bedroom studio for days, playfully honing his humble yet hypnotic art-pop.
Sadly, Szymon lost his life at just 23. Lovingly curated by family and friends,Tigersapp is the record he would have released, a glimpse into the vibrant world he hoped to share.
From the swirling symphonic stomp of 'Katyusha' to the dreamy-eyed folk of 'Brokenworld', it's easy to lose yourself in Tigersapp. Built on lush layers of guitar, bass, woodwind, drums, synth and samples, it's a stunning, startling commentary on the human condition laced with messages of hope, light and unconditional acceptance. Its quiet confidence is matched only by its beautiful, melancholy, powered by Szymon's enchanting voice. Songs like 'Roma' and 'Golden' flit and dance with a winsome yet wondrous spirit, while 'Runaway' and 'Medusa' explore lusher psych-pop territory.
After graduating high school in 2006, he spent the following year writing music before travelling overseas for several months. While he explored his parents' homeland of Poland and other parts of Europe, his proud father sent out demos of his first recordings, which caught the attention of EMI Head of A&R Craig Hawker, who offered him a development deal. Upon his return, an inspired Szymon pushed himself to learn more instruments and started to incorporate more singing to his songs, opening a whole new realm of possibilities.
Using free audio production software and makeshift gear, he poured himself into his songs performing, recording and then sampling every sound to create the building blocks of Tigersapp. He studied soundproofing and acoustics, using foam and sheets of material in his bedroom to help build the perfect environment to meticulously capture the sounds in his head.
"Szymon had an obsession with detail," recalls his brother Kubush "We'd hear him recording a few notes in the morning and by the evening it had evolved like we couldn't imagine. He would record countless versions of the section of a song until it sounded perfect. He was highly intelligent and eccentric – a truly gifted artist."
Szymon worked tirelessly throughout 2008 to record an album worth of songs, and was on the verge of signing a record deal with EMI at just 19. Tragically, the darkness of mental illness began to fall at the same time and it was decided his treatment had to come first. Nevertheless, he continued to write, even as his battles with depression became more debilitating.
As the fight continued, Szymon decided to quit music and discard his compositions, finished and unfinished. His family salvaged what they could as they focused on supporting him.
In the end, the world became unbearable and Szymon took his own life in December 2012.
Losing him was heartbreaking for his shattered family but they were determined not to let his beloved music pass with him. Unwavering believers in his talent and potential, they collaborated with fellow fans Craig Hawker and Mark Holland to give the album the spotlight it deserved.
"Szymon had a rare energy and enthusiasm for his craft," says Hawker. "I'd told Szymon that whenever he was ready I would love to put out his music but I never expected that it would be without him here. His music has felt like a secret for a long time now and I'm proud to play a part in helping people to discover it and celebrate a young talent's life and work."
Mixed in part by Rusty Santos (Animal Collective, Owen Pallett) and Ian Pritchett (Angus & Julia Stone), Tigersapp is a rich and touching testament to the talents of this singer-songwriter-composer. It's a cruel blow that Szymon's not here to witness it, but it's a small comfort his life's work can now finally be shared.
In the words of his siblings: "Releasing Szymon's album is bittersweet. We used to dream about playing with him and watching him play on stages. We finally now have the opportunity to release his music and we hope you enjoy it as much as we do."