Szymon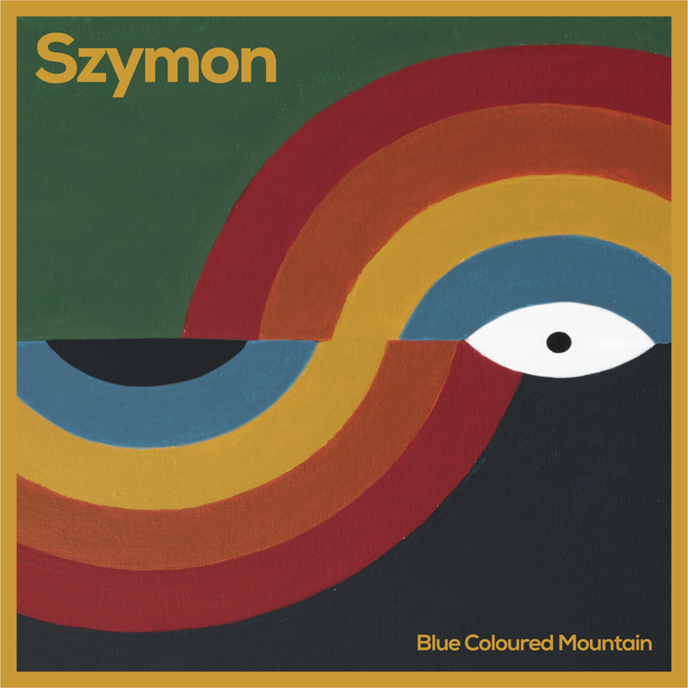 "Szymon's tragic genius created a perfect, complete world in itself" – The Saturday Paper
"[A] magical soundscape completely unique to Szymon." The Music
Facebook: facebook.com/szymon
Instagram: instagram.com/szymonmusic

YouTube: youtube.com/elopermusic
Artwork:
Videos:
Bio:
Blue Coloured Mountain, out now, is the 7-track follow up to Szymon's posthumously released and critically acclaimed debut album Tigersapp. The music is beautiful in its otherworldliness; like his debut, Blue Coloured Mountain is brimming with Szymon's much-loved signature sounds: his ethereal voice and the accompanying falsetto harmonies, the off kilter multi-instrumentation and the shuffling poly-rhythms. But it also contains hints to where Szymon's music was heading before he tragically took his own young life after years battling depression and mental illness.
Szymon's brother Donnie Borzestowski,drummer for Gang of Youths, explains, "It means so much to me and my family to release more of Szymon's music into the world. It is beautifully simple, but also geniously complex. It's gentle and sweet and thoughtful and fun. My brother was a genius and we're honoured to share more of his amazing legacy, and we are so thankful to the people who have helped us along this journey.
"At one point we thought these songs had been lost forever. But after searching and digging through old hard drives and CDs we discovered a whole collection of incredible songs and ideas that Szym was working on up until he passed away. These 7 songs are the key completed tracks that have meant so much to our family and friends over the years. It's so important for us to release these. Important for Szymon's legacy. But also because we know people will love them."
There was a new side to Szymon's music emerging, one with heavier grooves, a more electronic emphasis and an upfront clarity to the vocals. Taken in the context of Szymon's wider body of work, these tracks feel like a picture coming closer into focus.
"The way those songs were coming together, he was finding that sound more," Donnie explains. "It was super exciting to see where that was heading."
The family made a decision not to change anything about the recordings. The way they are on the EP is the way Szymon left them. It's a testament to the distinctive, fully formed sound Szymon created in his short years as a songwriter that these tracks hold together so well. From the almost clubby, instrumental ambience of 'Anhalt' to the baroque pop flourishes of 'Orestes' through to the heartbreaking, jangly strum of EP closer 'Come Back Home', Blue Coloured Mountain feels like an intended and complete body of work.
Reflecting on what the EP means to him, Donnie says, "There are multiple tracks for me that have special memories attached. For instance, Szymon handed me the CD with the stems for 'Yakuza' a few months before he passed away and said "here you go Dom, this is a good song. I like it and I want you to have it.". I love that song. Another one that is special to me is 'Feenicks' because I played a little piano part in the song. I also LOVE the song 'Come Back Home'. I searched through just about every folder of every computer and hardrive in our house to find this song after Szymon passed away. I remember he showed me it a few years before (it was more completed than the version I found), and was absolutely beautifully mindblowing. Same with 'Blue Coloured Mountain' – I remember hearing a more completed version of this song than the one we were able to find and release, and it was incredible. There were more sounds and more vocals and harmonies beautifully woven throughout."
In closing, Donnie says, "I guess it'll mean something different for everyone who listens to it. There will be people who knew him, and people who didn't. It'll be bittersweet for many, but my hope is that it fills people with joy and puts a smile on people's faces. His music is full of hope and beauty, and I hope people see a glimpse of the person Szymon was through this music. He was so gifted and this EP was entirely mixed by him. We didn't add anything to or change anything with the music because we believe this is how he wanted it to sound."
While releasing Szymon's music into the world is somewhat bittersweet for his family, the incredibly positive reaction to Tigersapp around the globe reminded them of his music's ability to heal and transform. Released in 2015, not only did the recordreceive an ARIA nomination, but also led to an invitation from Splendour In The Grass for Donnie and an all-star line-up including Donnie's bandmate David Le'aupepe, Emma Louise, Sam Cromack (Ball Park Music) and Little May, to bring Tigersapp to life onstage at the festival.
While we'll sadly never know where Szymon's music might have gone in the future, we can only be grateful to have another seven uncovered gems in the here and now to fall into.
Critical acclaimed for album 'Tigersapp' (2015)
⭐⭐⭐⭐⭐ five stars – Rolling Stone
"A stunning album" – Yen Mag
"Szymon's tragic genius created a perfect, complete world in itself" – The Saturday Paper
Album of the week – FBI Radio
"… a posthumous debut album that deserves high praise while leaving us lamenting the abundant artistic output that might have been." – The Upside News
"Tigersapp is an exceptional debut album" – Acid Stag
The EP Blue Coloured Mountain is out now.