The Avalanches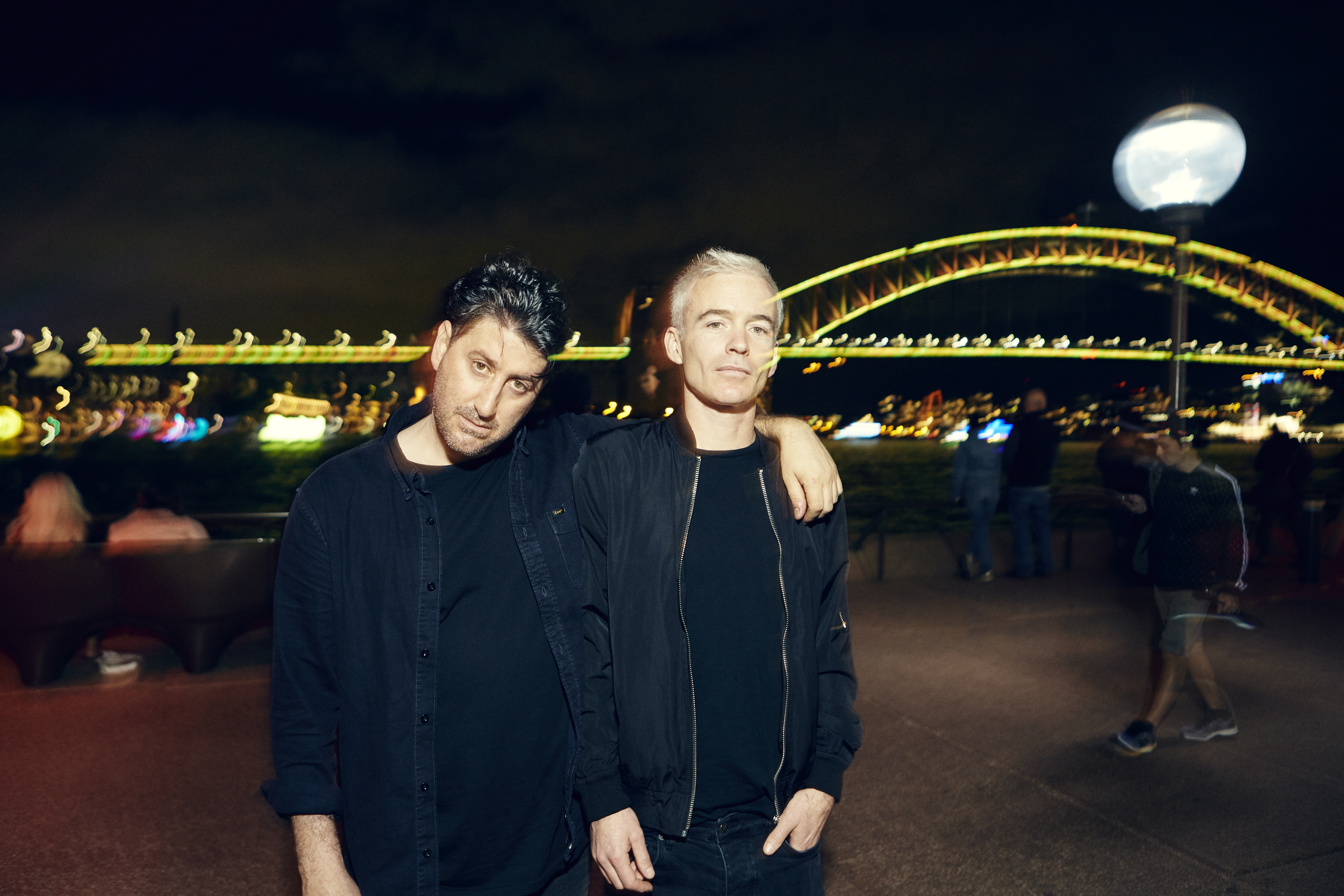 "What kept us going during the making this record was a belief in the day-to-day experience of music as a life force – as life energy. Hearing a certain song on a certain morning can change your day; it can make the world look different, changing the way you perceive light refracting through the atmosphere for the rest of the afternoon. Literally changing the colour, feeling and tone of your world."  
Robbie Chater, The Avalanches
Website: www.theavalanches.com
Facebook: www.facebook.com/theavalanches
Twitter: www.twitter.com/theavalanches
Instagram: www.instagram.com/theavalanches
YouTube: www.youtube.com/user/avalanchesofficial
Images: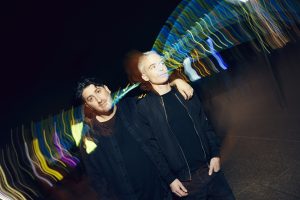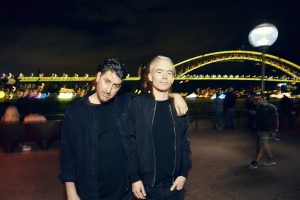 Artwork: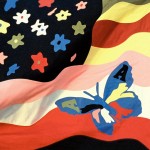 Bio:
"In my music, there's a lot of little melodies going on. It's like an ocean of sound. The ocean comes up, it goes back, it rolls. My music always rolls. It might go over people's heads, wash part of them away, reenergize them, go through them, and then go back out to the cosmos and come back again. They go home and maybe 15 years later they'll say "Whoa, that music I heard 15 years ago in the park… it was beautiful!" Sun Ra
"What kept us going during the making this record was a belief in the day-to-day experience of music as a life force – as life energy. Hearing a certain song on a certain morning can change your day; it can make the world look different, changing the way you perceive light refracting through the atmosphere for the rest of the afternoon. Literally changing the colour and feeling-tone of your world." Robbie Chater, The Avalanches, spring 2016
Where to begin with a story like this?
Maybe you forget about the unprecedented sixteen-year gap between albums and all the revolutions the world has made during that time. Forget about Since I Left You perfectly capturing the hazy millennial zeitgeist and how the band's rare live shows invariably ended in total chaos or broken limbs. Forget about how the last album influenced artists as diverse as ?uestlove, Jamie XX and Animal Collective.
Start with this music. Start with that refracting light.
Out of a burst of joyous colour spelt out in sonics, a child's voice – unrefined and unawares – leads you into another world. Within seconds, you're eavesdropping on a street corner where an irresistible block party has unfolded. There, in hazy sunshine, you're engulfed by a Day-Glo radio show. It's a lucid dream, a glimpse into a dazzling psychedelic summertime. Jaw dropping, show stopping – it's a lattice of sound that demands your complete attention. That's how this truly remarkable album opens up.
Robbie Chater: "With Since I Left You we'd forged a quiet little place in a corner of the musical universe that was all our own. Fast-forward a few years and it was time to move on. We eventually found ourselves going further and further back in time in search of inspiration. Gradually we found a new approach through all the long forgotten pieces of musical flotsam and jetsam we were uncovering – things like old homemade records and street recordings."
With that approach and from those base elements the Avalanches built their album – Wildflower. Created by the band's core duo – Robbie and Tony Di Blasi – Wildflower is nothing less than Smile reimagined in the Daisy Age – a mind-bending cartoon road movie that's best viewed with closed eyes and an open mind.
The album's twenty-one tracks take the listener on a journey that traces a crooked, hand-drawn line from the street recordings of the Viking of 7th Avenue – Moondog – and other outsider musicians like Larry 'Wild Man' Fischer and his ad-libbed recordings from the streets of Los Angeles. From there, it moves through the outer-space doo-wop stylings of the Cosmic Rays whilst nodding to more celebrated mavericks like Sun Ra and Van Dyke Parks. The record even pays direct homage to Smile itself on the Biz Markie-led ode to dinnertime 'Noisy Eater' (a nod to Brian Wilson's wigged-out classic 'Vegetables').
Constructed from woozy harmonics, infectious rhythm tracks and the dangled clauses of archival field recordings, Wildflower feels almost narcotic when followed from start to end (this is categorically not a record to play on shuffle). On repeated listens, the record gradually reveals a whole new world of hobo folklore, comedic pioneers and traveller musicians.
Across the record stories unfurl through snatches of conversations on street corners, long lost recordings of kids in high school bands, buskers and rappers hustling mixtapes, random broadcasts caught when spinning the FM dial. Collected together, the tracks (and the cracks in the pavement between them) help to create an ultra-vivid, impressionistic 'day in the life of a neighborhood'. There in that neighbourhood, kids cut school, crazies play drums on pots and pans on the corner, guys sing to themselves (and everyone else) in the street and the girls are jumping rope in the park.
During the painstaking process of assembling Wildflower, Chater and Di Blasi called on guest vocalists and like-minded musical collaborators for the first time. The finished record features an inimitable list of collaborators – modern day mavericks – that includes Camp Lo, Danny Brown, MF DOOM, Jonathan Donahue (Mercury Rev), Toro y Moi, Jonti, Biz Markie, A.Dd+ , Jennifer Herrema (Royal Trux), Warren Ellis (Dirty Three, the Bad Seeds), Father John Misty, psych-poet David Berman, orchestrator Jean Michel-Bernard (The Science of Sleep) and long time live accomplice James Dela Cruz.
Like its hugely acclaimed predecessor Since I Left You (2000), Wildflower sits on a patchwork of samples that includes works by calypsonian Wilmoth Houdini, the teenage punk-funk of Chandra, Moog scientist Mort Garson, a cosmic kids band playing 'Come Together' (personally approved by both Paul McCartney and Yoko Ono) and – on 'Livin' Underwater (Is Somethin' Wild) – Linda McCartney and Sir Paul himself (from Ram).
Robbie: "We see the record as a celebration of the 'little things', of the beauty in the oft-unnoticed and overlooked, and the magic and wonder of the 'other' side of life that most of us have either forgotten, lost touch with or are just too busy to notice anymore."
Tony Di Blasi "To me, a wildflower is a person – a free spirit, unrestrained by conventionality. They haven't lost that innate curiosity and lust for life."
Wildflower – the album – is nothing less than a journey into a kaleidoscopic secret world of sound; a wormhole that leads to a place most of us didn't even realize existed. It's a timeless, untouchable, gloriously affectionate celebration of those musical mavericks who never gave a damn what anyone else thought.
Mavericks much like the peerless Avalanches themselves, then.