Troye Sivan
TROYE SIVAN RELEASES NEW ALBUM 'SOMETHING TO GIVE EACH OTHER', AND SHARES OFFICIAL VIDEO FOR 'ONE OF YOUR GIRLS'
Website: www.troyesivan.com
Facebook: facebook.com/troyesivan
Twitter: twitter.com/troyesivan
Instagram: instagram.com/troyesivan
YouTube: youtube.com/user/TroyeSivan
TikTok: tiktok.com/@troyesivan
Artwork: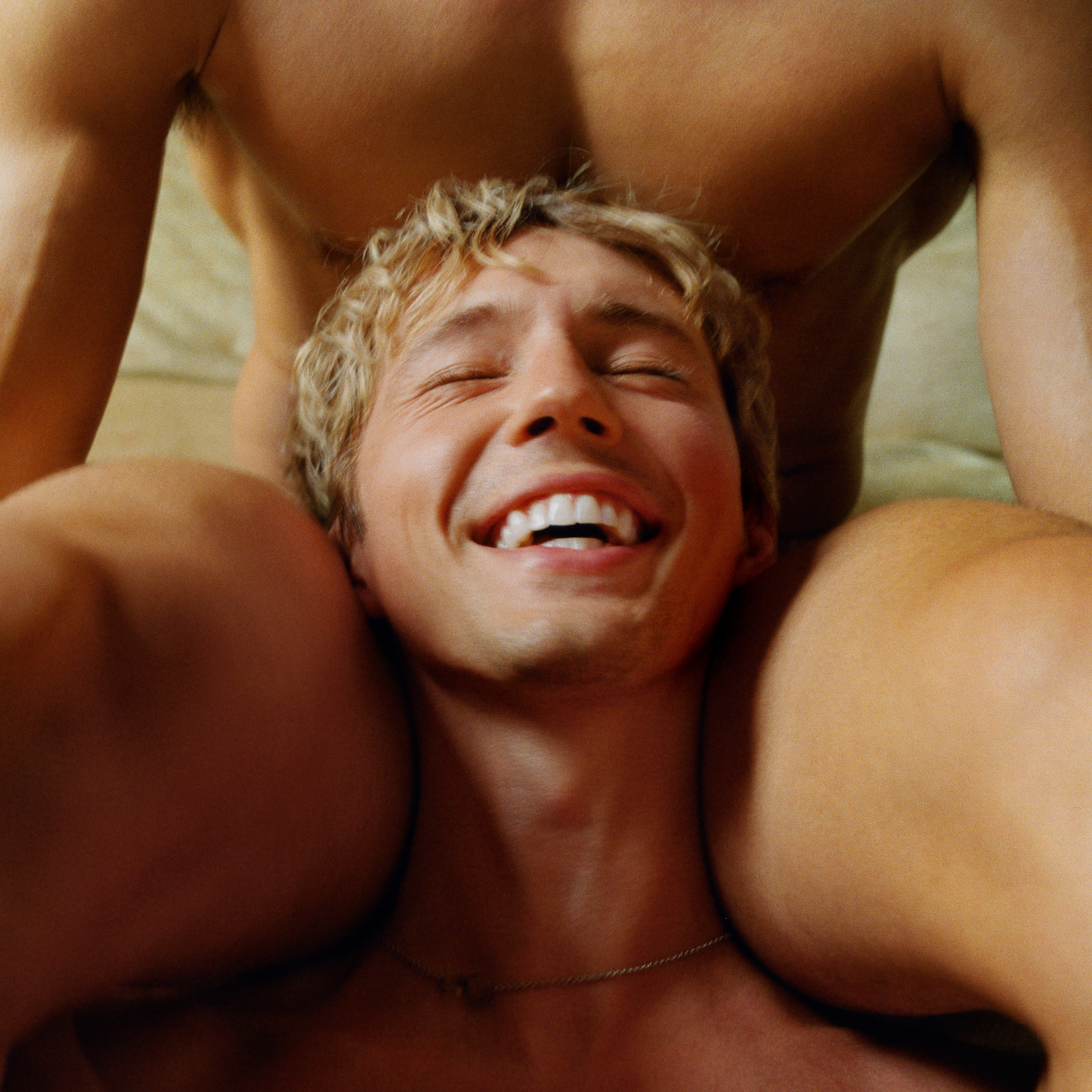 Images: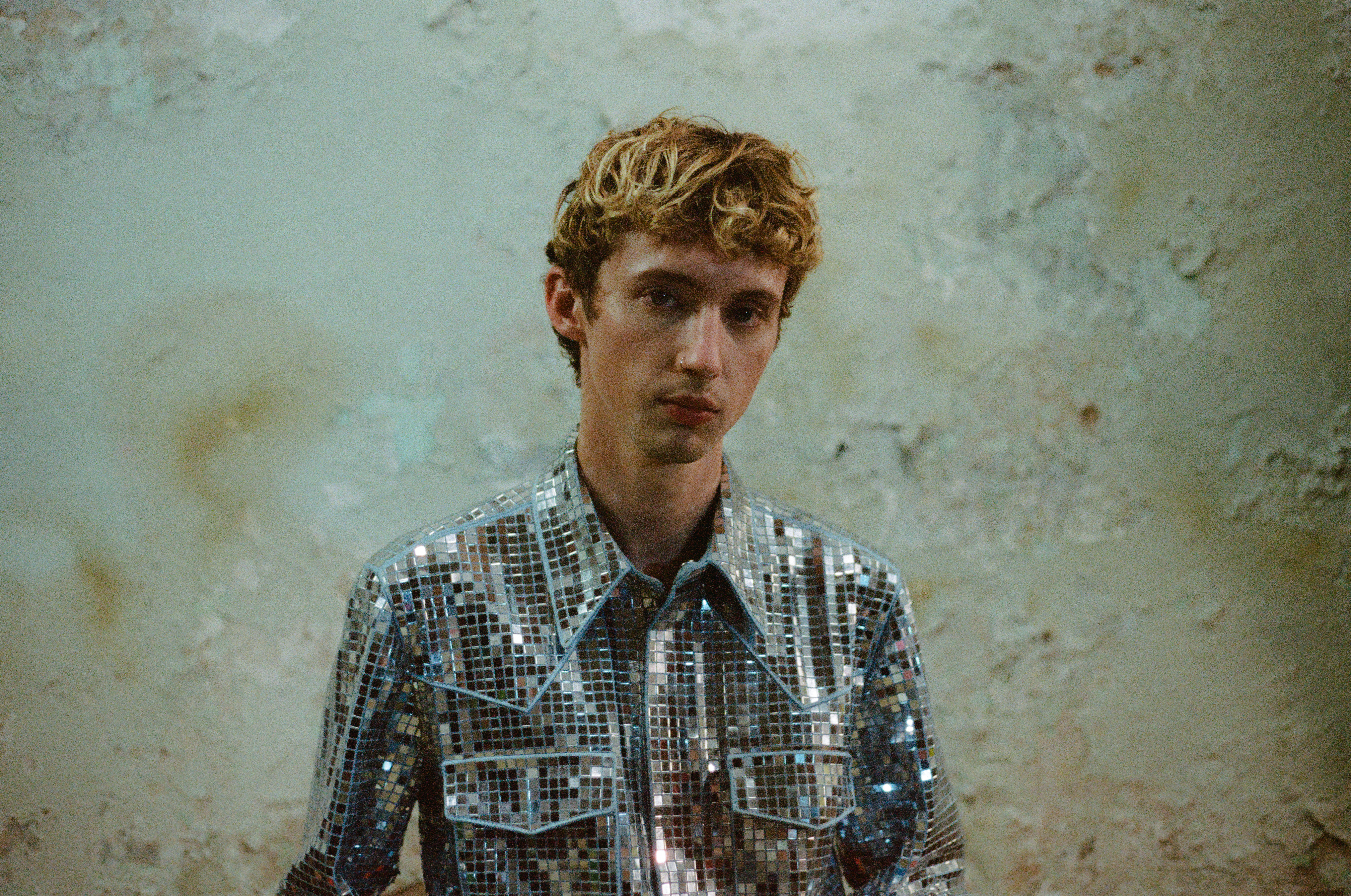 Video: 
Bio:
Today, EMI Music Australia releases Troye Sivan's third studio album, Something To Give Each Other – a celebration of sex, dance, sweat, community, queerness, love and friendship. Emerging from the tribulations of the last few years, Sivan found himself rewiring with the joy of human connection and dance music, as shown in the songs he shared leading up to the album's release – the gold accredited "Rush," which has amassed over 215 million combined global streams to date, and follow-up single "Got Me Started," which recently eclipsed "Rush" as the biggest streamed song of the week and has now attained over 30 million combined streams. See below for the complete track listing. Something To Give Each Other is now available HERE in vinyl, CD, digital and cassette formats alongside exclusive merchandise and fan packs.
Sivan wrote the songs for Something To Give Each Other with Oscar Görres (Taylor Swift, Katy Perry, Sam Smith), Ian Kirkpatrick(Dua Lipa, Britney Spears), AG Cook (Charli XCX, Beyoncé), Styalz Fuego (Khalid, Imagine Dragons) and Leland (Selena Gomez), and worked alongside Creative Director Gordon von Steiner (Hermès Ski, Versace Man FW22, Dior Rouge, Louis Vuitton Cruise, Miu Miu) on the visual palette. Today, Sivan shared the official video for "One Of Your Girls," which features actor/musician Ross Lynch. Sivan shot the stunning video with director von Steiner, cinematographer Stuart Winecoff (JAY Z, FKA twigs, Miu Miu) and choreographer Sergio Reis (BTS' "Black Swan") – the team behind the official videos for "Rush" and "Got Me Started."
WATCH THE VIDEO FOR 'ONE OF YOUR GIRLS' HERE
The New York Times hailed "Rush" as "a sweaty, kinetic, gloriously hedonistic summer dance floor anthem." Pitchfork said, "Sivan, already an expert at making winky, slyly subtextual pop songs, manages to inject this trope with virility, producing a sublime, orgiastic summer anthem." "Rush" landed in the top 10 of Stereogum's 2023 Song Of The Summer readers' poll.
Billboard praised "Got Me Started" as "a sweltering R&B-pop jam that sees the singer connect on a deeper level with his lover." Rolling Stone noted, "Troye Sivan isn't letting heartbreak stop him from feeling free…[he's] released the Bag Raiders-sampling 'Got Me Started,' along with its freedom-seeking, sexy visual."
Twenty-two billion streams and 10 million adjusted albums sold worldwide are milestones only a few artists can claim. Doing it by age 28 is another thing entirely. Throw in a range of standout roles in Hollywood features, high fashion collabs, runway appearances and a combined social audience of over 30 million and the list really boils down to one person – Troye Sivan.
Raised in Perth, Australia, Sivan set the world on fire with a pair of EPs – 2014's  TRXYE and 2015's Wild. With his debut album Blue Neighbourhood, sophomore album Bloom and the 2020 EP In A Dream as well as a slew of singles and collaborations in between, Sivan has firmly established himself as a global icon in the worlds of pop music, fashion and LGBTQI+ representation. Hailed as "the perfect pop star" by TIME, his numerous awards include a Billboard Music Awards trophy, three MTV Europe Music awards, two ARIA Awards and two GLAAD Media wins. This year, Troye has been nominated for a staggering six ARIA awards.  "Revelation," his collaboration with Jónsi for Boy Erased, was nominated for a Golden Globe for Best Original Song – Motion Picture and shortlisted for an Oscar. Sivan launched his own home lifestyle brand, Tsu Lange Yor, in 2023, and has partnered with celebrated fashion brands including Loewe, Miu Miu, Gucci, Cartier, Valentino and many more.