Missy Higgins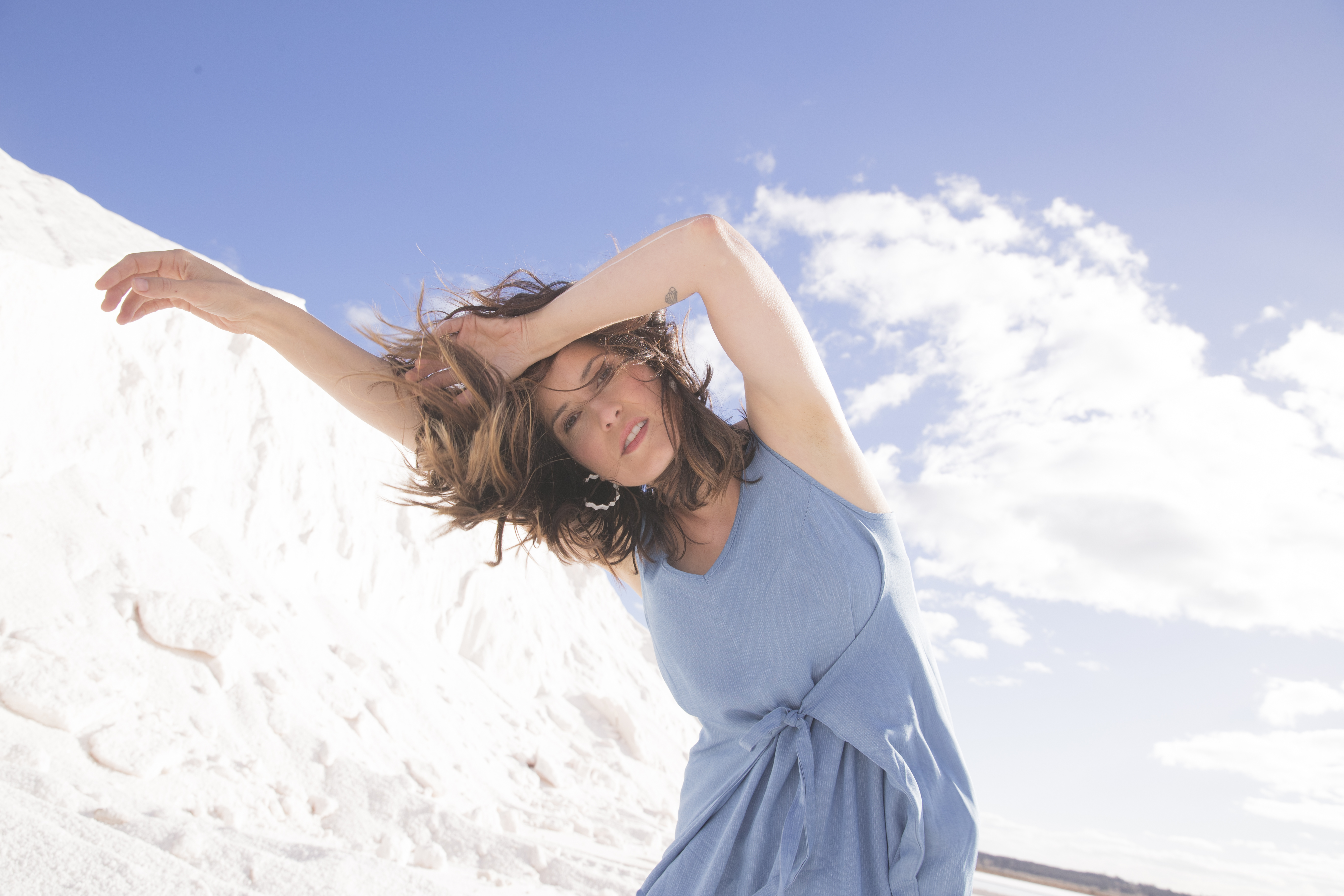 Website: www.missyhiggins.com
Facebook: www.facebook.com/missyhiggins
Instagram: www.instagram.com/missyhigginsmusic
YouTube: www.youtube.com/user/missyhiggins

Artwork:
Images:
Videos:
Bio: 
Solastalgia ( /sɒləˈstældʒə/) (noun): describes a form of psychic or existential distress caused by environmental change, such as climate change. Coined by philosopher Glenn Albrecht in 2003, it was formed from a combination of the Latin word sōlācium (comfort) and the Greek root -algia (pain). 
"Yeah it's a bit of an unusual name isn't it", laughs Missy Higgins when asked about her new album Solastalgia, "but, then again, it's an unusual album."
Clearly Missy has absorbed some fresh influences since her last collection of original songs, The Ol' Razzle Dazzle (2012), joined The Sound Of White (2004) and On A Clear Night (2007) in debuting at #1 on the Australian charts. The three albums have collectively sold over a million album copies in this country and earned her nine ARIA Awards but Solastalgia sees the beloved Australian singer/songwriter exploring new frontiers. Synthetic soundscapes and drum loops now underpin the organic pianos and acoustic guitar tones that people typically associate with Missy, perhaps reflecting the addition of new production collaborator Pip Norman (Tzu, Troy Sivan) and mixer John O'Mahony (Vance Joy, Coldplay, Metric).
The album also sees some different lyrical approaches.
"I've always tried to write honestly about what's going on inside my head and that's still the case so in a way nothing has changed", Missy explains. "When I was a teenager I was writing songs about early heartbreaks and other stuff I was experiencing but my life's very different now. I got married. We had a baby. My priorities have changed and my thoughts are gravitating towards different things like, well, the end of the world!" 
As the album title suggests, there actually is a bit of an apocalyptic theme that runs through many of the new tunes. "How Was I To Know" (co-written and produced with Adele collaborator Dan Wilson) literally contemplates "the end of everything" while "Hallucinate" is a tense and restless rumination on a fragile future.
"I'm sure that subconsciously it was all shaped by having a baby", says Missy. "For the first time I started thinking about the future more seriously and more personally. I started asking "what kind of world is my little boy going to experience when he grows up?'. And if you stop and think about it like that it can be bloody terrifying. Just watching the news at night can make you want to cover your eyes. Plus I'd been reading some climate-fiction (cli-fi) and post-apocolypic literature so that also caused a bit of an existential crisis that shaped some of these songs too."