Missy Higgins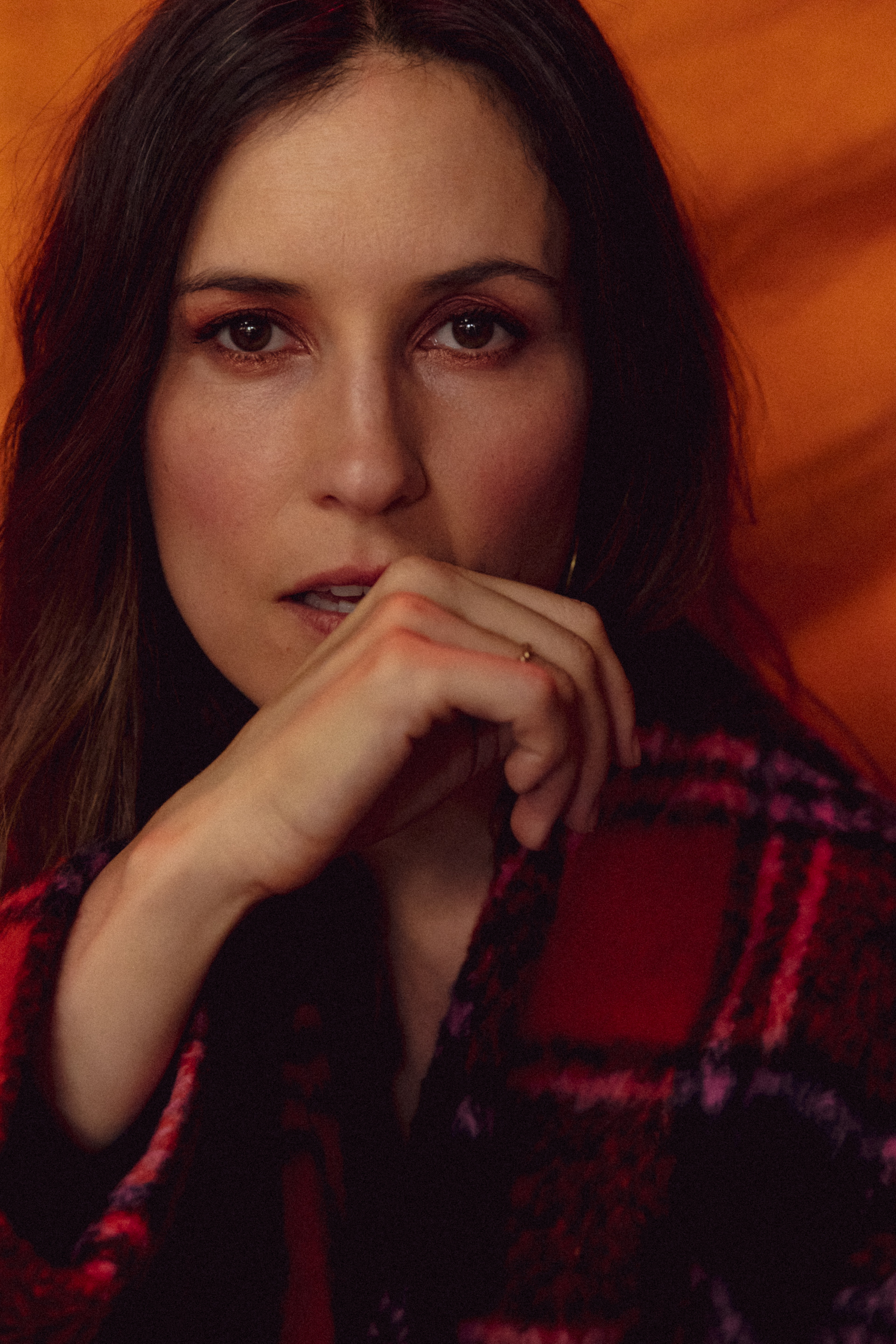 Website: missyhiggins.com
Facebook: facebook.com/missyhiggins
Twitter: twitter.com/missyhiggins
Instagram: instagram.com/missyhigginsmusic
YouTube: youtube.com/missyhiggins
Artwork:
Images:
Videos:
Bio:
Australian music icon Missy Higgins kicks off 2020 with a new track 'Carry You', taken from Tim Minchin's critically acclaimed Foxtel TV series, 'Upright'. Minchin also wrote the song and features in the music video alongside actress Milly Alcock.
The common thread between Missy Higgins and Tim Minchin is brilliant musician/producer Sarah Belkner, who tours with both artists as their keyboardist. It was Tim who envisaged Missy as the ultimate vocalist to record a version of 'Carry You' for the closing credits of the final episode of 'Upright', Sarah Belkner revealing to Tim that Missy was a fan of his work.
The deal was sealed after Missy attended one of Tim's Melbourne shows on the 'Back' Tour last year – Missy agreed to record 'Carry You' and in fact performed the song that same night at the Palais, Melbourne. After a single soundcheck run through, her rendition of 'Carry You' brought the house down!
Missy's vocal was tracked by Richard Stolz and Sarah Belkner at Woodstock in Melbourne and the rest of the song at Free Energy Device in Sydney, with production from Sarah and partner/co-producer Richard Belkner.
Tim Minchin says, "I've adored Missy's voice for so long. The fact that she agreed to sing this song, which means so much to me, is an incredible thrill."
Discussing her involvement, Missy explains, "I hadn't seen Upright before Tim asked me if I wanted to record a song for it, but I was a big fan of Tim's work so I knew it would be good. When he played me 'Carry You' on the piano I instantly felt how beautiful and universal it was and how I might make it my own. Sarah Belkner did an incredible job of wrapping it in some classy, understated production, and I love how it turned out in the studio with her.
"After I watched the series (which blew me away, it was so good), I finally understood how multi-dimensional the song is and it made me love it even more. When I sang it in the studio, I felt the ache of regret and the longing for connection through the lyrics, which is something any of us can relate to I think. I'm so happy to be a part of this project, it's Aussie TV at its absolute best."
'Carry You' follows the release of Missy's first ever 'Best Of' collection in 2018, 'The Special Ones'.
Missy will hit the road in March and April, playing to audiences of more than 25,000 across 8 very special shows, many of which have already sold out.
Tour Dates
SAT 1 FEB Kings Park, Perth WA SOLD OUT
FRI 7 FEB Melbourne Zoo VIC* SOLD OUT
SAT 8 FEB Melbourne Zoo VIC* SOLD OUT
SUN 9 FEB Melbourne Zoo VIC* SOLD OUT
SAT 15 FEB Wrest Point Lawns TAS** SOLD OUT
FRI 28 FEB Sydney Coliseum Theatre* NSW
SAT 29 FEB Inland Sea of Sound, Bathurst NSW
SUN 1 MAR A Sunny Afternoon, Wollongong NSW
* with William Crighton
** with Tasmanian Symphony Orchestra
Tickets on sale now fromwww.missyhiggins.com